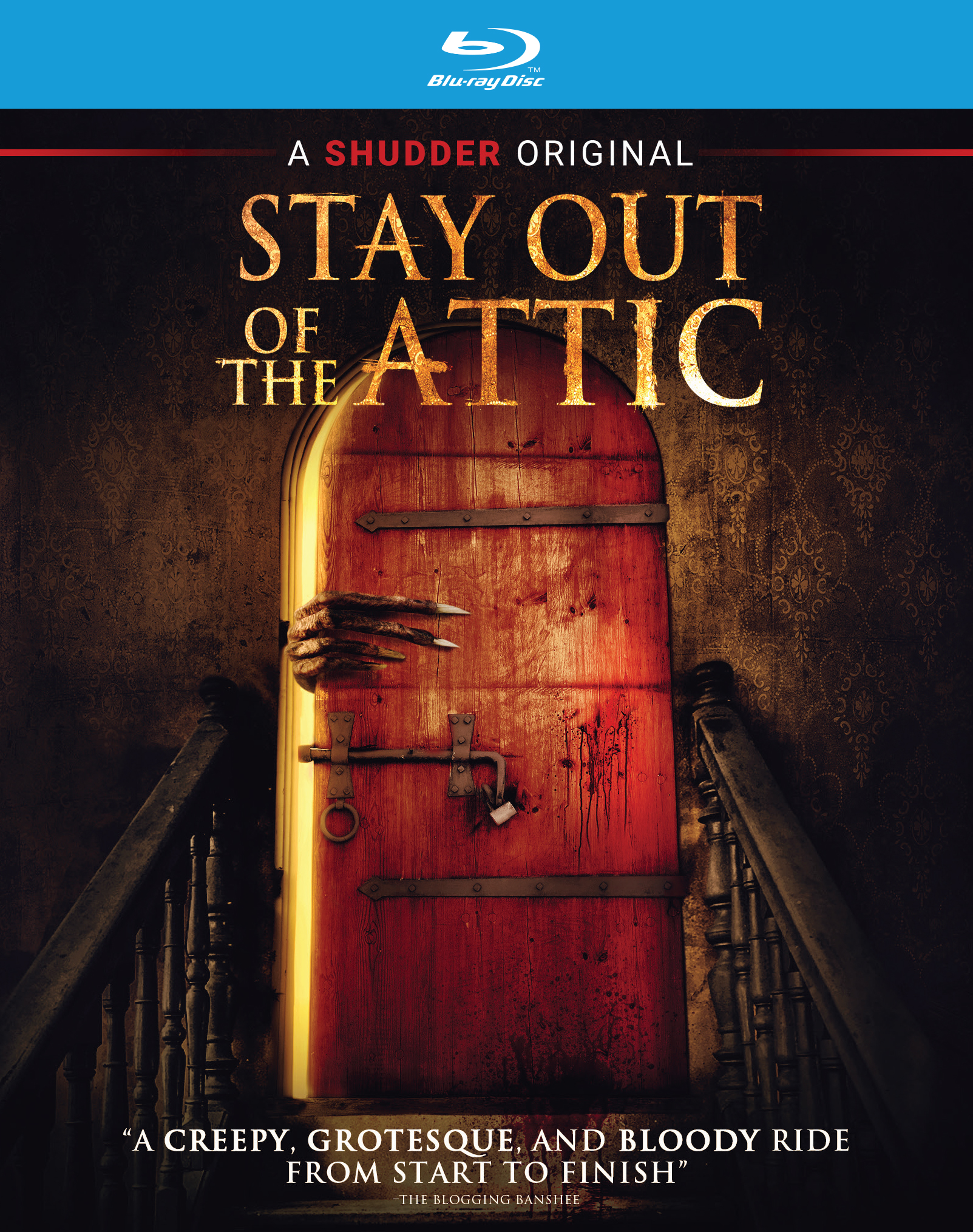 I'm back for another great giveaway with RLJE Films, who are debuting their latest horror release, STAY OUT OF THE ATTIC, on VOD, Digital, DVD, and Blu-ray coming up on 8/17.
In STAY OUT OF THE ATTIC, "a group of ex-cons-turned-movers are convinced by their creepy client to pull an all-nighter. As the night progresses, they uncover the horrors that exist inside his old Victorian mansion."
STAY OUT OF THE ATTIC stars Ryan Francis (HELL ON THE BORDER), Morgan Alexandria (FOREVER MY GIRL), Bryce Fernelius (12 GIFTS OF CHRISTMAS), and Michael Flynn (WILD HORSES). First-time director Jerren Lauder co-wrote the script with Jason Scott Goldberg, Jesse Federman, and Julie Auerbach ("Charmed").
Wanna throw your hat in the ring to win your own Blu-ray copy of STAY OUT OF THE ATTIC? Email me at annetteaicn@gmail.com with the subject line I PROMISE TO STAY OUT OF THE ATTIC! Please include your mailing address in the email. Winners will be chosen by noon on 8/18. Good luck!
Cheers,
Rebecca Elliott
aka Annette Kellerman