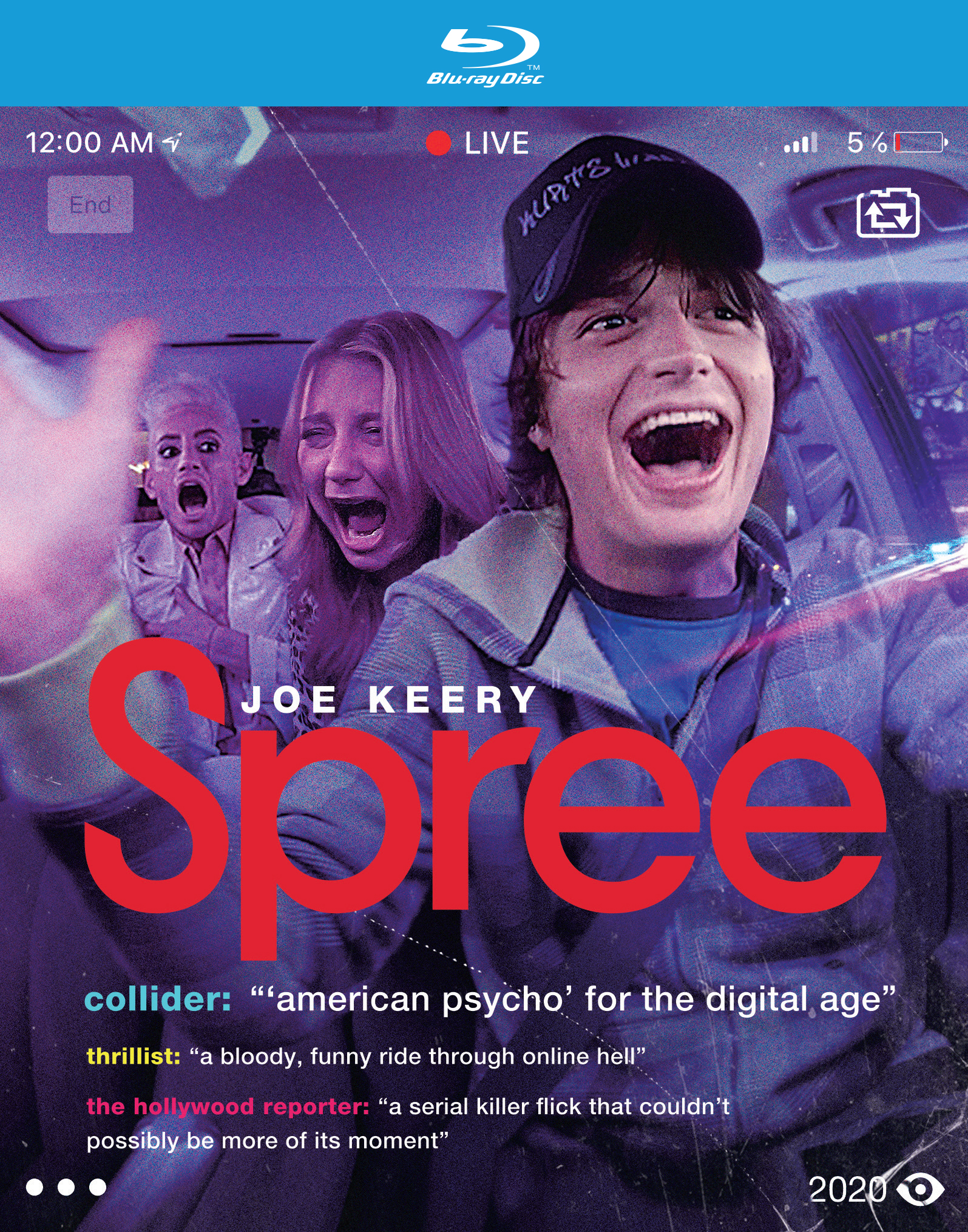 You guys! In celebration of RLJE Film's October 20 DVD/Blu-ray release of the nutso horror romp SPREE, AICN is giving away one copy in each format to 2 lucky winners!
In SPREE, "Kurt (Joe Keery) is a 23-year-old rideshare driver for Spree, who is so desperate for social media attention that he'll stop at nothing to go viral. He comes up with a plan to livestream a rampage as a shortcut to infamy - coining his evil scheme "#thelesson", he installs a set of cameras in his car and begins streaming his rides. Wildly miscalculating the popularity that would come from his lethal scheme, Kurt's desperation grows as he tries to find a way to overcome the plan's flaws. In the middle of all this madness, a stand-up comedian (Sasheer Zamata) with her own viral agenda crosses Kurt's path and becomes the only hope to put a stop to his misguided carnage."
SPREE is directed by Eugene Kotlyarenko and stars Joe Keery ("Stranger Things) and Sasheer Zamata ("SNL") in the lead roles with support from a great ensemble cast including David Arquette, Kyle Mooney, Mischa Barton, Frankie Grande, and John DeLuca.
Check out the red band trailer!
If you'd like to take a stab at winning either a DVD or ably-ray, simply email me at annetteaicn@gmail.con with the subject line I WANT TO GO ON A SPREE WITH ANNETTE! Please include your mailing address in the email. I will choose winners by 10/8 at noon. Good luck!
Rebecca Elliott
aka Annette Kellerman