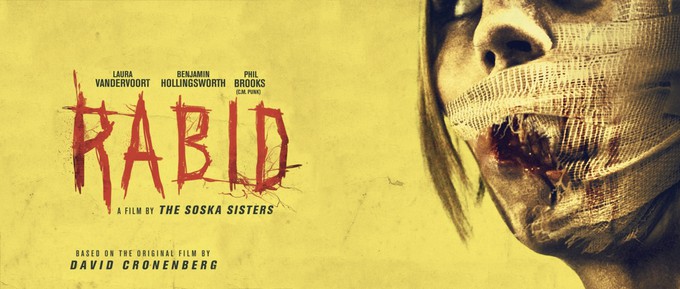 Rabid - 2019
Directors: Jen and Sylvia Soska
Writers: Jen and Sylvia Soska, John Serge
Cinematographer: Kim Derko
Distributors: A71 (Canada); Shout! Studios (USA)
Monster Pictures have released a new and bloodier trailer for the mighty Soska Sisters helmed remake of David Cronenberg's Rabid for Monster Fest 2019 in Melbourne, Australia, Halloween-Nov 3 2019.

The much put upon Rose (Laura Vandervoort), is horribly disfigured in an accident and receives an experimental stem cell treatment to heal her injuries, leading to catastrophic consequences.

I'm a huge fan of the Soskas. I love their vision, technique, appreciation of their cast and crew, compassion, enthusiasm, and fighting spirit. The trailer has some nice nods to the original and other Cronenberg films and some great practical gore effects by MastersFX.
"We left our hearts on the dance floor with this one." - Sylvia Soska

I'm happy to see the Soskas finally out of Twitter jail and the film promoted without restriction.




Yours FOREVER,
The Abominable Doctor Abominable