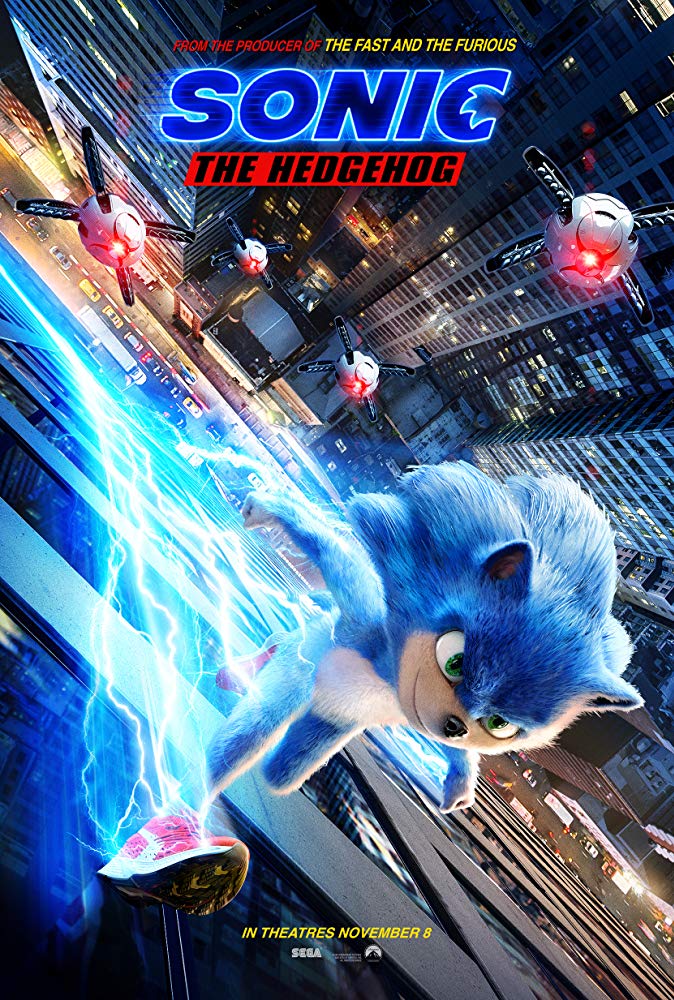 SONIC THE HEDGEHOG will speed into theatres November 8th, 2019.
Ok, the first trailer for the live action SONIC THE HEDGEHOG film arrived this morning as promised and I... don't know what to say.
SONIC THE HEDGEHOG stars the one and only Jim Carrey as the quirky villain Dr. Robotnik with Ben Schwartz providing the voice for Sonic. You can view the full cast and crew here!
https://www.imdb.com/title/tt3794354/fullcredits?ref_=m_tt_cl_scc
I'm not exactly sure how I feel about this. It might be funny. It also might be as ridiculous as it looks. I'm leaning towards the latter. Sonic looks like a stuffed animal that you won your girlfriend at the carnival came to life.
What do you guys think? Are you excited to see the world's favorite blue hedgehog come to life on the big screen? How about Jim Carrey as Dr. Robotnik? Should Sonic be more realistic? Comment below and until next time, keep on geekin' on my friends!
Joshua "Prometheus" Scafidi
Joshua Scafidi (@JoshuaScafidi) | Twitter
The latest Tweets from Joshua Scafidi (@JoshuaScafidi). Father, Writer, Emcee, Activist And Only Half Human Contributor at https://t.co/15nTmLgmpa
twitter.com