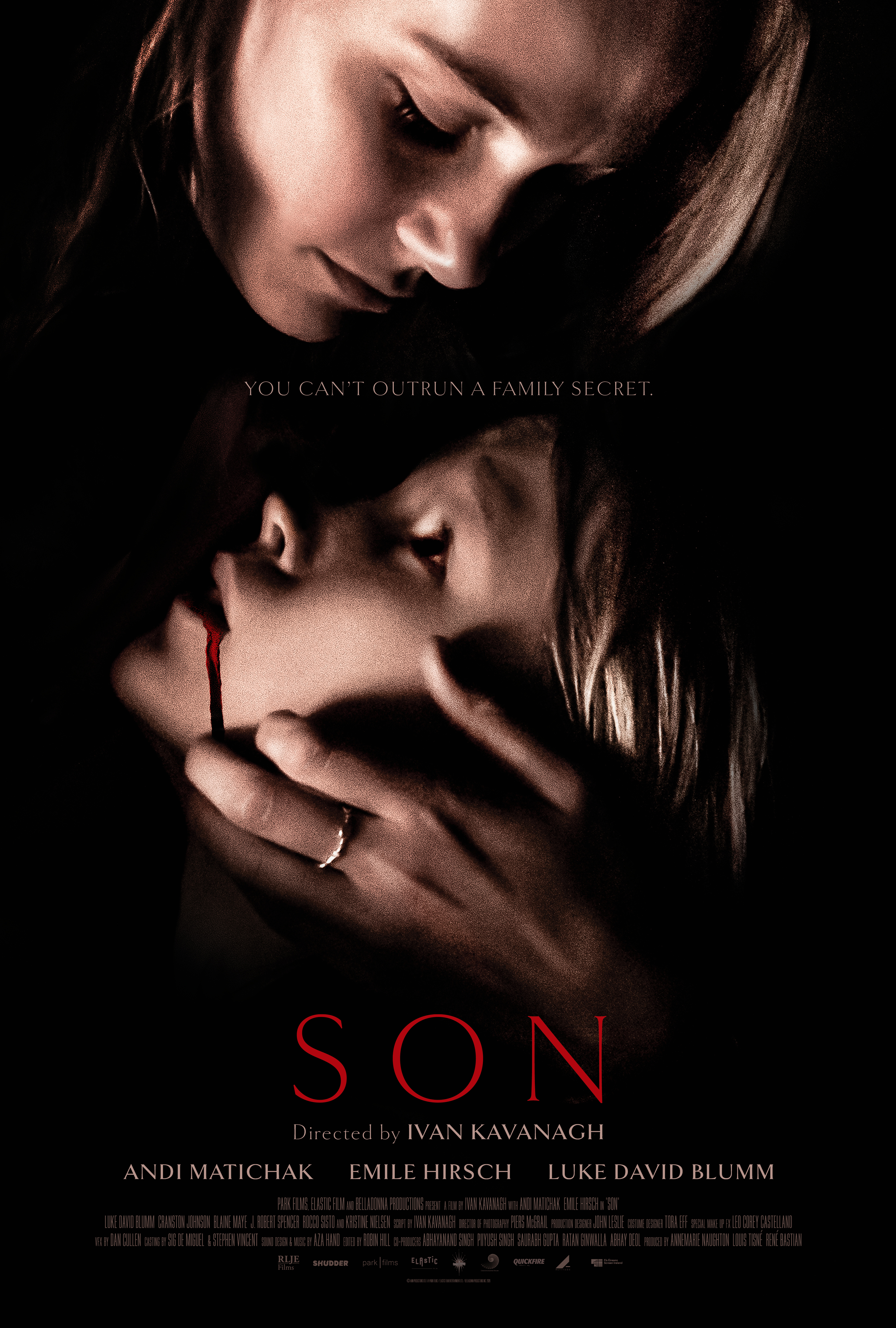 You guys, this one looks creepy! The trailer (thankfully) doesn't give too much away, but Ivan Kavanagh SON has some serious potential based on the this freaky fun latest peek.
Written and directed by Kavanagh (NEVER GROW OLD, THE CANAL), SON tells the story of mysterious event involving a mother and (you guessed it) her son.
"After a mysterious group of individuals breaks into Laura's home and attempts to steal her eight-year-old son, David, the two of them flee town in search of safety. Breaut soon after the failed kidnapping, David becomes extremely ill, suffering from increasingly sporadic psychosis and convulsions. Following her maternal instincts to save him, Laura commits unspeakable acts to keep him alive but soon, she must decide how far she is willing to go to save her son."
SON stars Andi Matichak (HALLOWEEN franchise, ASSIMILATE), Emile Hirsch (ONCE UPON A TIME...IN HOLLYWOOD, INTO THE WILD, MILK), Luke David Blumm (THE KING OF STATEN ISLAND).
Check out the latest trailer right here!
Looks super spooky to me! Plus, I'll watch anything with Emile Hirsch- I love nearly every project he's been a part of, and I also appreciate that he chooses such a great mix of genres.
What do you guys think? Find out for yourself when RLJE releases SON in theaters and on Digital and On Demand coming up on March 5.
Cheers!
Rebecca Elliott
aka Annette Kellerman