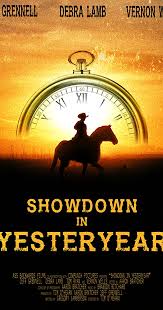 Hey guys, Prometheus here! Do you like Westerns? DO you like time-travel? Want to see them both in the same film? Well, you're in luck!
Production has recently wrapped on SHOWDOWN IN YESTERYEAR, a time travel western from AB Productions filmed at the wild west attraction Dogwood Pass in Ohio. (Yes, seriously.) Timothy O'Hearn co-directed the feature with cinematographer Aaron Bratcher, and the pair co-produced with star Jeff Grennell. Gregory Lamberson (Widow's Point) wrote the screenplay, based on O'Hearn's short film The Door. Vernon Wells (The Road Warrior, Commando) co-stars with Debra Lamb.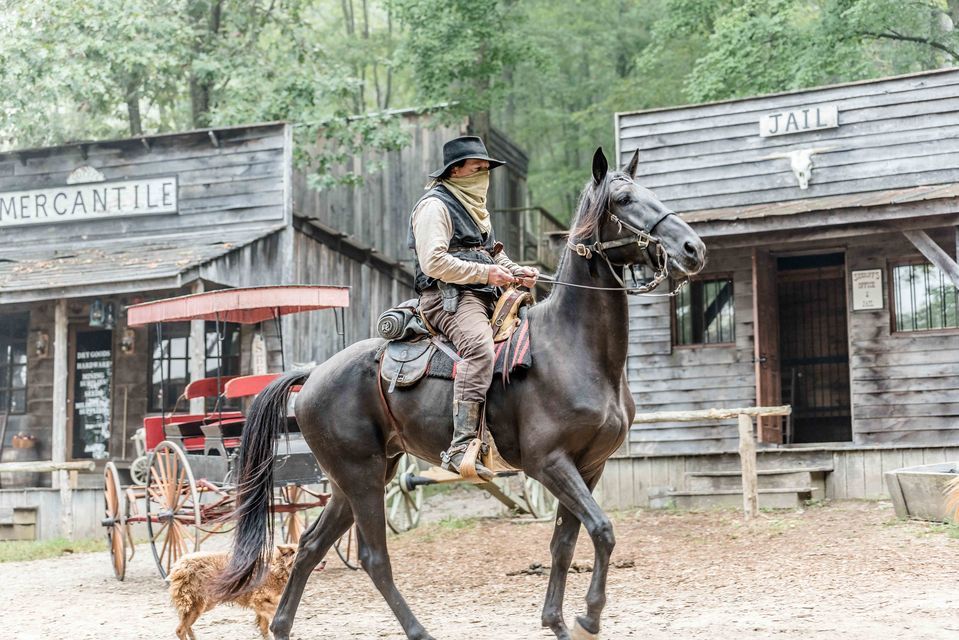 Check out the description below!
"Daryl Dumwoody is a down on his luck wannabe cowboy. But when he stumbles upon a mysterious old door, once entering he unintentionally sends himself to the old west. Now Daryl finds himself on the adventure of a lifetime, where he must find love, fight outlaws, and learn where he truly belongs."
—Tim O'Hearn
Distribution rights are currently available. What do you guys think? Are you game for a time-traveling Western film that was shot inside of a theme park? Comment below and share your thoughts!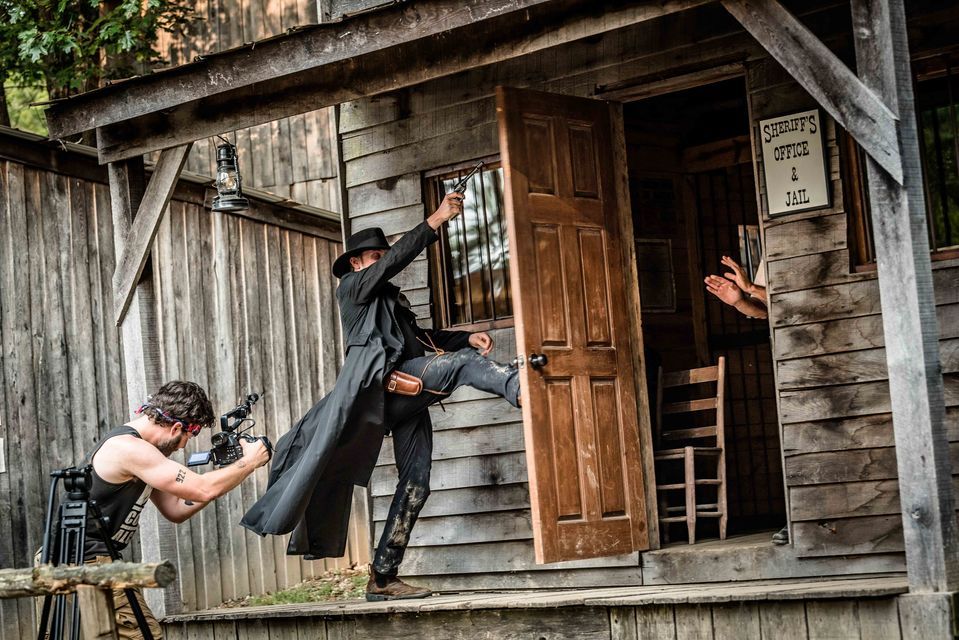 Until next time, keep on geekin' on, my friends!
Joshua "Prometheus" Scafidi