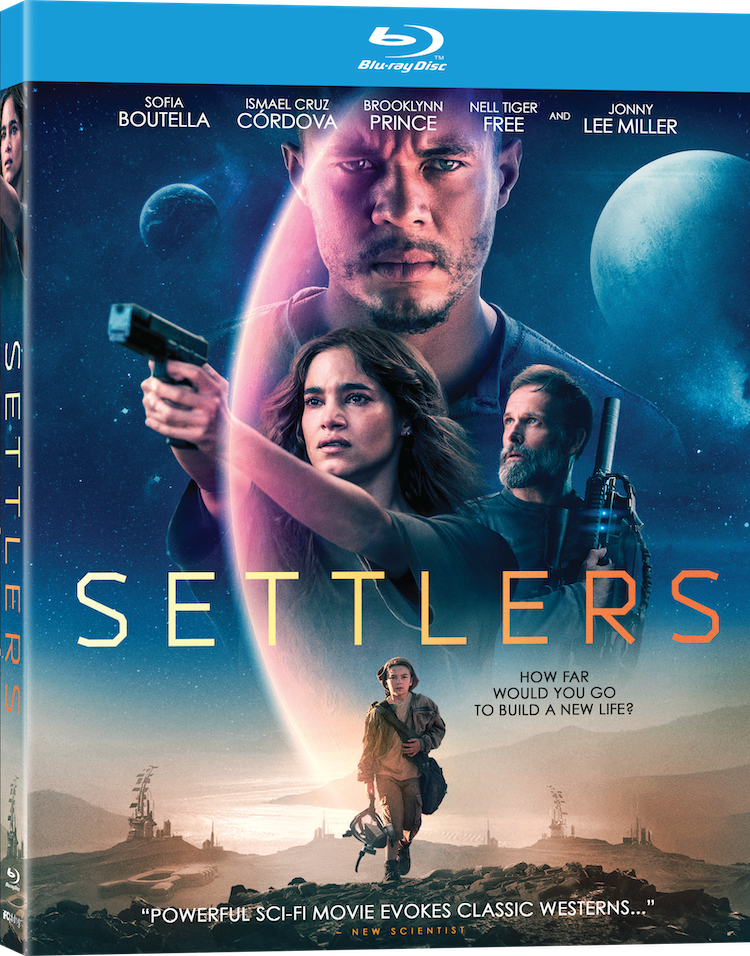 Hey, friends! Barbarella here. We have a few copies of SETTLERS to give away.
The sci-fi film about mankind's earliest settlers on Mars, who must fight to survive when hostile intruders threaten to expel them from their compound, comes out February 15, 2022 on DVD and Blu-ray. It stars Sofia Boutella (Kingsman: The Secret Service, Atomic Blonde), Ismael Cruz Cordova ("Berlin Station," Mary Queen of Scots), Brooklynn Prince ("Home Before Dark," The Florida Project), Jonny Lee Miller ("Elementary," Mindhunters), and Nell Tiger Free ("Game of Thrones," "Servant").
If you'd like to win a copy, please email me at aicn-barbarella@hotmail.com with I SETTLE as the subject. In the body of the email, please include your name, mailing address (in the US only, no PO boxes), and tell me, if you could move to a compound on Mars, would you? Why or why not? Entries must be received by noon CST on February 15. I will notify winners once I have selected them.
Good luck and check out the trailer!