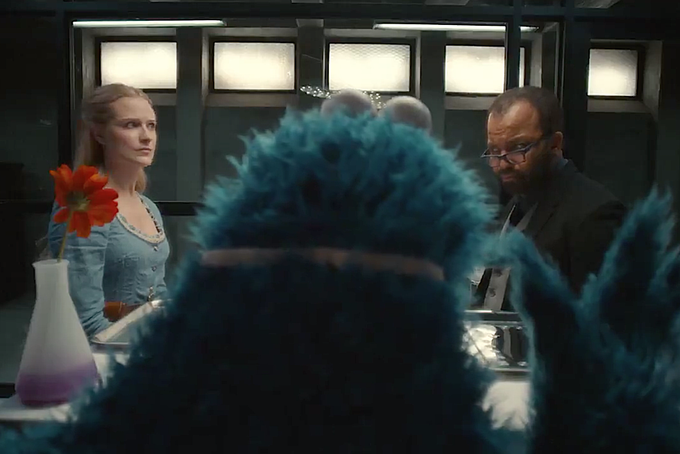 Hola Dannie aqui,
Today Sesame Street celebrated their 50th anniversary by releasing a short that reinforces the importance of respect in a way that appeals to both adults and children. The video is so spectacularly cool. If you love Westworld and or Sesame Street and have any amount of heart this will fill it to the brim with laughter and joy.
Here's what the folks on Sesame Street had to say about the awesome little short.
"Respect is important for everyone – people, monsters, even Westworld hosts. #RespectWorld Respect Brings Us Together: As part of Sesame Street's 50th-anniversary celebration, we have a campaign highlighting the importance of respecting one another, even in disagreement—and even in the case of sworn enemies. For more fun games and videos for your preschooler in a safe, child-friendly environment, visit us at http://www.sesamestreet.org"
Grab a cookie or two and get ready Sesame Street's "Respect World!"

Wasn't that just super? I got to say it made me smile from ear to ear! What do all of you out there surfing the world wide web think of "Respect World" were you not entertained? I hate to think of a day when something like this doesn't make me smile, saying that reminds me of that one scene in Dr. Suess' The Grinch. Let me find it...

Yes, that's the one scene where his heart grew, that is how this short made me feel. As if my heart tripled in size. Well, I hope you all enjoyed it even half as much as I did.
Stay Strong, Live Good, Love Movies!
Dannie H.L. Knowles aka Pekosa Peligrosa