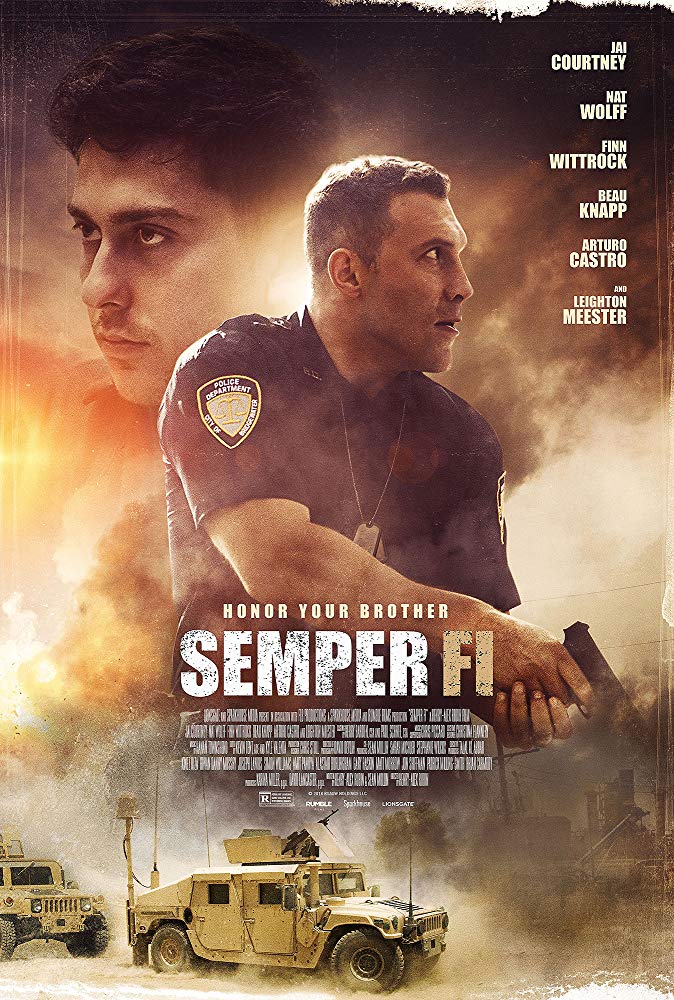 Lionsgate is releasing action/drama SEMPER FI in theaters, On Demand/Digital HD on Friday, October 4. SEMPER FI tells the story of a police officer/Marine Corp Reservist who faces an ethical dilemma as he tries to help his brother in prison. Leading man Jai Courtney is joined by an ensemble cast including Nat Wolff, Finn Wittrock, Beau Knapp, Arturo Castro, and Leighton Meester.
Check out this AICN exclusive clip featuring Finn Wittrock and Leighton Meester!
Keep an eye out for Barbarella's review of SEMPER FI as well as interviews with some of the talent behind the film!
Rebecca Elliott
aka Annette Kellerman