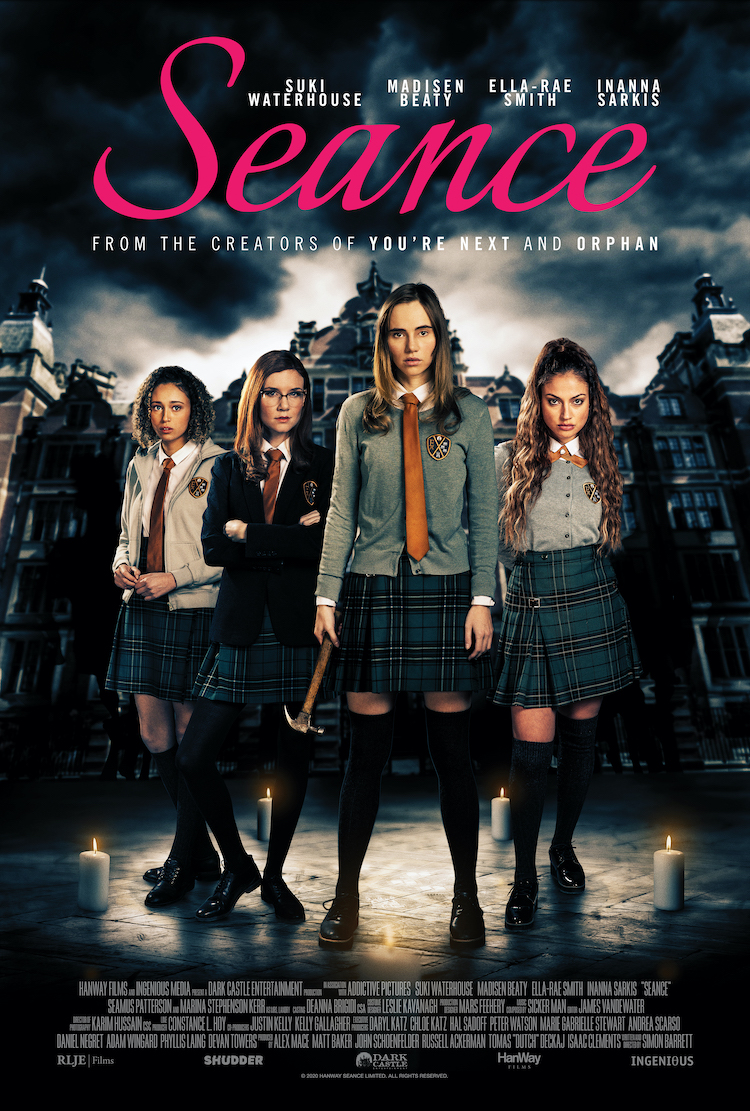 Hey, friends! Barbarella here. SEANCE, starring Suki Waterhouse, comes out tomorrow, August 3 on DVD and Blu-ray, and we have two copies of the Blu-ray to give away to a couple of our awesome readers.
When new girl Camille arrives at an exclusive boarding school, she's invited to participate in a late-night ritual to communicate with a former student who may haunt the halls. It doesn't take long for the girls to realize that might have been a bad idea. From the mind of Simon Barrett, the man who brought us YOU'RE NEXT and THE GUEST, this fun horror flick has a lot of what you'd expect and a little you might not. The bonus features include director commentary, outtakes, deleted scenes, behind the scenes, decapitation pre-viz, and a photo gallery.
If you want to be a winner, email me at aicn-barbarella@hotmail.com with SEANCE as the subject. Include your name and mailing address in the body of the email and tell me if you could communicate with any deceased person, with whom would you want to speak and why? You have until Friday at noon CST to submit your entry. Good luck.
Check out the trailer.