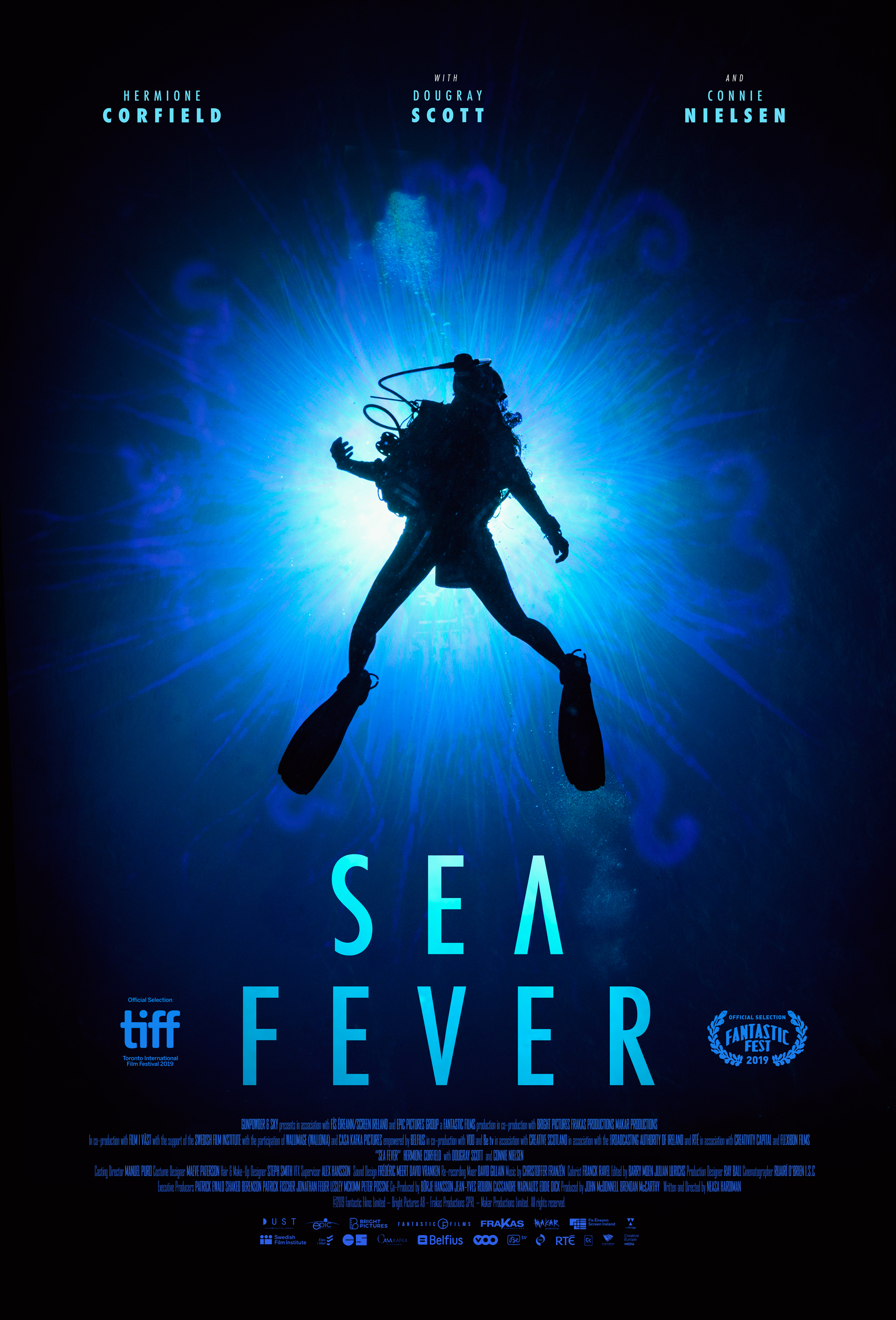 Are you stuck at home during the quarantine, looking for something new to break up the monotony? Are you a film nerd who misses the communal experience of watching a new release with a group of fellow fans? Have you ever wanted to be a fly on the wall at a post-premiere Q and A with the filmmakers? If any or all of this sounds like you, then look no further! AICN is giving away three codes to join in on the live stream debut of Neasa Harriman's much-acclaimed SEA FEVER!
Here's the synopsis for the film:
Siobhán's a marine biology student (
Hermione Corfield)
who prefers spending her days alone in a lab. She has to endure a week on a ragged fishing trawler, where she's miserably at odds with the close-knit crew. But out in the deep Atlantic, an unfathomable life form ensnares the boat. When members of the crew succumb to a strange infection, Siobhán must overcome her alienation and anxiety to win the crew's trust, before everyone is lost.
The live stream event happens on Thursday, April 9 at 5:00pm PT at https://seafever.watchdust.com. For a small pay-per-view fee viewers can tune in to watch the live premiere, post comments in a chat room, and have questions answered by director Neasa Hardiman as well as SEA FEVER stars Connie Nielsen and Hermione Corfield via a moderated Q and A following the film. The event kicks off Gunpowder and Sky's 4/10 release of SEA FEVER on Digital and On Demand.
If you like to try your hand at winning a free code to join the fun on Thursday evening, email me at annetteaicn@gmail.com with the subject line QURANTINE BE DAMNED! Please enter by 4/8 @5:00 CT. Winners will be picked at random and notified the following morning. Good luck!
Rebeccca Elliott
Annette Kellerman