Freddy with three dvd's of a really creepy looking horror movie titled SATAN'S SLAVES to giveaway, courtesy of RLJE Films and Shudder.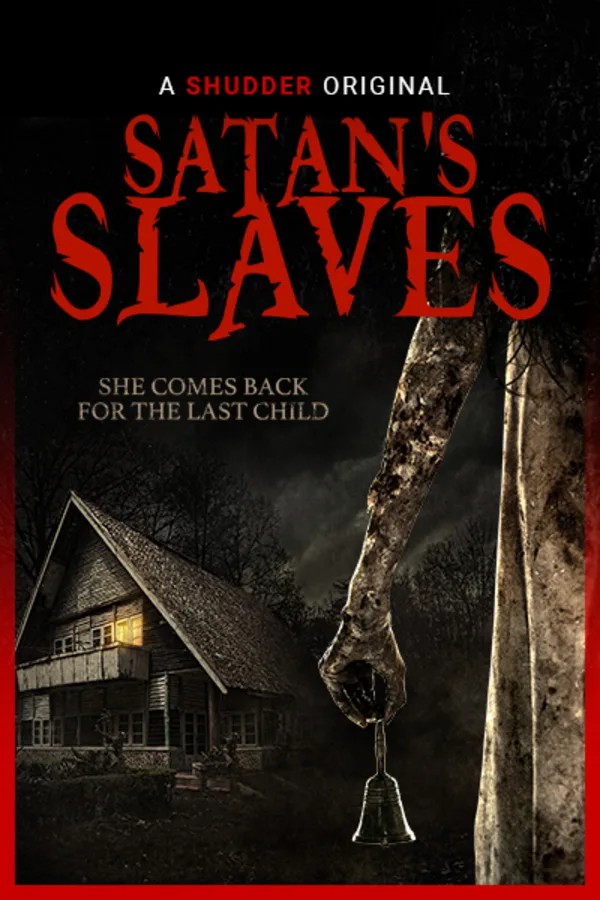 When Rini's mother dies of an unknown illness the family has a hard time coping. When mother keeps reappearing with that darn bell, coping isn't an option anymore. It was bad enough she came back from the dead to visit. She also made a deal with the devil and what's one soul, even if family, when eternity beckons?
I've heard a lot of noise about this Indonesian horror film. No, I'm not saying it's the scariest film you'll ever see. That's Netflix' gig. I'm just saying, I've heard nothing but good things and that this one is a pulse pounding, nonstop thrill ride that will test the handles on your chosen seat.
Has anyone seen this one yet?
Are we in agreement this looks pretty damn great?
So what do you need to grab one of the three dvd's?
Write me at freddybeans@gmail.com with your favorite use of a bell/gong/belltower/etc, in cinema or tv. I'm going to be proactive and immediately eliminate this bell from contention.
Sorry, I know it's the best one around but now you have to be creative.
I'll accept all submissions until Saturday morning 08/08. Then I'll send the winners a congrats and ask for your address.
Cheers til the next one
Freddy Beans