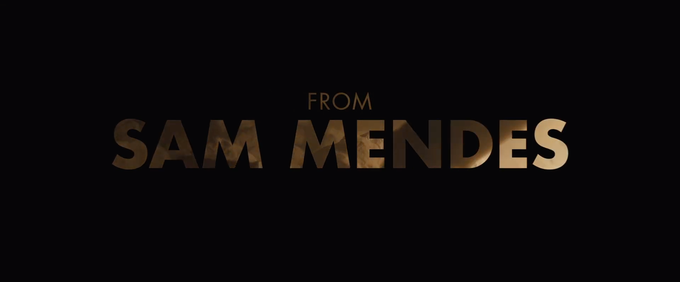 This is what we're getting instead of another Sam Mendes JAMES BOND film. What seems like a SAVING PRIVATE RYAN style desperate War mission movie, only from the World War 1 set. Cast includes Benedict Cumberbatch, Colin Firth, Richard Madden, Andrew Scott & Mark Strong. Though it seems the film focuses on a pair of young soldiers on a mission. Let's look at the trailer: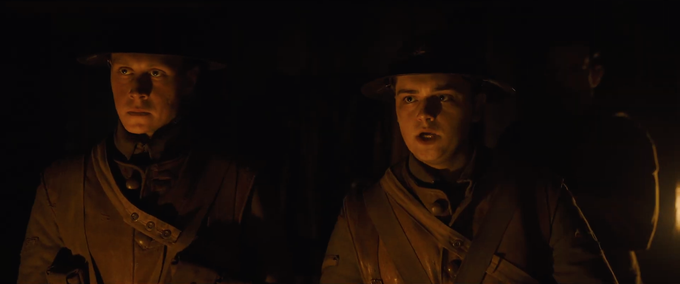 The photography and the sound design of the trailer definitely conjures comparisons to Christopher Nolan's DUNKIRK. The whole plot of this film was kept in strict secrecy. So the notion of sending George MacKay and Dean-Charles Chapman on a mission impossible is curious. The scale seems appropriately huge, we see the pair underground, crawling over dead wet bodies, running through No Man's Land like a bat out of hell When it's all cut together in the trailer you can lose track that these are scenes from all over the movie.
Roger Deakins is shooting this film and Thomas Newman is scoring. Mendes has a great team on this. However, could it possibly bring that War to life half as brilliantly as Peter Jackson's THEY SHALL NOT GROW OLD? The film has a limited release on Christmas, with a wide release coming on 1-10-20!
Bert Bolger out