Hey, friends! Barbarella here. Written and directed by BAFTA-nominated director Corinna Faith, THE POWER, which came out today on VOD, Digital, and DVD, takes place in 1974's London, at a time when the government has decided to implement nightly power outages. It is Val's first night at the East London Royal Infirmary. If wandering the creepy corridors of an unfamiliar hospital at night during a blackout isn't bad enough, there's something haunting the place. It's worth watching for a number of reasons, one being Rose Williams stars in it. I had the opportunity to speak with her about her involvement. Check it out.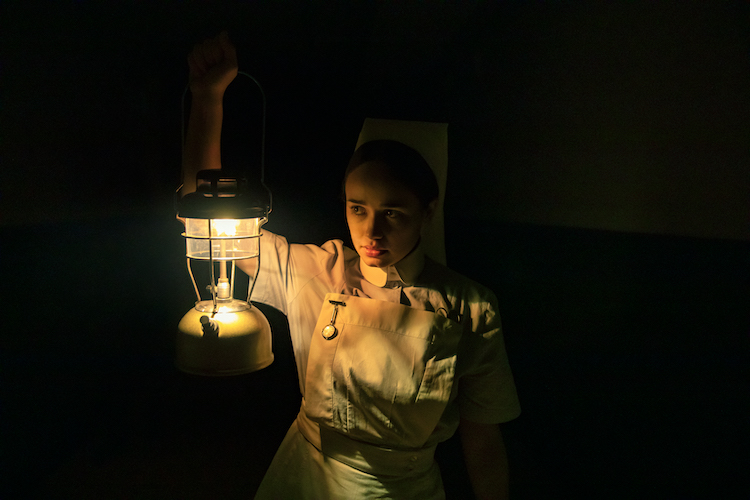 Would you describe what your audition experience was like?
"Sure. I remember getting the script and feeling really passionate about the project. It was so well-written, so specific, covering my interest in ghost stories. The fact it was set in the East End in the early 70's, its over-arching story and metaphor for abuse, I felt so drawn to the project.
"I was in LA at the time, and I sent an audition tape. Kept my fingers crossed. Came back to London and was lucky enough to have the recall in the room with Corinna. We talked a little bit before about the script, about the time period, about abuse and what that can manifest itself like in a person's mannerisms and the way that they speak and the way they pace. I did three scenes, and I said, "Please, can I have a go and show you what I might do in the possession sequence?"
"In making that suggestion, it could've gone one of two ways. Sometimes in auditions it can work, or it can throw in a curve ball. But Corinna was so receptive to me exploring what I might do physically in the sequence. I was over the moon to get the part. It was something different. I had never done this genre before. It has been an amazing experience. I've definitely grown with her creatively, and we've continued to maintain a friendship and discuss ideas. It's been a blessing."
That's awesome. I had not expected the physicality of the role. Would you discuss some of the preparation involved for that scene?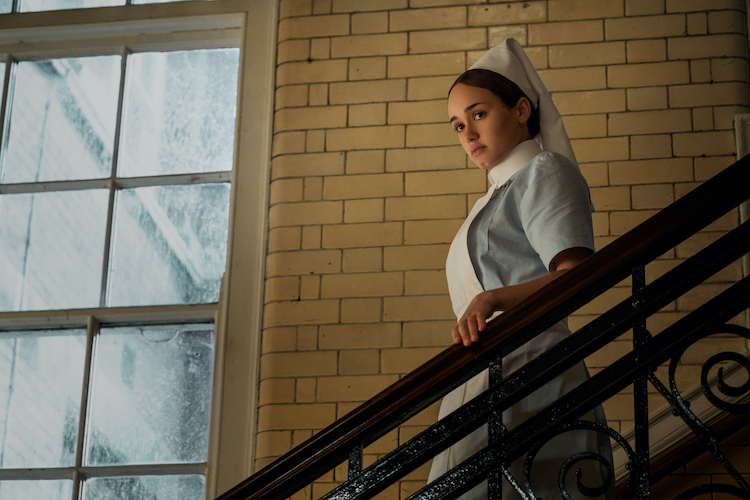 "Yeah, that was something that I was really passionate about, and I really wanted to push myself as far as I could go. We choreographed the possession sequences with a movement coach before we shot. Corinna was particularly adamant that it wasn't a possession sequence just for shock value, that the movement had meaning. Ultimately, in that sequence, the body has been taken over by a spirit of a little girl that was abused, and she's showing Val, within her body, what that looked and felt like.
"And it was important to me to express that horror, the horror of sexual abuse, the horror of that trauma and what that might manifest itself like physically if it were to be played out in somebody's head. I wanted to explore what I could do with my body. I've always enjoyed dance. I've got quite a natural flexibility, and I was inspired by friends of mine who are flex dancers.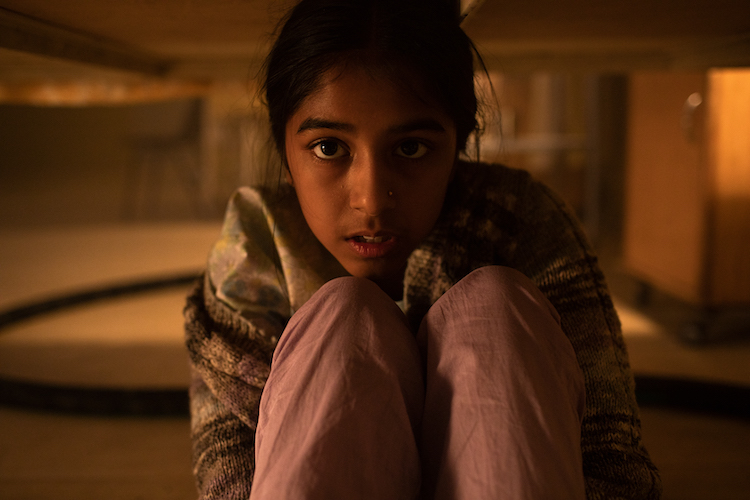 "And I've watched them, three in particular: Hobby, Slick, and Rafael Martin. They'd done a bunch of music videos and danced with major artists, and they really pushed their bodies in beautiful and disturbing, creative ways. I really relished the opportunity to explore that. That was a really enjoyable part of the process for me."
I read that Corinna had sent you a list of everything from 70's to Korean horror films to watch in preparation for this. What were some of your favorites from that list and why?
"Yeah, it was a wonderful list that she sent me. We had a year between my getting the part and actually shooting the movie, so there was so much time to really delve and explore and go down the rabbit hole of the specific realms of the genre.
"I guess one of the main or major influences for me in the tone and the feeling was Robert Altman's THREE WOMEN, due to that triangle and the connection of the three women. There's three young women in our story. A TALE OF TWO SISTERS is a great reference. I really like WHAT SCARED JESSICA TO DEATH? It's a vampire [movie], but the feel and tone of the 70's and specific way of creating terror through that suspense was interesting to me. THE INNOCENCE, the original INNOCENCE. I think it's cool to look back at the origins of the genre, too. I guess those would be the top ones for me."
The hospital was a pretty cool location. Would you describe it and what it was like working there?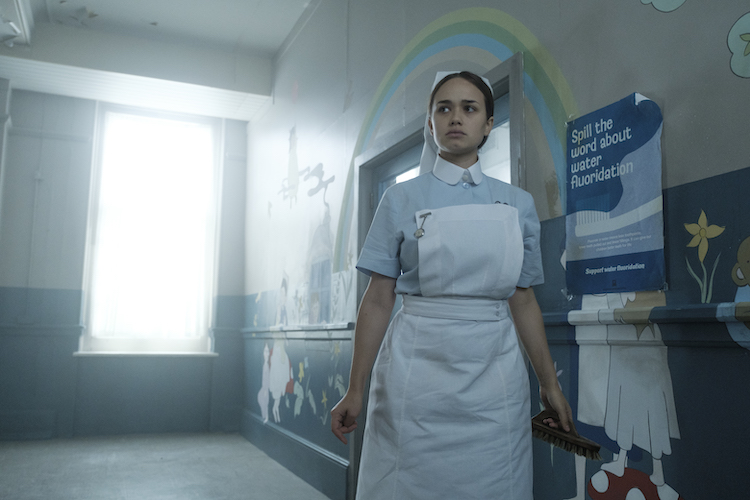 "Yeah, it really had a huge influence on my performance, and, I think, the production as a whole. It was an abandoned psychiatric hospital that is used for quite a lot of film and TV. It definitely had a feel of the impression of people that had spent time there, worked there, and lost their lives there. When speaking about it, my main intention is to have respect for those that suffered so much within those walls. Definitely, for me, that suffering was present in the atmosphere of the place. As it was abandoned, there were still rooms full of office supplies and documents. There were images that patients had painted. There were personal possessions that were left in rooms where people stayed. It felt as if there was a maintained energy from the time that it was a hospital, and that definitely had an effect on, I think, how everyone felt in this space."
What was the most interesting thing you came across while researching for the role?
"There was a wonderful book that Corinna gifted me called "You'll Never Walk Alone," which was a diary of a trainee nurse who was training and then started to practice as a nurse in London in the time the movie was set. That was really wonderful for the specifics the day-to-day life looked and felt like.
"But I'm a very visual person. Finding images online of slums in the East End at the time, I went down a rabbit hole with that. What was interesting was there was one image of these children in a bed set that myself, Corrina, and Holly Smart, our wonderful costume designer, all found and put on our mood boards. Also, [there was] quite an abundance of footage online of hospitals between the 50's and the 70's.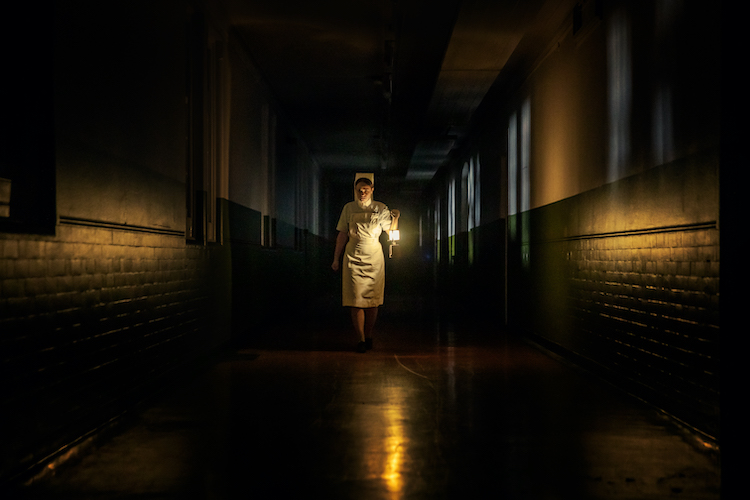 "It was much before the movie was set, but there's one BBC documentary that's on YouTube that interviewed people that lived in the East End, which I took particular interest in. My mum's side is from the East End. She was raised by her grandmother who was East End born and bred. Finding old family photos and really listening to the voices of people that lived in the East End between the 50's and the 70's was super interesting to me."
This is my last question. I believe that people learn a lot from the projects that they do. What did you learn from doing THE POWER?
"Probably the most I've learned from any project I've ever done. Corrina gave me the space and creative opportunity to learn about and explore female rage. She gave me the compassion and power to look at what it means to be a woman now and how we can use our voices. I will always be grateful for her and the project for that reason."
THE POWER, starring Rose Williams, is available now on VOD, Digital, and DVD. With its mix of suspense and something to say, Corrinna Faith's film proves immensely satisfying.