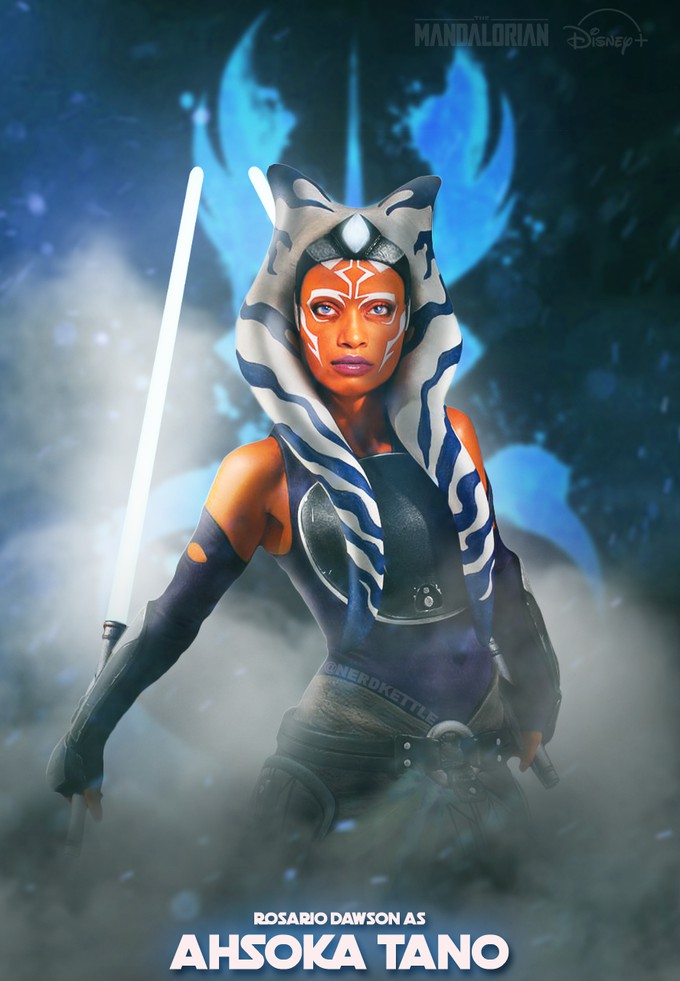 Hey folks, Harry here... the good folks at /FILM have scored quite the exclusive. And if it is so, and it is looking like it most certainly is... Rosario Dawson has had her dream granted. And that's a start. We just need a cure for coronavirus and the bars all open again so we can properly celebrate this with pints raised and shots downed! One day, fer shure!
Rosario has been campaigning via social media for this gig - and it seems the mighty Dave Filoni or the fantastic Jon Favreau heard her, because she's got the gig. The Art you see of her on here is the work of fans, whose imaginations were absolutely captured by her passion for the part!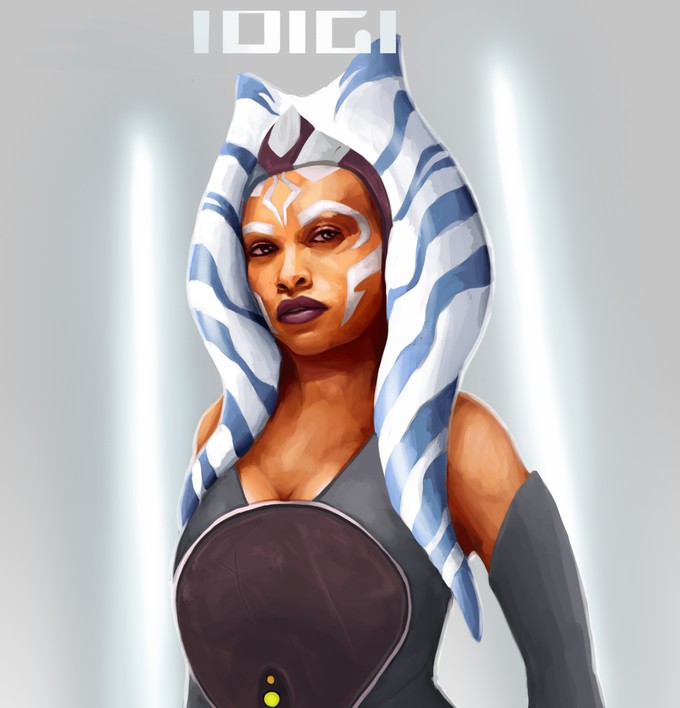 That she's playing AHSOKA TANO in Season 2 of THE MANDALORIAN... well it means... SHE HAS ALREADY PLAYED AHSOKA TANO - because before all this craziness we're living through got started, they announced that they had wrapped shooting on season 2 of THE MANDALORIAN... so now, all we need are the hundreds of VFX professionals to have their kiosks 10 to every building - with an endless supply of Doritos and Mountain Dew - and let's get this fucker streaming STAT!
As for me, I can't wait to see Ahsoka training Baby Yoda!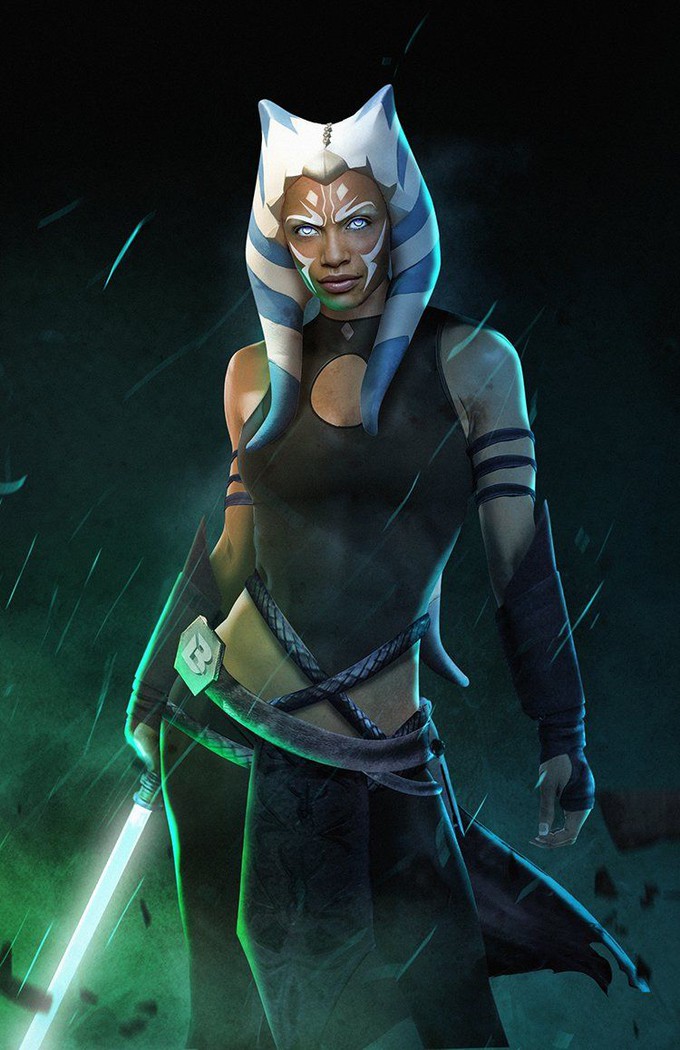 Keep it cool,
Harry