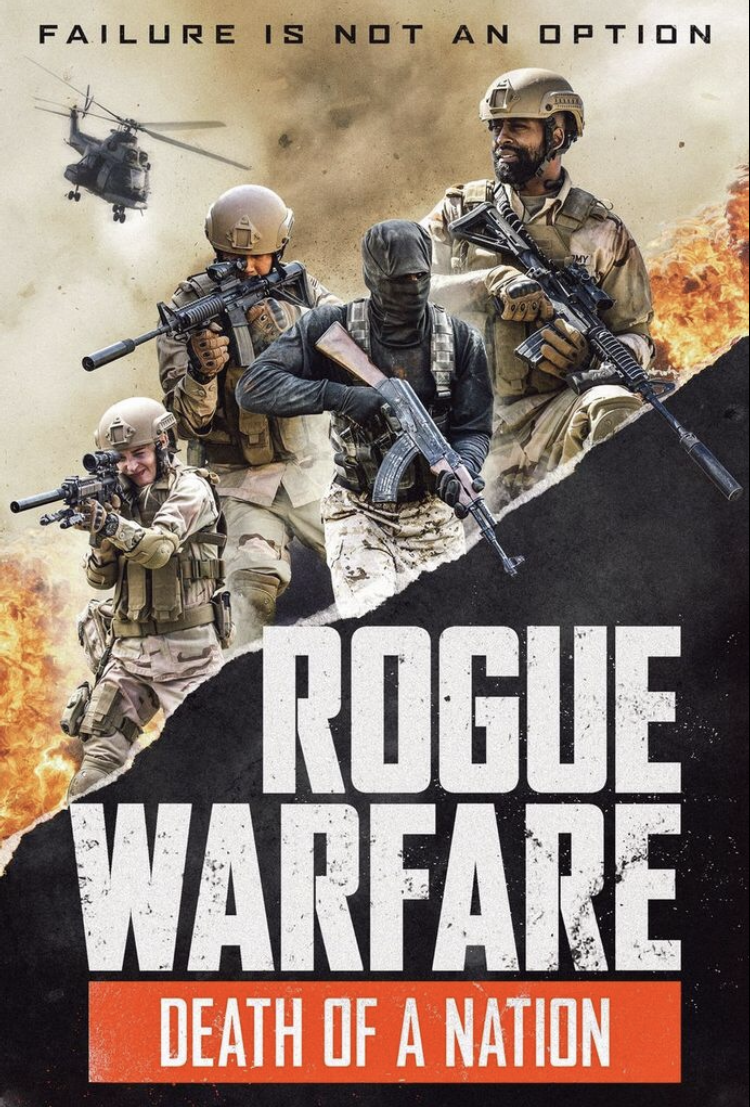 On September 25, 2020 Saban Films will release the third and final film in the ROGUE WARFARE saga with DEATH OF A NATION.
In ROGUE WARFARE: DEATH OF A NATION,
"

Stephen Lang returns for the final chapter in the action-packed trilogy. When an elite team of soldiers uncover plans for a deadly bomb set to detonate in 36 hours, they must race against time to find it and defeat their enemy once and for all."
Along with Lang, an action-packed cast including Will Yun Lee, Chris Mulkey, Jermaine Love, Rory Markham, and Bertrand-Xavier Corbi return to defend freedom and kick terrorist ass.
AICN has an exclusive first look at the trailer for ROGUE WARFARE: DEATH OF A NATION right here!
It looks like director Mike Gunther is pulling out all the stops for the penultimate entry in his elite force franchise. See for yourself when ROGUE WARFARE: DEATH OF A NATION open in Theaters, On Demand, and Digital coming up on September 25!
Cheers!
Rebecca Elliott
aka Annette Kellerman