Barbarella here coming at you from Austin, Texas. It's hot right now, y'all. Something else that's hot right now is Belgian director Robin Pront. He follows his award-winning THE ARDENNES (shot in his native tongue) with an English language film, THE SILENCING. Starring big names like Nikolaj Coster-Waldau and Annabelle Wallis, the film is about a reformed hunter and new sheriff's search for a serial killer who may have kidnapped the hunter's daughter years prior. I had the opportunity to speak with Robin, who let me know that AICN was the first movie site he visited as a kid, and he shared his excitement at making it to the big time.
How did the script make it to you, and what did you find most appealing about it?
"The script was sent to me through somebody that I knew at XYZ, I think. I was at a film festival in Berlin. They talked to me about the script, and they sent it to me. I connected with it because I was reading a lot of scripts, and what I liked about this was the morally ambiguous characters and, of course, the rural small town setting. It was about an antihero who deals with battles with alcoholism and all that stuff. It was something that I really connected with. It wasn't a story about good guys versus bad guys, which I read a lot [of scripts] about in the last year. This one walked the fine line, and that drew me in."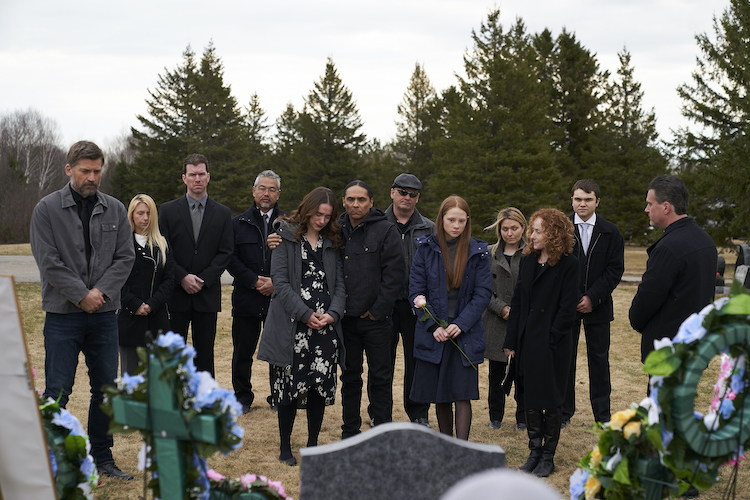 In an interview you did after THE ARDENNES, you said that you were full of self-doubt while making that film. Did you experience any self-doubt making THE SILENCING? How was your experience with this film different from THE ARDENNES?
"This is, of course, very different because you're working in another system. I had a lot more confidence coming off of THE ARDENNES, so that was good. This was the first time people really asked me to do a film, instead of with THE ARDENNES when I had to beg to do the film, so it was a different thing. But then the whole system is different. Over here, you have the actors, the producers who have a lot more say within the whole process. That's just a different way of working, you know. Instead of here in Belgium, it's like, "All right, just do your thing," and then they come see the edit. With this, it's just working with the whole system of agencies and all that stuff, so it was very interesting for me to finally experience that. Also, it's cool, you know, because you work with these actors who are so experienced, and you learn a lot from them, so that was great."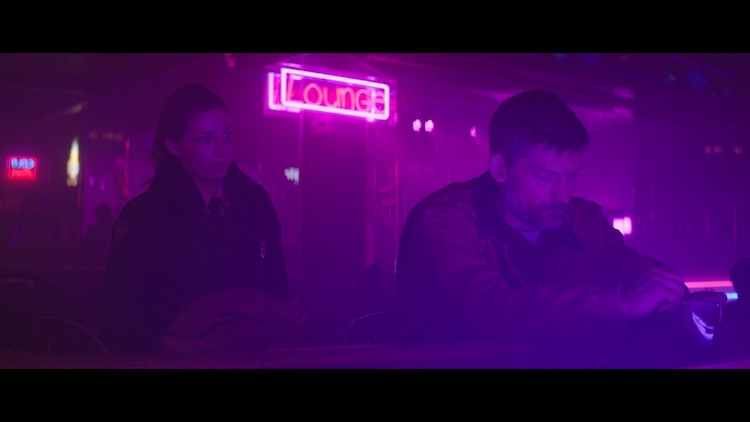 Filmmaking is very collaborative process. When a film succeeds, directors, actors, cinematographers, and writers traditionally get the vast majority of praise. Outside of these roles, whose contributions made the greatest impact to THE SILENCING and why?
"I want to thank the producer Cybill [Lui Eppich] because she did everything, made everything happen to make this film, which wasn't easy because it wasn't an easy film to make. Of course, I'm happy for her. Also, the production designer for this film [Zosia Mackenzie], I just had a really good connection with her, and with the limits of the budget, she made a lot of stuff happen."
Why did you go with that particular location?
"It was clear that we had to shoot in Ontario. There were a couple options in Ontario. Then I found Sudbury, which was this old mining town that was very bleak, and I really connected with that because it was just perfect for this film. It also had a lot of nature around it, just the contrast of this rough old mining setting, and then you had these beautiful waterfalls just really close to it. The only problem was that a lot of the forests were dead because of mining that happened in the 50's and in the 60's. You had to drive so long to find forest."
How involved with the production was the writer?
"He was very collaborative, you know. There's the opening scene with the waterfall. When I was driving around in Sudbury looking for locations, I found a waterfall, and I was like, "Ah, this needs to be in the movie. We have to change the opening scene." So, I called him and said, "What do you think?" I showed him a picture of the waterfall, and he's like, "Yeah, yeah, that's great." So, then we just changed the whole opening scene, which was originally very different from what you see now in the movie.
"Another thing was the flashback in the movie which I really liked, which I think is one of the stronger moments in the film. The daughter used to be a lot younger, but I felt like the problem with that was that when somebody's young, there's not a lot she can say to her dad. We really made this painful scene in the movie, I think by making her a lot older. He was very receptive to my ideas, and sometimes I was full of shit, and he said so, and that's how it goes, you know."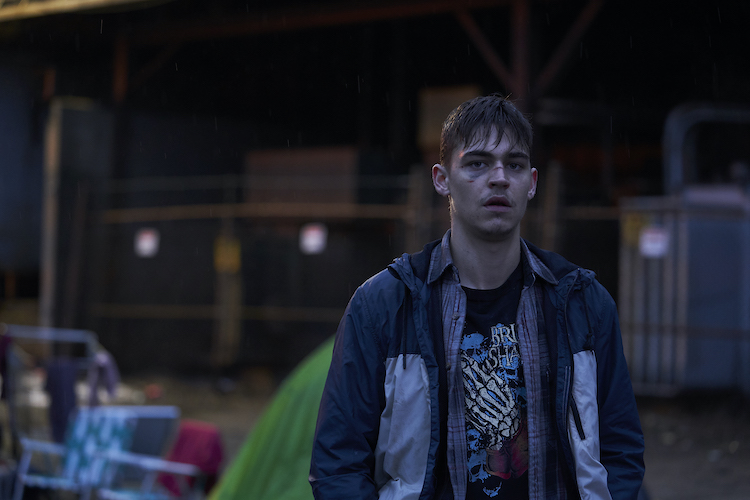 If you had a bigger budget what, if anything, would you have changed?
"I would give myself a trailer because it was so cold. (Laughing). No, I'm kidding. There's a lot of stuff. Maybe some reshoots here and there, just to get more nature shots, or something like that. Yeah, I mean, I don't want to think about what I could've done with more money."
Sorry, I didn't mean to bring that up (laughing). How much time do you spend on planning versus actually doing?
"In the prep, I was in Canada for like 12 weeks before shooting, so it's a lot of prep. You have to start doing everything from scratch, and then everybody comes in, and then it's just really hard work towards the shoot and then the shoot, so you're just worn out. It's just like a wet towel after the shoot. It's very tough, you know. My first movie, I was kinda relaxed, I had THE ARDENNES in Belgium. I had months and months of preparation, but here is very much like you get in, bom, and you start working; it's just the American way of really hard work. It was different. There was no time for drinks after work because you're too tired the next day."
They say that the pathway to success is paved with failure. What failures have you experienced in life or in your career that have made you a better filmmaker?
"Huh, I did a really, really bad commercial about quitting smoking once, and that was one of the worst experiences of my life, so I started smoking after that. (Laughing) That's not true. It's just a commercial that I did that I always felt like, "Geez, what was I thinking about that time?" There was no money. It was just me and a steadicam operator, and it was just really a weird day of shooting. It never stops showing on TV, so once in a while it reminds me to never do a commercial for quitting smoking."
I may have been looking for some deep, insightful answer to that last question, and perhaps Robin Pront's response was exactly that. We all find meaning in our own ways. His thriller, THE SILENCING, is in theaters and on Digital and VOD now. Check it out. Also, if you want to catch THE ARDENNES, it's currently available on Prime.