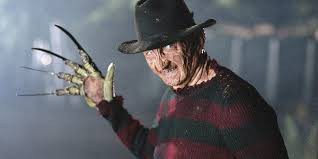 Hey, fellow horror geeks and horrorphiles! Prometheus here with some potentially huge news for "A NIGHTMARE ON ELM ST" fans!
We know the rights to "A Nightmare On Elm St" have recently gone back to Wes Craven's estate. Now, a new report from the good folks over at We Got This Covered... claims Robert England will be returning as the ever-lovable dream demon, FREDDY KRUGER! This is unconfirmed as of yet, but their sources have a proven track record! In fact, they are the same sources that recently revealed "Ghostbusters 3" is a go with Bill Murray and that a new Scream" film is in the works. Both of those rumors have since confirmed! (Read their full article here!)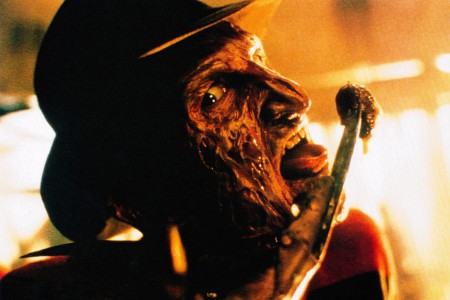 I grew up with Freddy Krueger and "A NIGHTMARE ON ELM ST" will always hold a special place in my heart! I can only imagine what they can do these days with Freddy's insane abilities combined with current special effects! (Yes, the effects in the 2010 remake were good, but that was NOT Freddy. You'll never change my mind on that.)
Other members of the cast are also expected to return, sort of like in the new "Halloween" but no word yet on who, or how. Of course, I'll be keeping my ear out for more information or any official announcement but for now, this is still a "leak," and as such; should be taken with a grain of salt.
What do you think fellow horror geeks? Are you excited as I am to see Robert Englund don the iconic glove and fedora again? Let me know in the comments below! Until next time keep on geekin' on my friends!
Joshua "Prometheus" Scafidi