"I've stayed close to [Lucasfilm chief] Kathleen [Kennedy] and we get together often and talk about it," "Last Jedi" writer-director Rian Johnson just told Empire of his long-awaited Star Wars movie trilogy. "It's just at this point a matter of schedule and when it can happen. It would break my heart if I were finished, if I couldn't get back in that sandbox at some point."
Other Star Wars movies remain in development, including one intended to be co-written and directed by Taika Waititi (the last two Thor movies) and another being produced by Marvel mastermind Kevin Feige (all four Thor movies).
CinemaScore's scientific polling indicated that the overwhelming majority of moviegoers loved "The Last Jedi," which became the top-grossing movie of 2017.
Critics loved "Last Jedi" as well: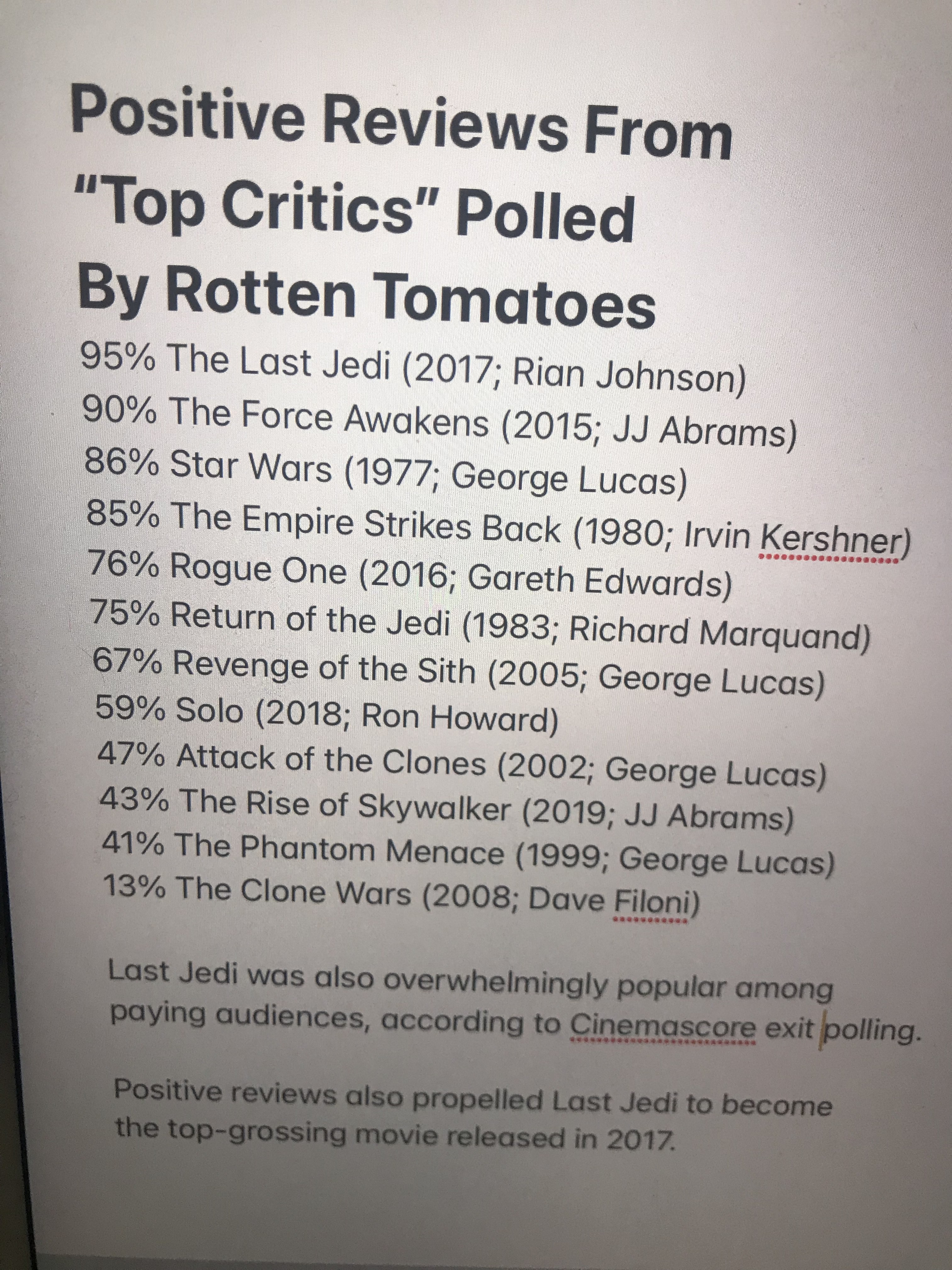 Johnson is accustomed to rave reviews, having earned high marks from critics for "Brick," "Looper" and "Knives Out" as well.
Johnson's second Knives Out movie, "Glass Onion," screens at the Toronto International Film Festival Sept. 10.
Find all of Empire's story on the matter here.