Hey, friends. Barbarella here. Who loves Hong Kong cinema? Well, RAGING FIRE, director Benny Chan's final film, brings us back to those old-school Hong Kong action films, packing tons of gunfights, car chases, explosions, and a beautifully executed final fight scene into a dramatic story of cops, corruption, and criminals. The film comes to theaters tomorrow, Friday, August 13, 2021. Starring Donnie Yen (IP MAN franchise, MULAN) and Nicholas Tse (SHAOLIN, NEW POLICE STORY), the film also offers quiet, static moments to convey certain plot points and character motivations.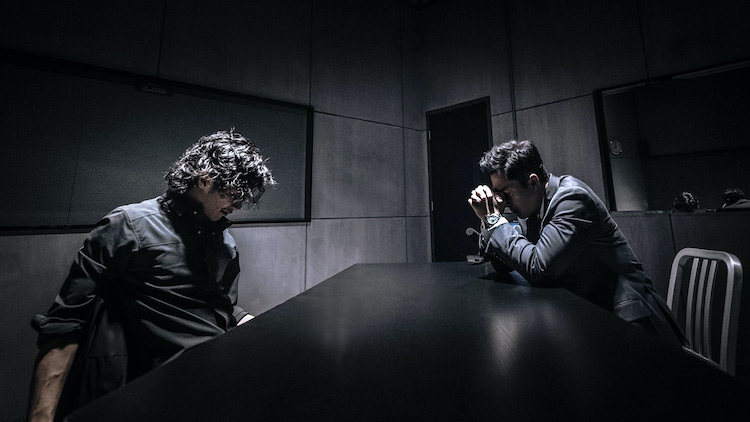 Highly respected, hardline cop Bong (Donnie Yen) must deal with the past when his former protégé Ngo (Nicholas Tse) returns to exact vengeance for wrongs done to him. Having not worked together since DRAGON TIGER GATE in 2006, the stars spent almost two weeks filming the final fight scene. Nicholas Tse claims it felt like one long cage match, but I think their struggle proves worthwhile because that fight is fantastic and includes so much of what I want to see in a martial arts film.
Many elements of the film take me back to those classic Hong Kong action movies, although aspects of the story feel timely with some recent revelations regarding law enforcement corruption. Many of the characters are not unique to this film, though. Good cop, bad cop, criminal with a reason, lackey, the rich and powerful, etc. all make their appearances, but I appreciate the history that is revealed, although sometimes it takes me a little time to realize when they're in a flashback. In my defense, the flashbacks only go back a few years, so everyone looks mostly the same, which leads to my confusion, but it becomes clear to me eventually when we are in the past. The fact that it takes me a bit of time to catch on certainly doesn't detract from my enjoyment of the film.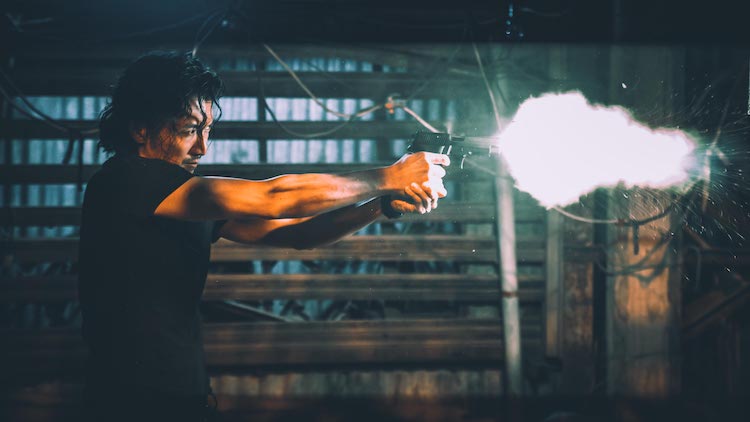 If I have to criticize anything about RAGING FIRE, it uses guns instead of fists too often. I mean, I get it. When you have a gun, why would you risk getting hit in the face when you could just shoot someone? But, here's the thing. I personally cannot get enough of watching Donnie Yen go toe-to-toe with anyone, so it should be no surprise that I want more hand-to-hand combat sequences featuring the action superstar. While he has some great moves, especially in the final fight, I want more. I guess I'm just greedy.
That's not to say that I didn't love other features, like the incredible chase sequences. One scene involving a motorcycle blows my mind. I won't soon forget it.
That's not all that I love. I also appreciate the variety of locations and how they contrast with each other. From the first major mall scene to the quiet interrogation room to a church, the locations all offer a backdrop that could almost draw your attention, except that what's occurring in the forefront just won't let that happen.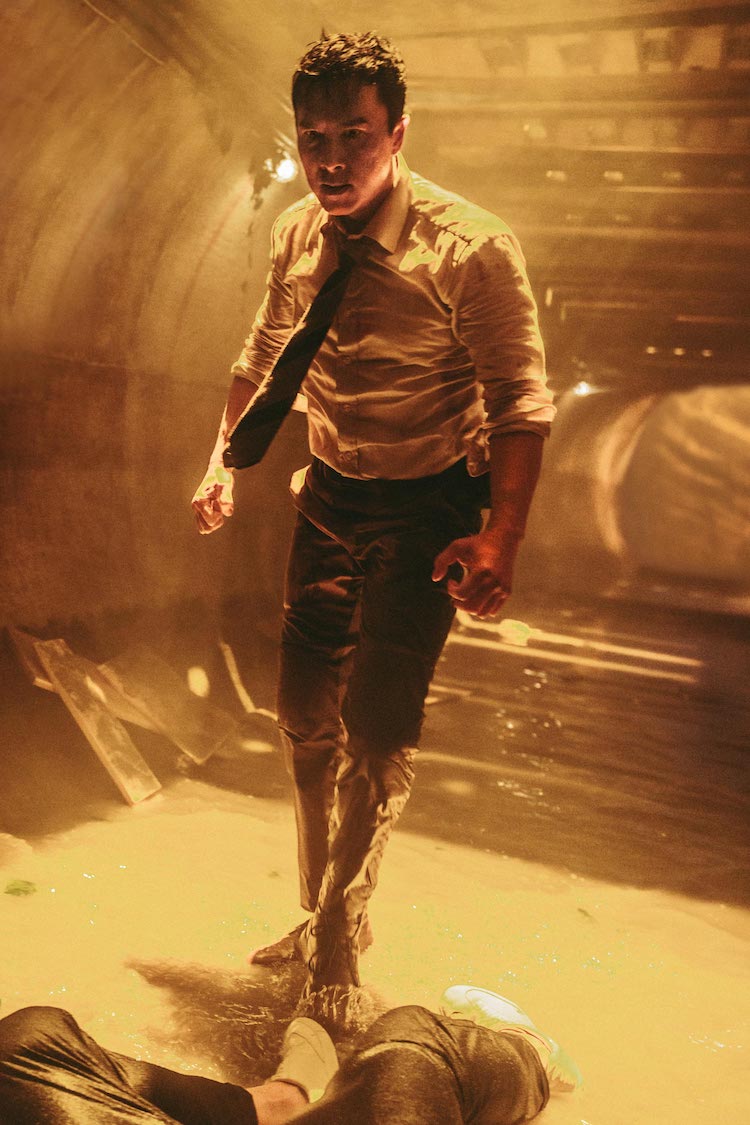 In addition, the performances hit. I always admire an action star who could also believably convey a character's psyche through his performance. I appreciate everyone in this film, and it's great to see some familiar faces from Hong Kong action films make appearances in RAGING FIRE, as well.
In summary, with strong performances, spectacular chases, explosions, shootouts, and fights, RAGING FIRE provides some scorching action. I enjoy it, although I would've preferred if Donnie Yen had shown off of his martial arts skills more often throughout the film.
Check out the trailer. RAGING FIRE will be in theaters tomorrow, August 13, 2021.