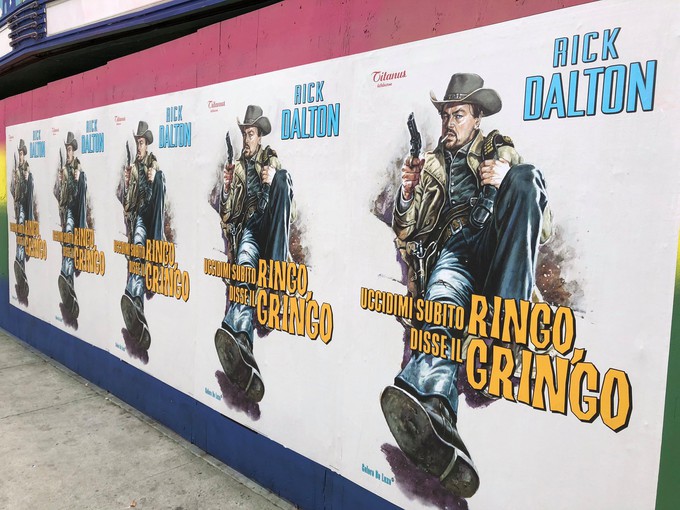 Hola Dannie aqui,
Today we have a peek at Quentin Tarantino's "Once Upon A Time In Hollywood" movie within the movie's "IL GRINGO" poster!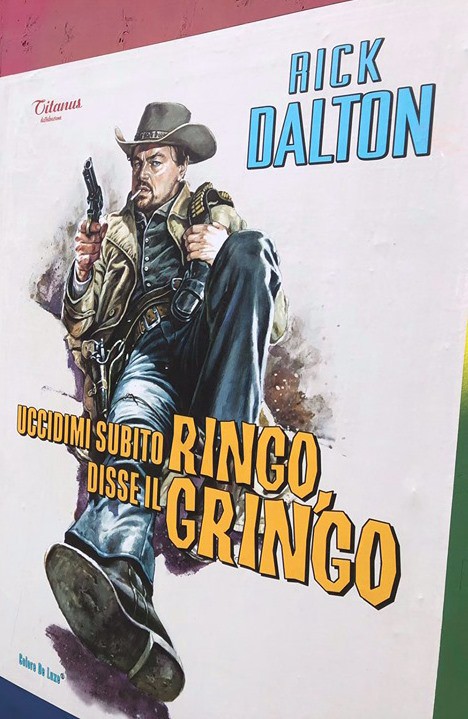 Sony Pictures Entertainment describes Quentin Tarantino's "ONCE UPON A TIME IN HOLLYWOOD" as-
"Quentin Tarantino's ONCE UPON A TIME IN HOLLYWOOD visits 1969 Los Angeles, where everything is changing, as TV star Rick Dalton (Leonardo DiCaprio) and his longtime stunt double Cliff Booth (Brad Pitt) make their way around an industry they hardly recognize anymore. The ninth film from the writer-director features a large ensemble cast and multiple storylines in a tribute to the final moments of Hollywood's golden age."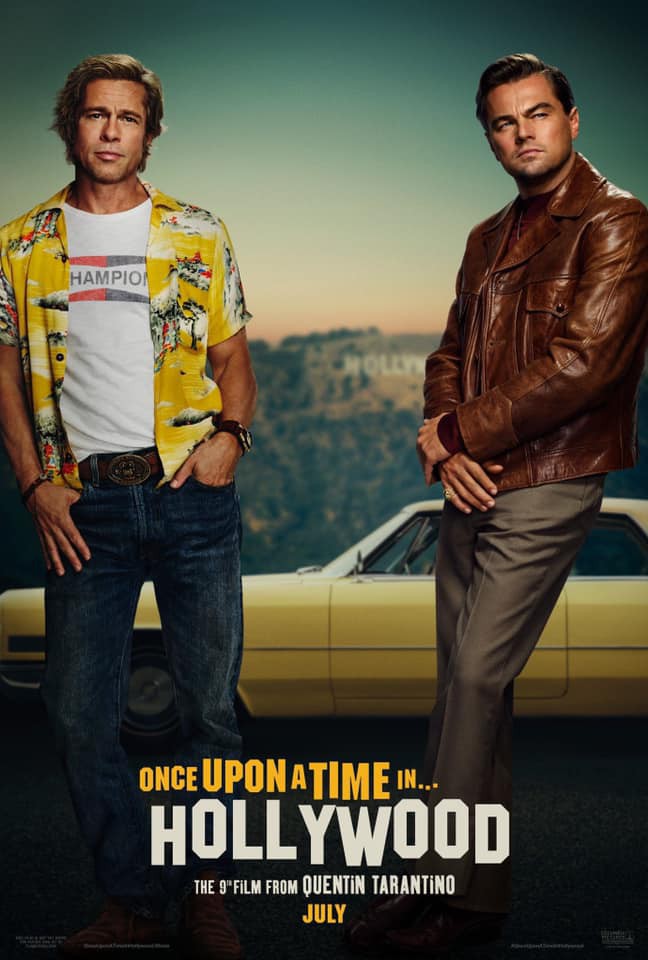 "Once Upon A Time In Hollywood" is about the Manson murders and the community that surrounded the killings that shocked the nation and world. The film, in perfect Tarantino fashion has a star-studded cast that includes Brad Pitt (as Cliff Booth), Leonardo DiCaprio (as Rick Dalton), Margot Robbie (as Sharon Tate), Damon Herriman (as Charles Manson), Margaret Qualley (as Kitty Kat), Dakota Fanning (as Squeaky Fromme), Al Pacino (as Marvin Schwarzs), Damian Lewis (as Steve McQueen), Lorenza Izzo (as Francesca Capucci), Austin Butler (as Tex), Luke Perry (as Scott Lancer), Bruce Dern (as George Spahn), Mike Moh (as Bruce Lee), Rachel Redleaf (as Mama Cass) and Rafal Zawierucha (as director Roman Polanski).
I love the poster for "IL GRINGO" and hope that they release a poster in that great 60's-70's era design for "Once Upon A Time In Hollywood." QT's "Once Upon A Time In Hollywood" is set to premiere at the Cannes Film Festival in France on May 21st and is hitting theaters in Canada, India, Lebanon, Sri Lanka, and here in the States, on July 26th of this year. I can not frackin' wait to see what Mr. Tarantino has in store for us. How do all of you out there in Geeklandia feel about the poster for IL GRINGO? What are you all hoping for in this film?
Stay Strong, Live Good, Love Movies!
Dannie Helen L. Knowles aka Pekosa Peligrosa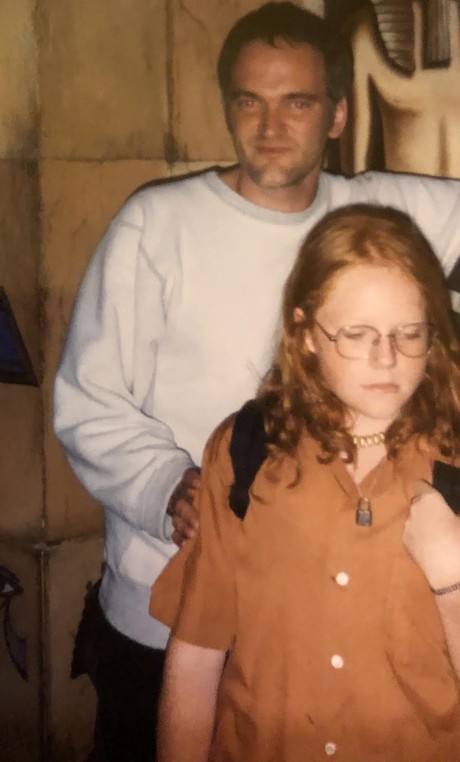 (above a painfully shy Dannie at 15-16 years old meets QT for the first time. Father Geek insisted on a photo! Photo Credit- Father Geek)