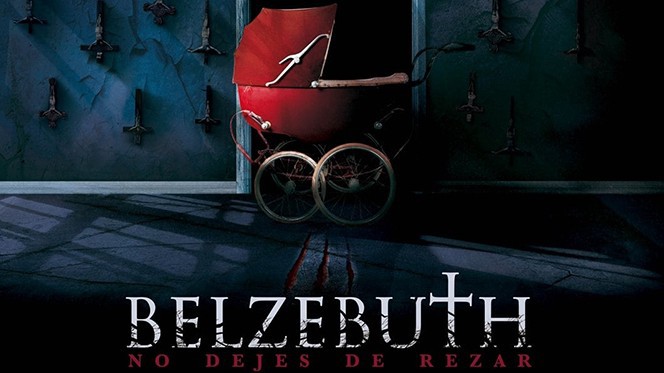 Hey there, fellow horror geeks and monsterphiles! Prometheus here and recently I had the opportunity to chat with horror icon Tobin Bell (The Saw Franchise) about his newest film, BELZEBUTH! It's dark, it's got demons, and tons of atmosphere – plus it's got Tobin!
You can check out the trailer, and our awesome conversation below!
TOBIN BELL = TB
JOSHUA SCAFIDI = JS
JS: Hi, Tobin! How are you doing?
TB: I'm good how about you?
JS: I'm good, thanks for asking. It's great to get to speak to you.
TB: Oh, good. Where are you located there, Joshua?
JS: I am out in Lowell, MA. About a half-hour from Boston.
TB: Oh yeah, I know Lowell. I was raised in Weymouth.
JS: Really? So, you're a Massachusetts man?
TB: I am. I'm what's known as a Masshole.
JS: Me too…
TB + JS: (Laughing)
TB: How you doing out there? As I recall, Joshua, from having attended day camp throughout every single summer on recreation department playgrounds, we would play baseball all morning in 100-degree heat and humidity, then sit under a tree and eat a bagged lunch. Then we'd go back, and we'd play all afternoon. I have such strong memories of the humidity in the summertime in Massachusetts. What's it doing there today, Josh?
JS: It's… well, it's pretty humid.
TB + JS: (Laughing)
TB: It is?
JS: Yeah, in the summertime it gets pretty rough out here.
TB: They're good memories, you know. Living in Massachusetts you learn to deal with weather of all kinds. I loved it. I loved those summers and those day camps. Even though it was punishing temperature-wise. So, fire away Joshua. What do you want to talk about? You want to talk about Belzebuth?
JS: Yeah, Belzebuth!
TB: It's been out for a little while. It was in theatres in I think Europe and South America and Mexico. We shot it in Mexico City and in some rural areas Mexico City, and it's about demonology. Have you seen it, Josh?
JS: I have! I'm a fan of demonology type movies. I liked it, and you were great.
TB: It was great working in Mexico. They have a rich history of film there and they have a lot of appreciation for it.
JS: Absolutely, and some of the scenery was awesome.
TB: Yeah, I agree. The director, Emilio Portes, has a very strong visual sense. That was part of the reason that I did the film. He was so specific about the look of the character I was playing, and he had incredible, artistic storyboards. When you see that kind of artistry, with any director, it's impressive.
JS: Definitely. I'm a very visual person, so that's one thing that sucked me in. So, for those who haven't watched the film, Tobin, what can you say without giving too much away?
TB: Well, I can tell you a little bit about my character. I play Vasilio Canetti, who is a priest stationed in the Vatican in Rome. It's revealed to him that the messiah has arrived on the earth. He talks to his bosses, the cardinals, and even gets a couple of minutes with the Pope, and nobody wants to listen to him. They think he's a little off his rocker. It's also been revealed that this messiah is a child and is in danger from evil forces, so he takes off his collar and proceeds to go out into the world to try and find this messiah.
Ultimately, he struggles to do that, and he ends up in Mexico. He aligns with himself with the evil forces that are… so, he's kind of looking for this messiah at the same time as the evil forces that want to destroy the child are looking for him, and the question is, who's going to find him first?
So, Belzebuth – it's a journey. It's a hunt; it's a real exploration of where traditional Roman Catholic religion meets age-old and ancient demonology, which is part of the Mexican culture going back to the Aztecs and the Mayans. It's a really good look at that, which could only be done so well by a Mexican director. Emilio Portes put together a film that was a labor of love for him and did a great job doing it.
JS: What was it like working with Emilio?
TB: Emilio is a very smart guy. He has a very clear idea of what he wants and how he's going to go about doing things, and that's always good to have because making a movie is like going to war in a way. Everything has to be done when it has to be done and otherwise you run out of time, and you run out of daylight. So, the organizational ability of the director is a huge component and, Emilio was extremely well organized.
He brought on an incredible make-up and hair/wardrobe crew. He sent his key make-up person to Los Angeles from Mexico City to meet with me before we ever did the film because he was so determined to get Vasilio Canetti's look right. Then when we got down to Mexico a lot of the work had already been done. He's a detail guy, that's his strength.
JS: That level of detail can make all the difference.
TB: Yeah, and we were working at the Churubusco Studio (Estudio Churubusco) which is a famous stage in Mexico City that goes all the way back to the 1930s. Its been there for a long time. The facility's there were excellent and we were able to do a lot of work on that stage like tunnel interiors and things of that nature that are difficult to shoot because you have to move walls to get cameras around, it's tricky stuff.
JS: So, Tobin, Belzebuth is a pretty dark film. What did you guys do to keep it light?
TB: You know, you just try to – I was working with a lot of good people. Jose Sefami, Yunuen Pardo who plays Beatriz the mother of the messiah. She was terrific. Joaquín Cosio, a big star in Mexico who plays Emmanuel Ritter was great to work with. We were working with a young boy named Liam Villa who plays Isa, the messiah. What a charming young guy he was, and just a workhorse. Day after day he'd be there and doing his best. He did an amazing job. Tate Ellington who plays Ivan franco, he's an American actor and did a great job.
You just try to keep your spirits up and be enthusiastic, no matter how difficult. I mean, some of these scenes are really intense and it sure makes a difference when you're around people who come over and put their hand on ya and give you a hug. I know what you mean saying it's a dark film, it's pretty intense.
JS: You did a great job Tobin, and I appreciate you taking the time.
TB: I hope it's not a scorcher out there, as we used to call it in Massachusetts. Thank you for calling and I wish you well up in Lowell, and hope to say hi to you in person someday.
JS: Absolutely! Thank you for the time, Tobin it's been a pleasure, big fan.
TB: Happy to do it. Thank you, Joshua.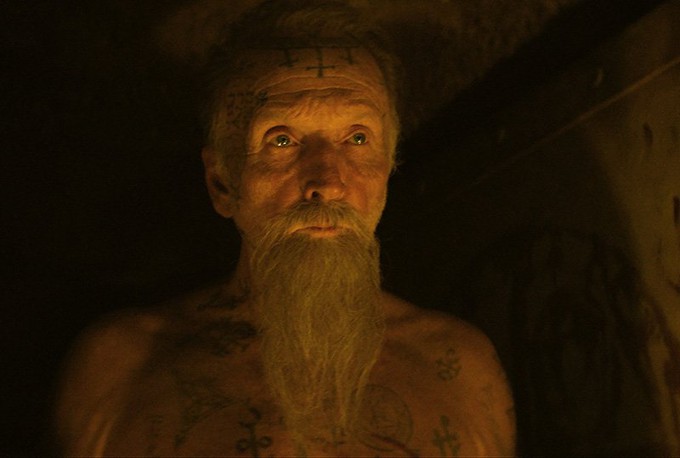 BELZEBUTH is available to stream on Shudder! Be sure to check Tobin out, and of course, comment below!
Until next time, keep on geekin' on, my friends!
Joshua "Prometheus" Scafidi