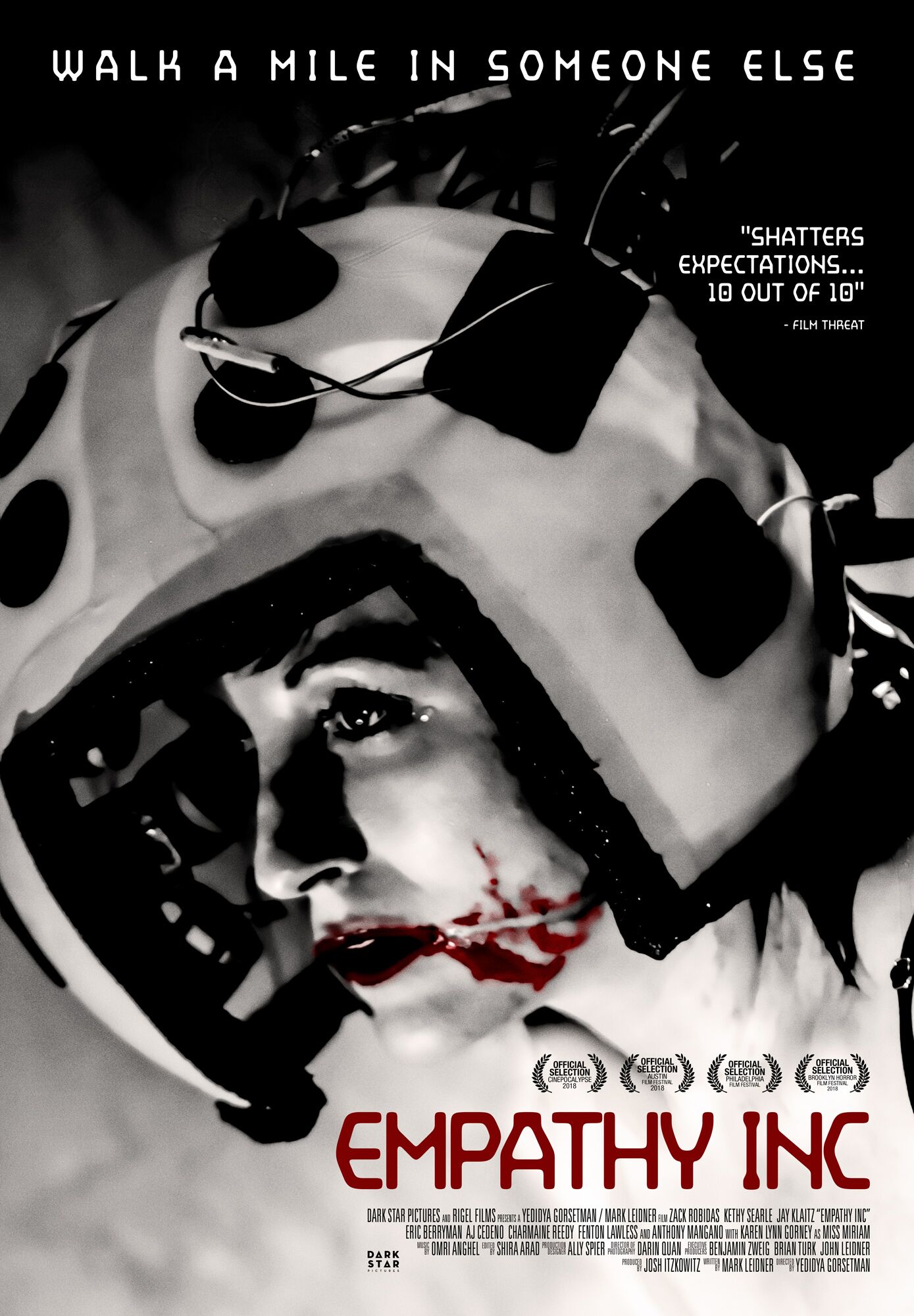 I watch a lot of films. (Surprised, right?) That being said, I try and make time to watch at least a few indie films a month. That's where the art is. Don't get me wrong, Hollywood blockbusters can be fun, but now and then it's nice to break away from the norm.
In that spirit, I sat down to watch EMPATHY, INC. An indie sci-fi flick directed by Yedidya Gorsetman and written by Mark Leidner!
EMPATHY, INC grabbed my interest right away! It tells the story of Joel (Zack Robidas), a man down on his luck, who decides to invest in a new company on the cutting edge of virtual reality. Only, this isn't your average virtual experience.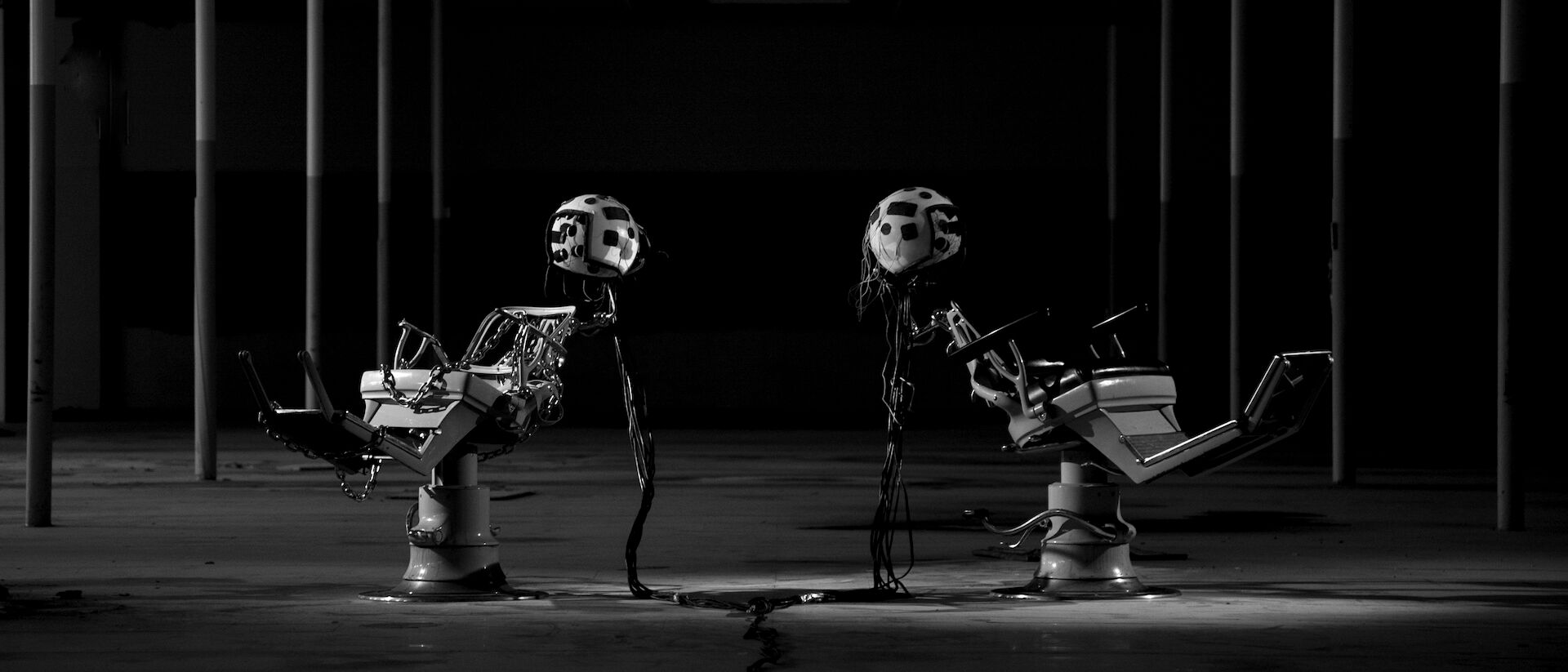 It allows people, the rich and elite specifically, to experience life in the body of somebody less fortunate than themselves. Hence the name, EMPATHY, INC. At first, he's blown away by the technology and the realness of it all, but what's that popular adage? If it seems too good to be true...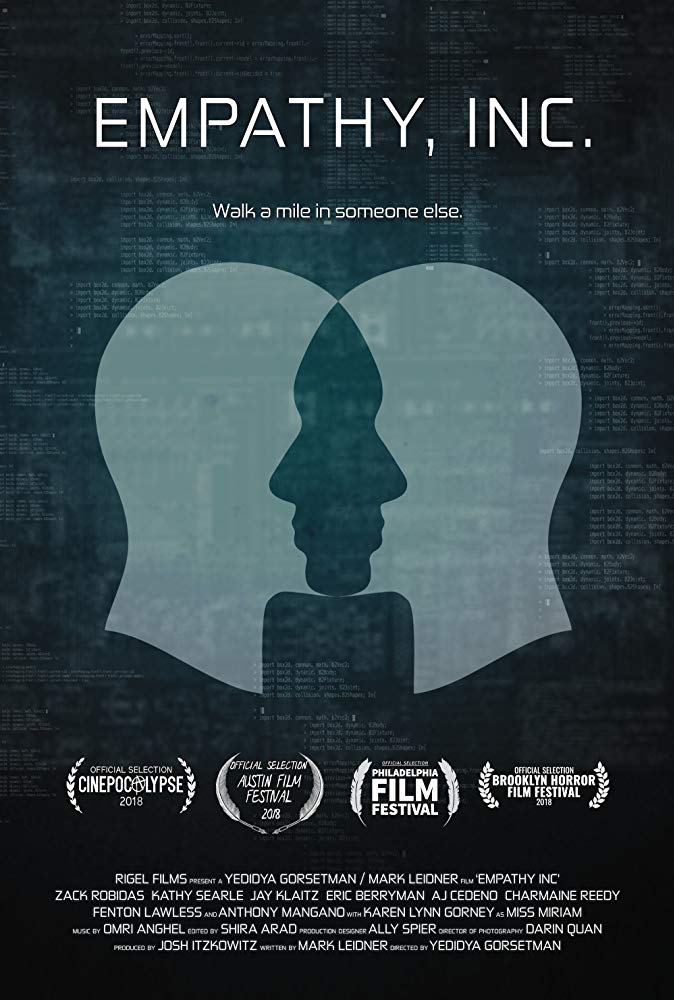 I recommend this film! Especially if you enjoy a good indie flick! It's story-driven and has an intimate feel to it. It's shot in black in white and in my opinion, this was the right choice! Sometimes it can add to the tone of a film, and I feel like that was the case here.
The story itself is well-written, while the premise of the film is eerie and downright creepy at times. This is not a horror movie, but it will disturb you. Be prepared.
EMPATHY, INC is jarring, intriguing and damn well worth a watch! Careful though, it may cause you to think!
Zack Robidas shines as the main character "Joel." Outstanding performance. The film also stars Kathy Searle, and Jay Klaitz and the entire cast does a wonderful job keeping the tone of the film! You can check out the full credits here!
EMPATHY, INC will be released by Dark Star Pictures in theatres on 9/13/19 and then will hit VOD on 9/24! Make sure to check it out! I'm definitely glad I did! That's it for now but as always, comment below and tell me what you think! Until next time, keep on geekin' on my friends!
Joshua "Prometheus" Scafidi