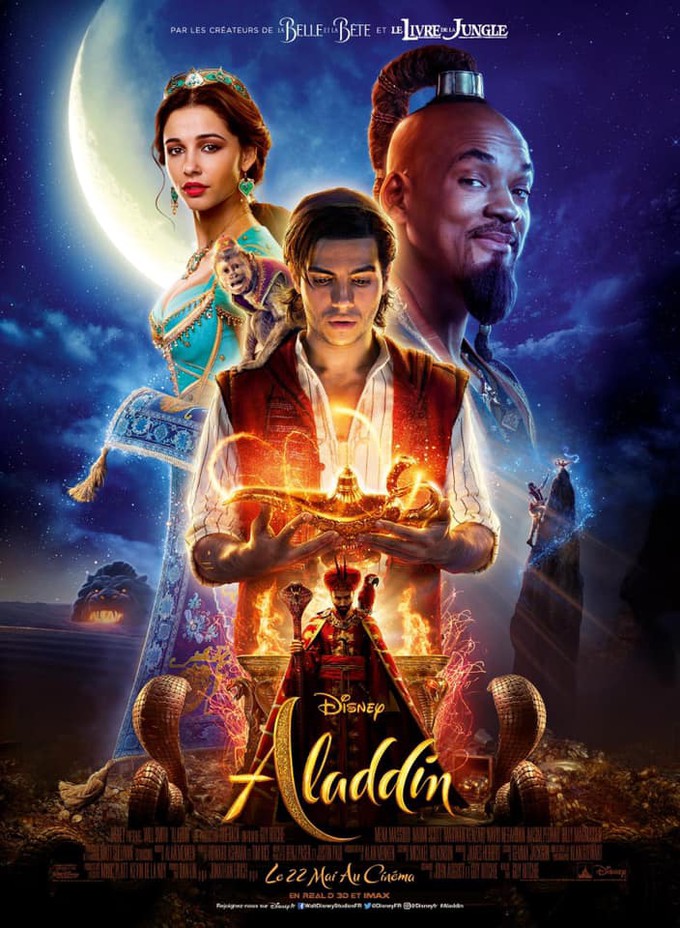 Hola Dannie aqui,
The folks at Disney released a clip from the upcoming live-action reboot of "Aladdin" showing us a glimpse of the musical segment "Prince Ali."
And, well... here it is.
Director Guy Ritchie ("Lock, Stock, And Two Smoking Barrels," "Snatch," and "Revolver") has taken the helm on this live-action reinterpretation of Disney's 1992 family hit that starred the epic voice talent of Robin Williams. Will Smith is tackling the role of the genie, and I have to say I am worried. I have a screening early next week, and although I am sure it will be visually enthralling I have major trepidations when it comes to Smith's ability to follow up a talent like Williams. I have to say the above clip was as delightful as nails on a chalkboard, however, I will do my best to go into Guy Ritchie's "Aladdin" with an open heart and mind, god's and goddesses help me.
Guy Ritchie's "Aladdin" is set to soar into theaters on May 24th. How many of you are looking forward to seeing this one?
Stay Strong, Live Good, Love Movies!
Dannie Helen L. Knowles aka Pekosa Peligrosa