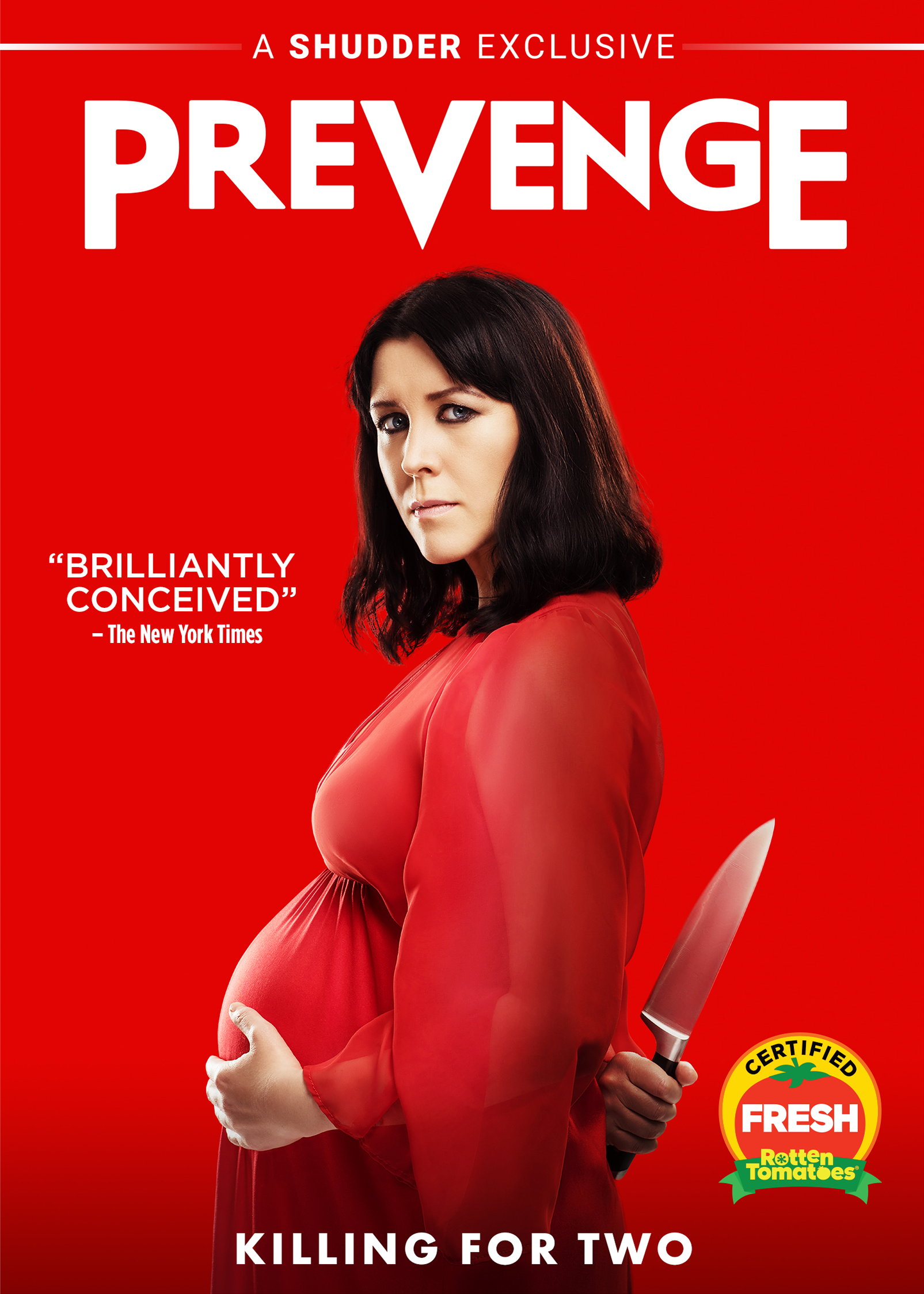 On 8/18 RLJE Films is releasing horror/comedy PREVENGE on Digital HD, DVD, and Blu-ray.
In PREVENGE, "
Ruth's misanthropic unborn baby speaks to her from the womb, coaching her to lure and ultimately kill her unsuspecting victims. Struggling with her conscience, loneliness, and a strange strain of prepartum madness, Ruth must ultimately choose between redemption and destruction at the moment of motherhood."
Making an auteur turn as writer, director, and star, Alice Lowe (SIGHTSEERS, HOT FUZZ) leads Gemma Whelan ("Game of Thrones"), Kate Dickie ("Game of Thrones"), and Jo Hartley (EDDIE THE EAGLE) in the pitch-black comedy.
AICN is giving away PREVENGE on Blu-ray to 3 lucky winners! If you'd like to take a stab at winning, email me at annetteaicn@gmail.com with the subject line PREVENGE IS A DISH BEST SERVED COLD. Please include your mailing address in the email (U.S. residents only). Winners will be chosen by 8/12 at noon. Good luck!
Cheers,
Rebeca Elliott
aka Annette Kellerman