Freddy-With three Blu-ray's to give away of THE POSTCARD KILLINGS, via AMC Networks and RLJE Films.
THE POSTCARD KILLINGS is based off the NY Times best-selling novel THE POST CARD KILLERS, written by James Patterson and Liza Marklund.
The story follows Jacob Kanon (Jeffrey Dean Morgan) and his wife Valerie (Famke Janssen) after their daughter and son in law go on their Honeymoon in London and end up getting brutally murdered. Jacob, a NY detective, heads to Europe to investigate. Finding a pattern involving, you guessed it, postcards. Will he catch the murderer before he kills again? Nope. But maybe before he kills again, after that!
Here's the trailer:
I will watch anything with Neegan in it, even if it's not costarring Lucille. This looks like a pretty by the numbers international murder mystery. I'm unfamiliar with the novel but have read James Patterson before and find him serviceable, if not overly exciting.
Anyone out there read this book? Do I need to check it out?
So how do you win one of the three Blu-ray's we have to give away?
E-mail me at freddybeans@gmail.com with your favorite murder mystery. I'll accept books or movies with your responses. Which murder mystery kept you guessing until the end or kept you on the edge of your seat and you find yourself revisiting it?
Make sure you explain why it's your favorite. I get a hefty response to these contests and short answers rarely beat out the well thought out responses. I'll respond to the winners this time next week and send you your winnings!
THE POSTCARD KILLINGS is available on DVD and Blu-ray on May 19th!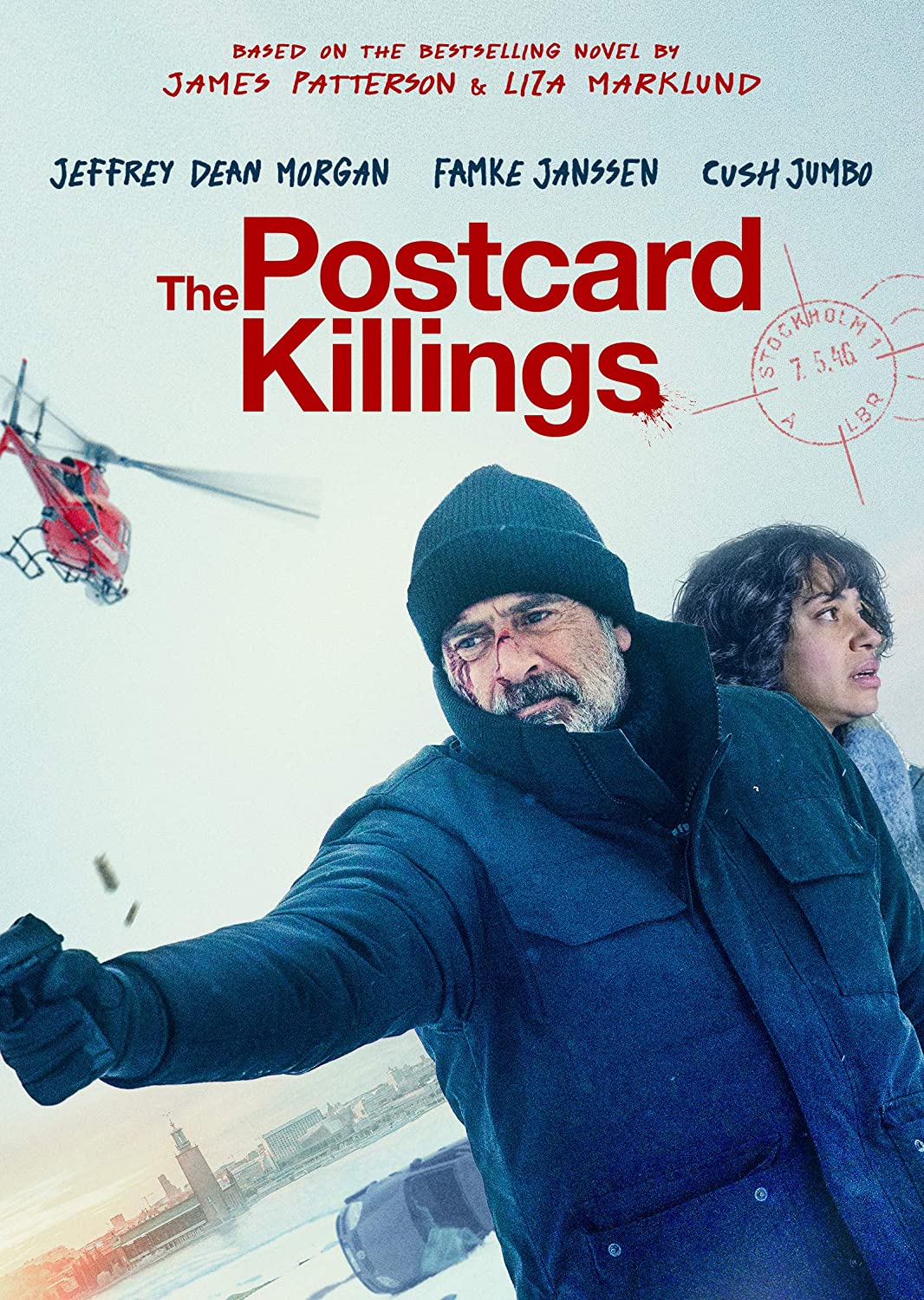 Stay safe everyone!
Freddy Beans (AKA: Ken Lewis)
www.freddybeans.com