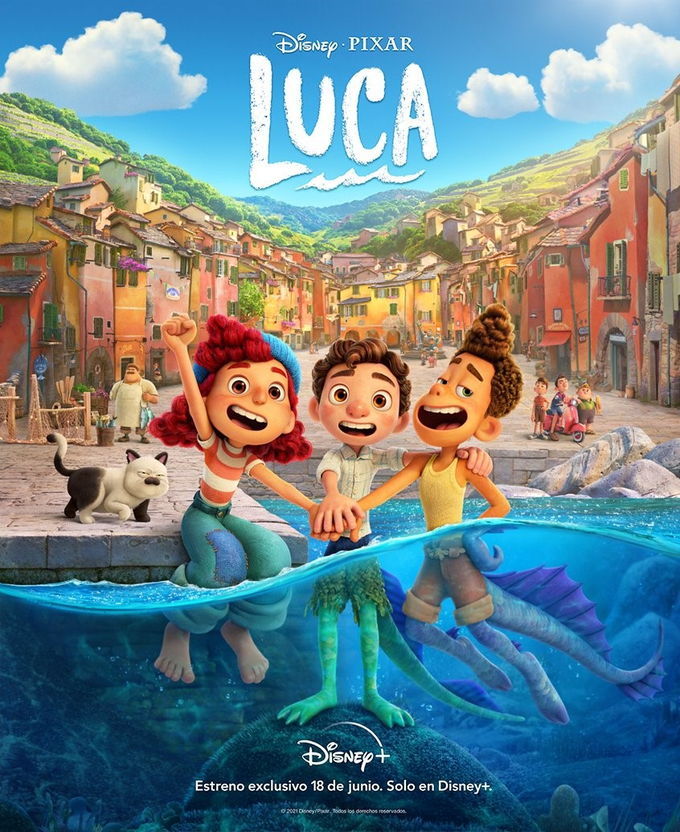 Hey folks, Harry here... PIXAR rightfully collected their Best Animated Film Oscar for the absolutely brilliant SOUL by exceptionally brilliant Pete Docter. Today, they've released the following trailer for their Fish-Boy out of Water story. He's really more of a Creature From The Black Lagoon MerBoy sort... but at least from the looks of the trailer, well MerBoys. We know that Maya Rudolph and Jim Gaffigan play the MerParents of "Luca" and he wants to have surface world adventures, which he conveniently becomes a Human boy when on dry land. If only we all became Merpeeps when we hit the water and could have undersea adventures! Here, check out the trailer:
Doesn't that hit the spot? Yeah, not really for me either. I think we'll probably end up loving it, because the director is Enrico Casarosa who made that beautiful Pixar short, LA LUNA about a boy, his father and grandfather... who go out in their fishing boat for a whimsical bit of LUNAcy that was utterly delightful, here it is...
The writing chores on LUCA fell to Jesse Andrews of ME AND EARL AND THE DYING GIRL fame and Mike Jones of SOUL. Plus the team at PIXAR is pretty much invincible to failure just in the manner in which they craft their stories. We may have degrees of HOW MUCH we love a PIXAR film, but we love them all...
LUCA will be splish-splashing about our theaters and DISNEY+ screens this hotter than heck summer on JUNE 18th, 2021
Keep it cool,
Harry