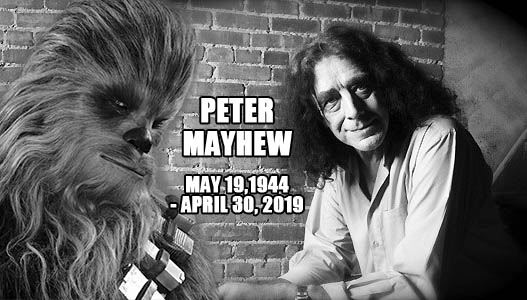 This is the kind of story you never want to write. We just learned that Peter Mayhew, Chewbacca actor, has passed away at age 74. Peter passed on April 30th 2019. He was at his home in North Texas, surrounded by family and friends.
From his official Facebook page announcement:
"He is survived by his wife Angie and three children. His kindness, generosity and care will live on in the Peter Mayhew Foundation with Angie taking the helm as his voice.
There will be a memorial service for friends and family held on June 29th and in early December in Los Angeles there will be a memorial for fans set up with his family in attendance, personal effects, and collection at EmpireConLA.
For additional information, information on the memorials or to offer condolences email ryan@ReelAppearances.com
Rather than gifts and flowers the family asks that you consider donating to the foundation so that they can continue his efforts to help the community. You can donate at http://petermayhewfoundation.org/make-a-donation.php"
A long time ago, in a galaxy far, far away...

...We walked into the Mos Eisley Cantina with Luke and Obi-Wan, looking for a ship... and met a character who would, over the course of the next four decades, work his way into our hearts and social consciousness in ways we could not imagine. We've cheered for him during battles, laughed at his smug response to Han's, "That's because droids don't pull somebody's arms out of their sockets when they lose. Wookiees are known to do that." We've cried and mourned with him when he thought he'd lost Han on Hoth, then when he actually did, later, on Starkiller. He's been the go-to reference for loyalty, friendship, strength, and people of intimidating stature, he's been the subject of songs, countless film and TV references, and we've all wanted our own Chewie at some point.
Above all, he's been our friend. He's always been our friend. I saw Star Wars when it was released in 1977, when I was just under four years old. I've loved this galaxy far, far away for literally my whole life, and Chewie, as with most kids (and adults) was a huge part of that love. This has struck me harder than I expected, and I'm crying, even as I type this. I know I'm not alone, though. I don't know ANYONE who doesn't love Chewie.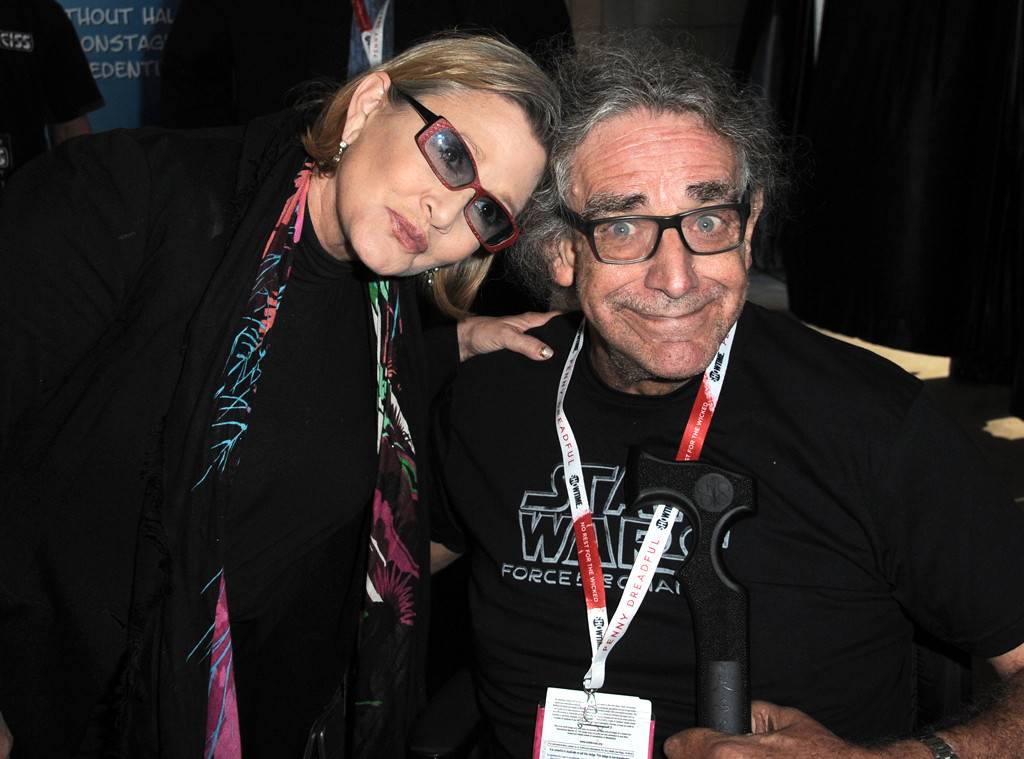 Peter Mayhew with Carrie Fisher
A HUGE part of the character's success was the brilliant physical acting of Peter Mayhew. His head nods and tilts, the hunched, heavy-shouldered run, the way his head sank against the ladder in Echo Base when the shield doors closed... all Peter.I'd met him a few times at conventions, and when he was healthy, he was vibrant and friendly. HE was beloved by fans all over the world, and he will always be in our hearts as the best copilot and friend we could have ever dreamed of... and we always did. Always.
On behalf of myself, the AICN staff, and fans all over the world, we bid you farewell, Peter Mayhew. Thank you for the wonderful gift you gave us in Chewbacca. We will always cherish it.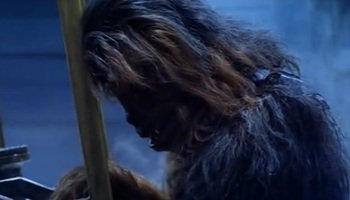 This is all of us right now.
May the Force be with you. Always.


Benny No-Good