Hey, friends. Barbarella here. Life can get crazy and stressful, and just when things are feeling rough, sometimes I get an opportunity to do something so awesome, it makes the world seem brighter. This week that light came in the form of Paget Brewster. You may know her as Emily Prentiss on "Criminal Minds," or perhaps you recognize her portrayal of Frankie Dart as the best thing about "Community," or maybe you've been enjoying her voiceover work, but did you know she also plays a therapist in the independent LBGTQ+ Horror HYPOCHONDRIAC, coming to theaters Friday, July 29? I had the opportunity to chat and laugh with her for a bit as we discussed a variety of topics, including her involvement with the movie and the hazards of googling certain things. Check it out.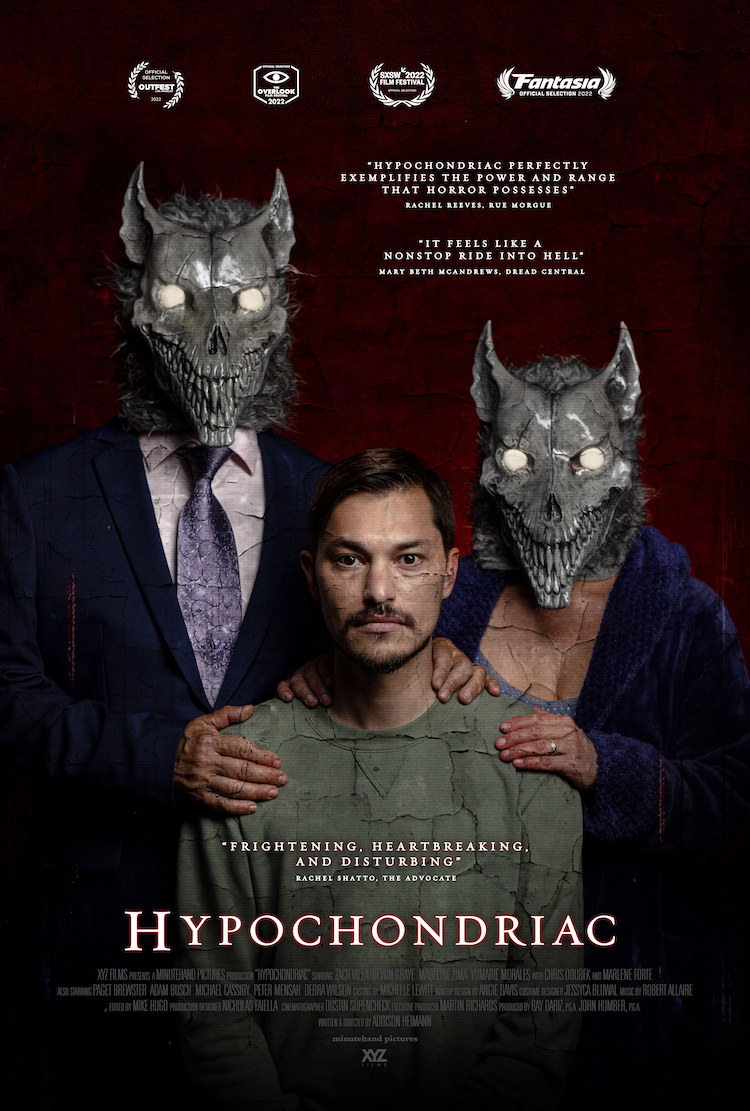 How did this project come to you and what attracted you to it?
"Well, I shot a movie with Bay Dariz, who's a producer of HYPOCHONDRIAC, that he produced years ago called Welcome To Happiness. We talk here and there; we email and text and stuff, and kind of in the middle of the pandemic, he sent an email saying, "Hey, how's your pandemic going? I want you to play Dr. Sampson. Here's the script. It's an indie film. It's a first-time director, and he wrote the script, and there's no money, but we want you to play this character." And I thought, "Oh, no way. I'm not going out there. Forget it."
"I like Bay, so I started reading it, and a couple pages in, I was like, "Oh God, it's really good." And I went back to look at his email. Maybe I'm wrong. Maybe they have a great stage. Who's involved? I saw that Zach Villa was cast, and I've been a huge fan of his. I think he's really extraordinary and talented. I went back to the script like, "Oh, maybe the script will go in the crapper, and I can just say, 'Oh no, no, it's not for me." But it just got better and better, and now I'm picturing Zach doing it. And just like, "Oh, this is so good. This is one of the best scripts I've read. Now I have to go do it."
"I have no regrets. I loved it. I didn't get COVID, and as far as I know, nobody on set did. It was very well run, but it turned out, I think, to be even better, even more complex of a movie than what I read in the script. The director who wrote it was just a pleasure to work with and is a really great director and infectious and uplifting. If anyone hears this and has been asked to do a movie with Addison Heimann, do it, because he's awesome."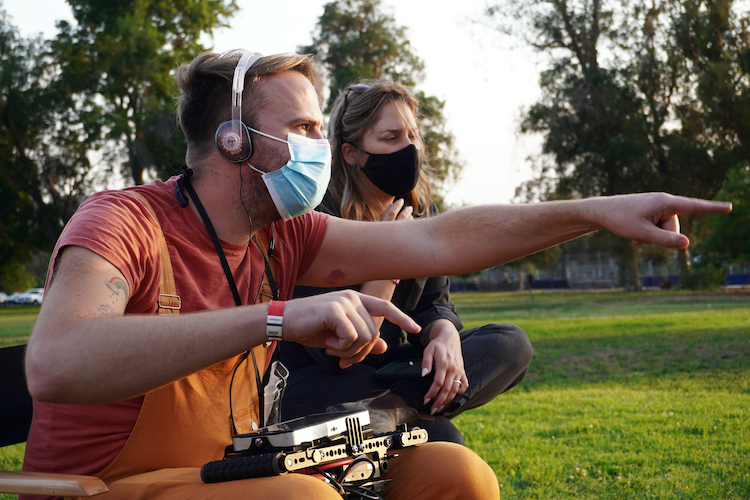 Awesome. If Frankie Dart were hired to consult at the craft boutique where Will works, what kind of advice would she offer?
"Oh, Frankie, Frankie, Frankie. Frankie Dart. Well, she's dealt with worse. She certainly dealt with more frustrating people than Blossom, but I could see Frankie Dart and Blossom going head to head with the, "I think you need to bring a little bit more heart to this operation than your sort of false Instagram work." Hey, have you heard about a "Community" movie? I haven't."
No, not yet.
"Damnit."
There needs to be one though.
"I hope so. That was their plan."
If you were trapped on a desert island and could be trapped with either a medical doctor or a therapist, which would you rather it be and why?
"Probably a medical doctor, because I am more accident prone than I am likely to take someone's thoughtful, professional advice. I think someone who could figure out how to use coconut fibers for stitches. That, I think, would be more helpful for me in the long run. I'm past the point of any therapy help, but I went to therapy for years, and I implement everything he told me all the time. I check in; I take a breath before I get angry."
How did you prepare for the role of Dr. Sampson and how much of your portrayal of her was based off of Addison's input, and how much was your own interpretation?
"Well, Addison and I did talk about it quite a lot, because the script in the movie was based on his actual real-life experience of having a mental breakdown and trying to get help from various people in the medical profession. We talked about her importance to the whole idea, which is another aspect of why Addison is so great, because he doesn't look at it as, "Hey, it's just one scene. You know what you're doing. I'll see you there." This is a guy that really wanted to talk in pre-production about the story and the progression and the journey and the world that was going to be made into a movie.
"I took in everything he said, memorized my lines, just wanted to support Zach, because I think he obviously had the hardest job in the room. Playing a part like that just would be agonizing, and I've never done anything even close to, not only the performance he gave, but the role that he signed on to do. That's a very, very hard way to live for months at a time, and I just wanted to give him space and support him and not blow it for him, because nothing that day was about me. It was about supporting this guy, doing a really hard job that I deeply admire. And he was just so lovely and generous and supportive, and it was a really nice thing to be a part of."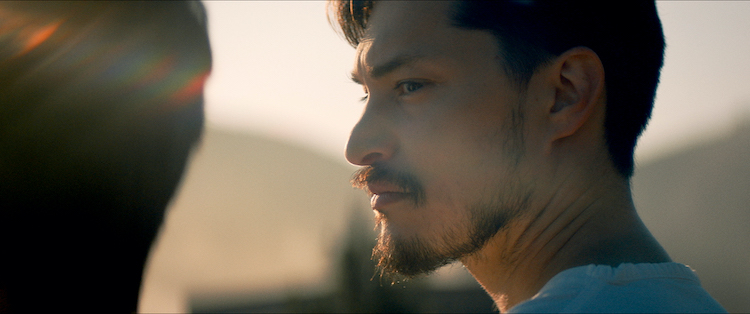 In the movie, Will googles his symptoms to diagnose himself. What's the craziest thing you've googled and why?
"I was using this lash-growth serum that makes eyelashes grow longer. For some reason, now it can't be sold in the state of California, and I don't know why, but after putting it on every night for, I want to say, twelve or thirteen years, suddenly my eyelashes started growing really weird. Some of them were straight. Some of them were curled, and I couldn't get them to look like normal eyelashes. I actually did a couple of self-tape auditions that my agent said, "You need to redo that, and you need to fix your weird eyelashes." I was like, "Okay. I have to stop using this stuff."
"Once I stopped, my eyelashes kind of started falling out. I guess it's almost like if you're like going bald, and you use Propecia, and then you stop, all your hair falls out, supposedly. I don't know if that's an urban legend.
"I was googling, "What is wrong with my eyelashes? What's wrong with my eyelids?" And then all of this terrible stuff was coming up, which is why you're not supposed to ever google anything medical. I think I started seeing photographs of some form of eyelash lice from the 1950s that doesn't even exist anymore. I thought I had… I can't even remember all of the weird stuff. Do I have Legionnaire's disease? I won't do it again. I think I'd rather ask a friend's advice than google anything [like that] ever again."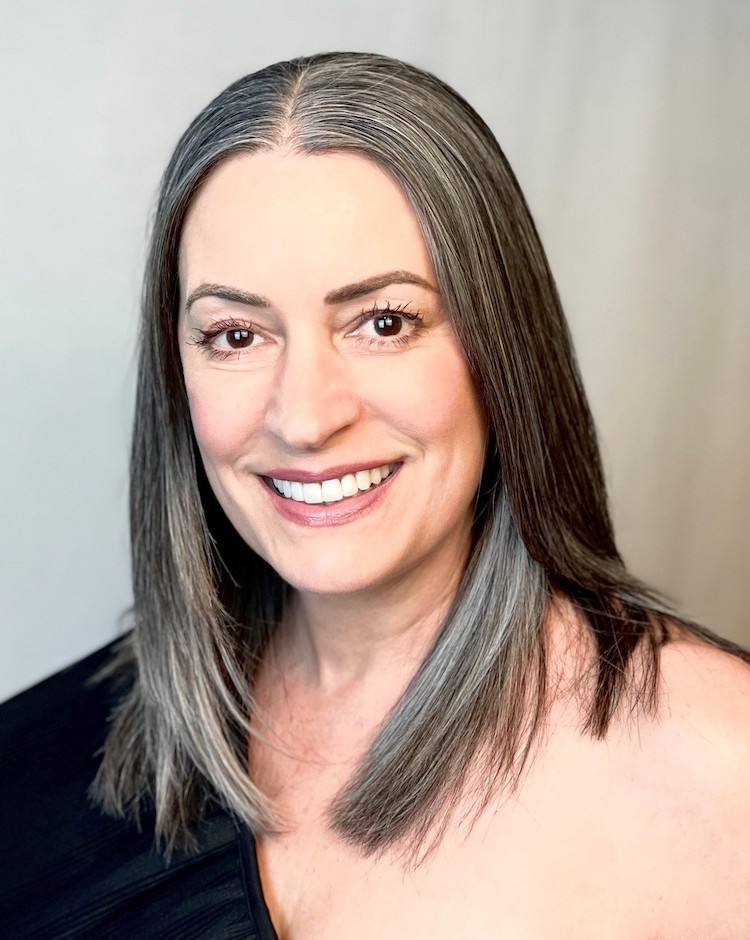 I agree with Paget Brewster on that. There are some things you just don't need to google. You can see her, along with Zach Villa, in HYPOCHONDRIAC, the story of a man's struggle with his mental health that both captures and pokes fun at the various issues with seeking treatment. The film will be availabe in theaters tomorrow and on demand and digital August 4. Check out the trailer.