Freddy-With three DVD/Blu-ray SteelBooks of ONE CUT OF THE DEAD to give away, courtesy of Shudder and RLJE Films.
ONE CUT OF THE DEAD is a low budget, comedy/horror flick, you don't want to miss. I thought it started a little bit slow and seemed by the numbers, then a different perspective was given and I lightened up. The last perspective of everything you just saw but from Director Higurashi's (Takyuki Hamatsu) point of view turns everything on its head and the giggles don't stop. There's heart, gore and the rogue nature of independent filmmaking throughout.
So what do you need to do to win one of these SteelBooks?
Send me your favorite low budget zombie scene along with an explanation of why you love it. Send your submissions to freddybeans@gmail.com
My favorite scene would have to be this one. With an honorable mention to BAD TASTE.
What are yours?
The more creative the better.
I'll end the contest next Friday and send the winners a congratulations and addresses to send your winnings.
ONE CUT OF THE DEAD is available on DVD & DVD-Blu-Ray SteelBook on June 2nd.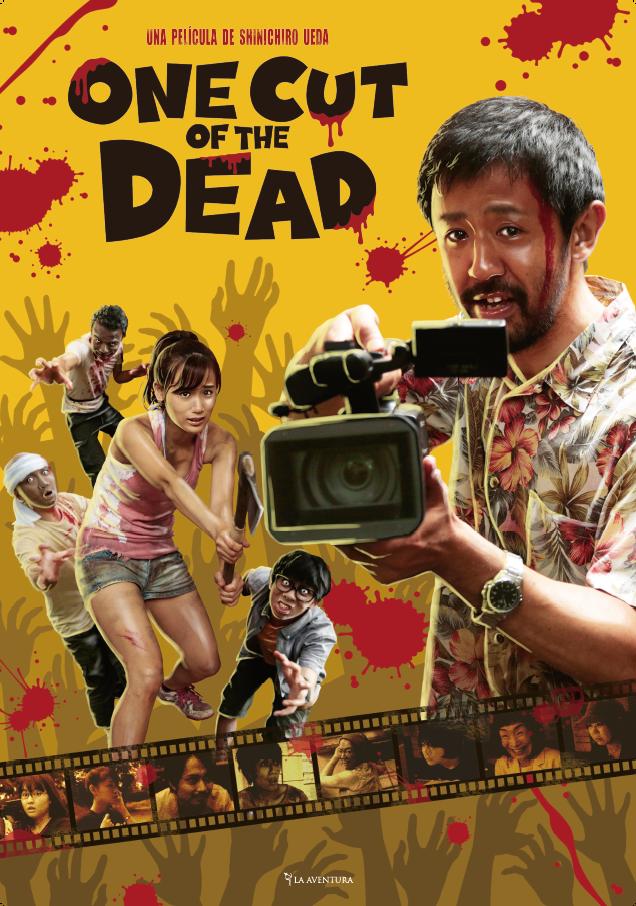 Stay safe out there everyone
Freddy Beans (AKA: Ken Lewis)
www.freddybeans.com