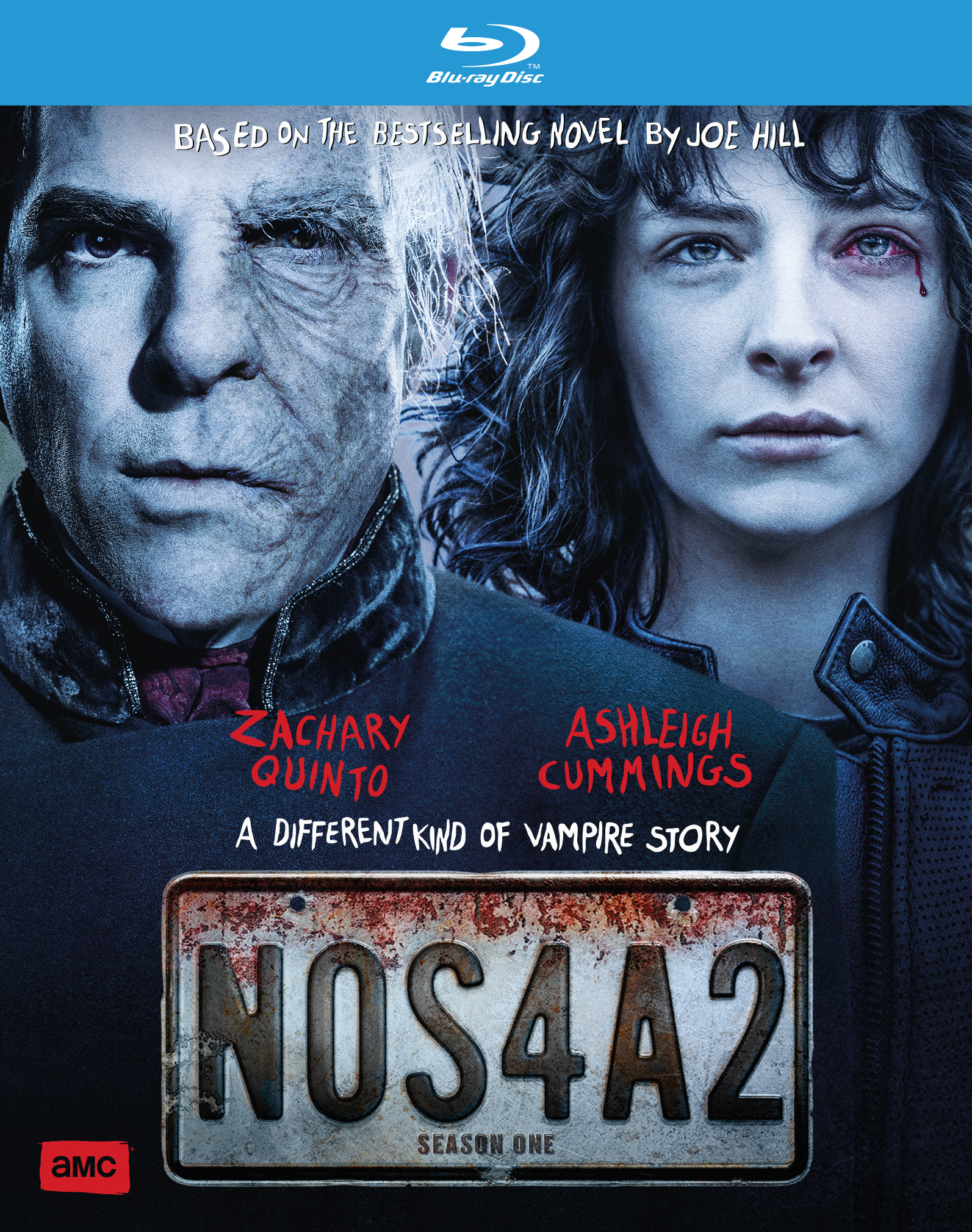 To kick off AMC Network's and RLJ's DVD/Blu-Ray release of NOS4A2: Season One, AICN is giving away Blu-Rays to 5 lucky winners!

For those not familiar with NOS4A2, the show is based on the best-selling novel by Joe Hill. Here's the synopsis:
In NOS4A2, Vic McQueen is a gifted young woman who discovers she has a supernatural ability to find lost things. Charlie Manx is a supernatural villain who feeds off the souls of children and then deposits what remains of them into Christmasland — a twisted place of Manx's imagination where every day is Christmas Day and unhappiness is against the law. Vic strives to defeat Manx and rescue his victims — without losing her mind or falling victim to him herself.
The series stars Ashleigh Cummings ("Miss Fisher's Murder Mysteries"), Zachary Quinto ("American Horror Story"), Ólafur Darri Ólafsson ("True Detective"), and Ebon Moss-Bachrach ("Girls").
If you'd like a chance at winning your very own Blu-Ray of NOS4A2: Season One simply email me at Annetteaicn@gmail.com with the subject line I <3 NOS4A2. Please include your name and address in the body of the email. The first 5 entries to land in my inbox win. Good luck!
Rebecca Elliott
Aka Annette Kellerman