Hey friends, Barbarella here. THE BOY BEHIND THE DOOR is currently available on VOD, Digital HD, DVD and Blu-Ray. In the film, twelve-year-old Bobby and his best friend, Kevin, get abducted on their way home from school. When one sees an opportunity to escape, he instead opts to embark on a rescue mission to try to save his friend.
Written and directed by David Charbonier, the cat-and-mouse thriller stars Ezra Dewey ("Criminal Minds") and Lonnie Chavis ("This is Us", THE WATER MAN). I had the pleasure of speaking with Lonnie recently. Check it out.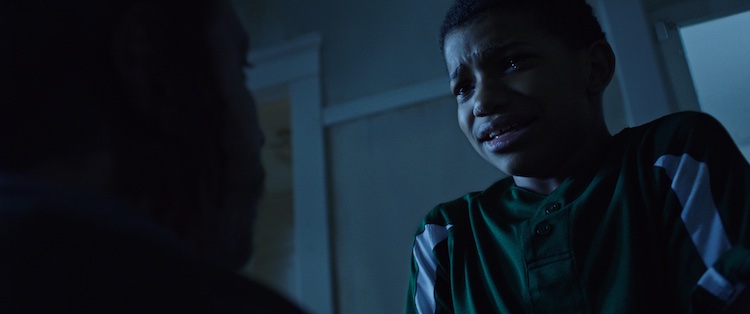 You're a very talented young man, and you've already done some great work in some impressive projects in a couple different genres. This is your first move into horror. What do you like about working in this genre?
"Well, I've always wanted to do a horror, matter of fact, because I'm a horror fan and horror movies are just... They're just interesting to film so yeah. Yeah."
Is horror your favorite genre to watch?
"I don't know about favorite genre, but it's definitely a good genre of mine that I like to watch."
What do you like most about your character, Bobby? And what do you like most about the film, THE BOY BEHIND THE DOOR?
"Bobby is one of the best friends I have ever seen. He had a choice to leave and come back for help, but instead he went inside to save his best friend, knowing they're both going to get hurt. That's amazing. I loved playing Bobby. Being in the mindset of Bobby is amazing. Being in that set, in those clothes, having to scream and kick for your life, it's fun. Honestly, I'd do it again."
What do you find more challenging, the emotionally-demanding or the physically-demanding scenes?
"Definitely physically demanding. The trunk-kicking scene, oh my God, that scene was insane. Because it was an actual trunk, we were actually locked in. They put the seats back so they could put the camera in, but it was a real trunk. We had to actually kick. We had duct tape over our mouths and zip ties on our hands, and it was hot. We were tired; we needed water, but we had to keep redoing the scene because we had to get different shots, different takes. Man, it was hard."
I read that you thwarted a kidnapping attempt when you were a kid. Is that true? And if so, how did that experience affect you while working on this movie?
"Yes ma'am, it was true. I'd say it might've actually helped just a bit because the way that I act. The way I get into the mindset that I get in, when I have to shoot these types of movies, I just pull emotions from pain, loss, or trauma that I've had, so I can use it in the moment and in the now. I definitely say that it helped just a little bit."
I imagine your mom was probably on set for the filming. How did she handle seeing you acting out some of these situations?
"How every mom would handle it. She was crying the whole time. She was not happy."
What kind of conversations did you guys have after a day of shooting?
"Mostly, it was just a lot of "Are you okay's" and a lot of "I love you." I definitely leaned on my mom a lot during this movie. The directors did, too, because they always wanted to make sure that I was comfortable. I always wanted to make sure that everything was okay, so did my mom. It was a group effort."
Would you talk a little bit about your relationship with your co-star, Ezra? Had you met him prior to this?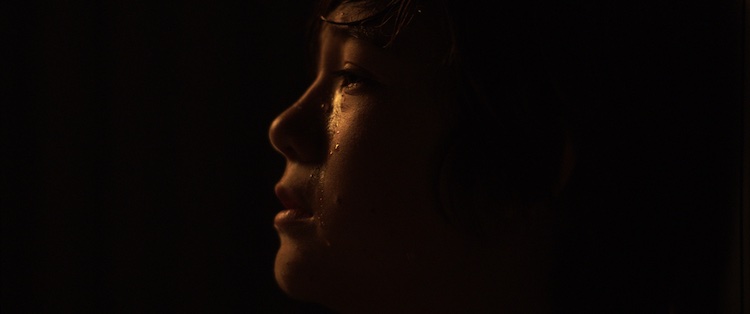 "Yeah, I met him in the audition that I had. I thought I wasn't going to get it, actually, and then they called me back, and I got it, and then they brought different people in the audition for Kevin. I remember when Ezra came in, [he and I] just connected a little bit more than everybody else that came in. We could crack jokes, and then we could snap right into character instantly as soon as it was time to go. We had a lot of fun."
Is it easy for you to just flip from being happy, goofing around and then all of a sudden being serious?
"I don't know how this makes me sound, but yeah, it's pretty easy for me."
You're a natural.
"Thank you."
What would you have done differently from your character, Bobby, if you found yourself in that situation?
"Hey, let me keep it a hundred with you, I might've double thought about going back for my best friend. I might've double thought. But no, I would've gone back for him, because I know that my best friend would do the same for me, and I wish somebody would do that for me if I was Kevin, so I'd do the same."
You're running around all day in this creepy house. After working on this film, did you have nightmares at all?
"No. Not really. No."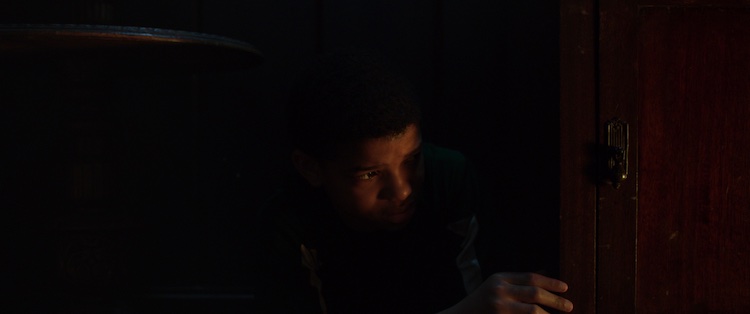 If you had to choose between playing a great villain or playing a great hero, which would you rather play and why?
"Man, I'd say I'd like to be a villain, if I'm being honest. I don't even know. That's a hard question. I feel like I'd be a really good villain. But then again, I'd be a really good hero. Because if I was a hero, I'd know everything that a villain would do, and if I was a villain, I'd know every move the hero would make. I'd be like a Joker, but way better."
Do you think that acting forces you to grow up faster?
"I'm around the adults a lot, so I feel like, maybe, but not really."
What kind of hobbies do you have outside of acting?
"Well, love to watch movies, and I also love to game, video games. I'm getting back into gaming, and it's pretty fun. I have a whole PC setup, so I game a lot."
Yeah, what's your favorite game?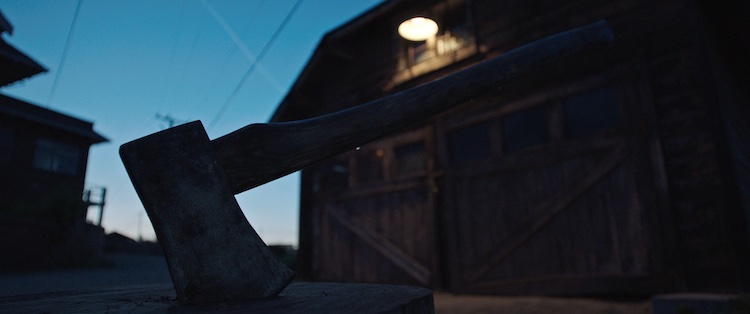 "Let's see. Valorant is my favorite game for now. I make music as a hobby, too."
Oh, wow. Like what?
"I rap from time to time. I tried to sing once; it didn't really go good, so I think I'll stick to rapping."
Should we expect to see you do some rapping in the future?
"Who knows? It's a hobby, but I won't say I'm bad at it. I won't say I'm good at it either, but still."
What kind of movies do you think you're going to be doing going forward? Are you going to be doing more horror or action, musicals, maybe?
"Little bit of everything, to be honest. I like drama. I like comedy, and I like horror. Those are definitely my three favorite genres. But one thing I would love to do is... Well, The Water Man was action and adventure. I'd love to do another action-adventure. I feel like they're really fun."
My last question is, I believe that people learn something from every project that they do. What did you learn from working on THE BOY BEHIND THE DOOR?
"Friendship is important. Family is important. Love is important. And don't take time for granted, I guess. And also, it's a reminder to be safe and just stay to the people that you know."
There you have it, friends. Words of wisdom from THE BOY BEHIND THE DOOR'S Lonnie Chavis. For the record, I would love to say that if I were in a similar situation with my best friend, I would attempt a rescue, but I don't know that I really would. It's not because I don't love my friend, but I truly believe she'd stand a better chance of surviving if I sought help from someone trained to handle the situation. I would just mess up a rescue attempt, and we'd both meet whatever terrible fate awaited.
Would I question that decision and feel guilty for the rest of my life if she didn't make it out? Sure, but I think she'd understand my choice. She knows I'm no hero and doesn't hold that against me. She accepts me for who I am, because she's a true friend. In fact, I would argue our friendship rivals that of Bobby and Kevin's. If you are interested in seeing how your friendships stack up against theirs, THE BOY BEHIND THE DOOR is available now on VOD, Digital HD, DVD and Blu-Ray.
Barbarella out!