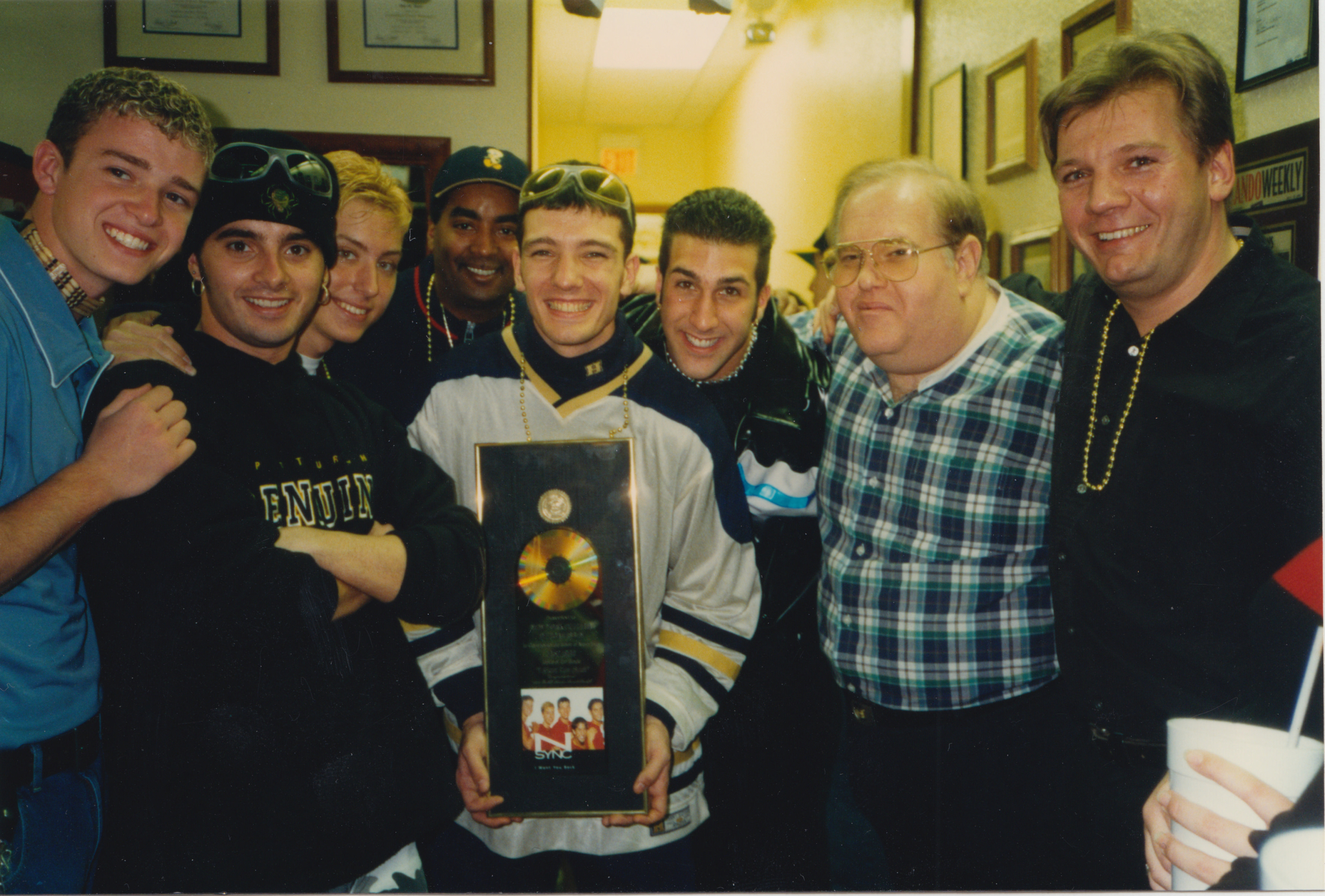 As an unapologetic fan of the boy band phenomenon, I was so super excited to have the opportunity to chat with director Aaron Kunkel and executive producer Lance Bass about their new documentary THE BOY BAND CON: THE LOU PEARLMAN STORY. The film chronicles the pop music mogul's descent into greediness and down right fraud as the ring leader of one of the country's biggest Ponzi schemes ever. I hope you enjoy my chat with the filmmakers as we go over the story and how they conveyed the craziness in their documentary.
Annette Kellerman:
It's great to meet you guys. Thank you for taking time to talk about this crazy story. Of course, everyone has to know, but how did this all come together? How did the film ... Lance, was it you're very personal connection to it, or ... How did it all crystallize?
Lance Bass:
Well, it's a story I've always wanted to tell cause I, as being someone that lived it, knew how fascinating this character was, and most people didn't know the full story. They knew the music side of it, but there's such a much bigger story to Lou Pearlman. So, I knew I wanted to tell a story... but after I got closure with Lou. I didn't know he was gonna pass away last summer. I was thinking at some point Lou would apologize or take responsibility, and then I would be like, "Okay let's do a movie on you then, and have you speak your peace on everyone."
Bass:
That obviously is not the film that we ended up making. And so these guys started development a couple years ago, with Matt [Ducey] here, and Aaron, and Pilgrim. And, they called me once YouTube came on board and said, "Okay, would you like to help us produce this?" I loved the idea. This is exactly who I wanted to work with and tell the story, but I knew the casting was gonna be the difficult part of it.
Kellerman:
That's one of my questions for sure. Were people reluctant to kinda rehash all of this? Can you elaborate on that and how you reached out to people, and were able to get them to sit down and share their experiences?
Aaron Kunkel:
Yeah, especially with a story like this, there's a lot of reluctance in wanting to go back and re-live difficult parts of your life. Firstly, it makes you really grateful for everyone who said yes, because it's a lot to ask, and it's a lot of trust that people have to put into you that you're gonna tell the story the right way, and represent them the right way. I think a lot of that trust came from Lance. Everybody knew him ... Lance being on board with this and Lance wanting to tell this the right way, and tell the real story for the first time I think was what inspired so many of these band members and so many people involved with this story to actually want to come on board and tell the truth for the first time. And tell their side of the story for the first time. That's something you can't discount. That's exactly what you need in a documentary. You just need trust. You need everybody to trust that you're going to tell the right story, and tell it the right way. That's why we're really fortunate that he's one of the most genuine and wonderful people in the world. Everybody knew that he was going to do it the right way.
Bass:
Every story that's been told on Lou Pearlman has been very dark and salacious. It's all been sex, drugs, and rock'n'roll. It was much bigger than that, so we wanted to make sure that we had as unbiased of a film as we could. Just tell the real story. We had a lot of opposition. There's one big publicist that was Lou's right-hand man, that has been trying to stop this from the day we started, calling everyone in like, "Don't do Lance's doc. If you do Lance's doc, he's gonna make this horrible film."
In the meantime, he's been trying to put together a documentary as a hit piece.
Kunkel:
We were trying to literally do the opposite, which was make a story that actually told the real story for the first time. There are a lot of people that weren't just apprehensive because they didn't want to re-live all this, but they were apprehensive because the people who actually lived this story saw Lou as a three-dimensional person. Not as a monster, like a lot of things have depicted him as. For instance, Johnny Wright, Backstreet and 'N Sync's manager said no initially. He didn't want to be a part of it.
Kunkel:
But once Lance brought him in to watch our rough cut, he was just like, "No, this is how the story should have been told. I would love to be a part of this."
Kellerman:
He ended up executive producing, right?
Kunkel:
We scrambled really fast.
Bass:
He helped us with the music.
Kunkel:
Yeah, he helped us a lot with the music too because that was another issue.
Kellerman:
Yeah, that was gonna be one of my questions. How do you dance around that?
Kunkel:
The music writers were worried. They were worried also because number one, obviously, I'm sure they didn't necessarily wanna be a part of a very salacious doc, but also they had a good working relationship with Lou.
Bass:
The writers never got screwed. They made a ton of money!
Kunkel:
They had a good relationship with him, and didn't really have any desire to be part of a hit piece. This is where Johnny was awesome. It was a lot of getting it in front of them, and being like, "No, please just watch what we actually did." And then they saw it and they were like, "Yeah we sign off on all of it. You guys did it the right way."
Bass:
There's still a couple of Backstreet songs I wish we coulda used.
Kellerman:
Maybe with the extended cut.
Kellerman: Are there any stories that you decided not to include? I imagine there is a ton of material there. Is there anything specifically you can talk about, or is that not something you wanna bring up? Or just thematically didn't work, as far as the story goes?
Bass:
There's a lot of things we didn't wanna use because we didn't know a hundred percent of the facts. We didn't want to have a conspiracy theory about anything. When we talk about the pedophilia type thing, we have no facts, and so we let Aaron Carter tell his story, and that's how we touched on it. Everyone heard the rumors, well here's from the horse's mouth. This is what he says happened.
Kunkel:
There were a lot of things that got streamlined just because we didn't wanna rumor-monger. We didn't want to be the kind of doc that is just presenting everything that has been heard, ever, and potentially presenting that as fact. We wanted to make sure things were as corroborated as possible, and as journalistic as possible, to tell this story the way that all these guys have been wanting to tell it all these years.
Kellerman:
How did you get together all of the archival stuff? There must be a ton of archival stuff. Was that some of your personal stuff Lance, or did you have to source it out to people that were around during the early days?
Kunkel:
It was a lot of both, like Lance and his mom brought us a lot of great stuff. A lot of it was just finding old footage of the guys from YouTube or anywhere we could find it. But then also, a lot of Lou's personal stuff back from when he was a child, came from Alan, his childhood best friend that just had a lot of stuff from when Alan and he were working together. Alan, a ton of the time, had a camera with him, and was filming things, which was a filmmaker's dream.
Bass:
He was definitely one of my favorite subjects in the film.
Kunkel:
And the fact that it was ultimately disappointing that we couldn't have Lou as a part of the story to tell his part of the story...
Kellerman:
Right, the counterpoint.
Kunkel:
Cause he'd passed away, but that's why it was just another incredibly fortunate thing for the film that Alan was someone who happened to record every phone call he had ever had, so we were interviewing him and he was like, "Would you like all these phone calls I had with Lou when he was calling me from prison?"
Bass:
That's so important because Lou always put on this façade. He was papa Lou, so he was just your family, you loved him. You trust him so much, and then you're hearing those phone conversations. You hear the real Lou. You hear that kinda evil side coming out like, oh okay, you're true colors are showing now.
Kellerman:
Not only that, but he sort of provided the evidence that his nefariousness...is that the word?
Kunkel:
Nefariousness!
Kellerman:
There you go. This was something that was ongoing from early in his entrepreneur world, so that I guess was really valuable to have Alan and his perspective.
Kunkel:
It was a wonderful gift that we got from the universe that we had all that. It allowed us to actually literally and figuratively have his voice in the documentary
Kellerman:
Creatively speaking, you have this treasure trove of all this archival stuff, but you also chose to film the screaming girls and the dancing guys from behind, and the shadowy Lou character. Can you talk about wanting to include that?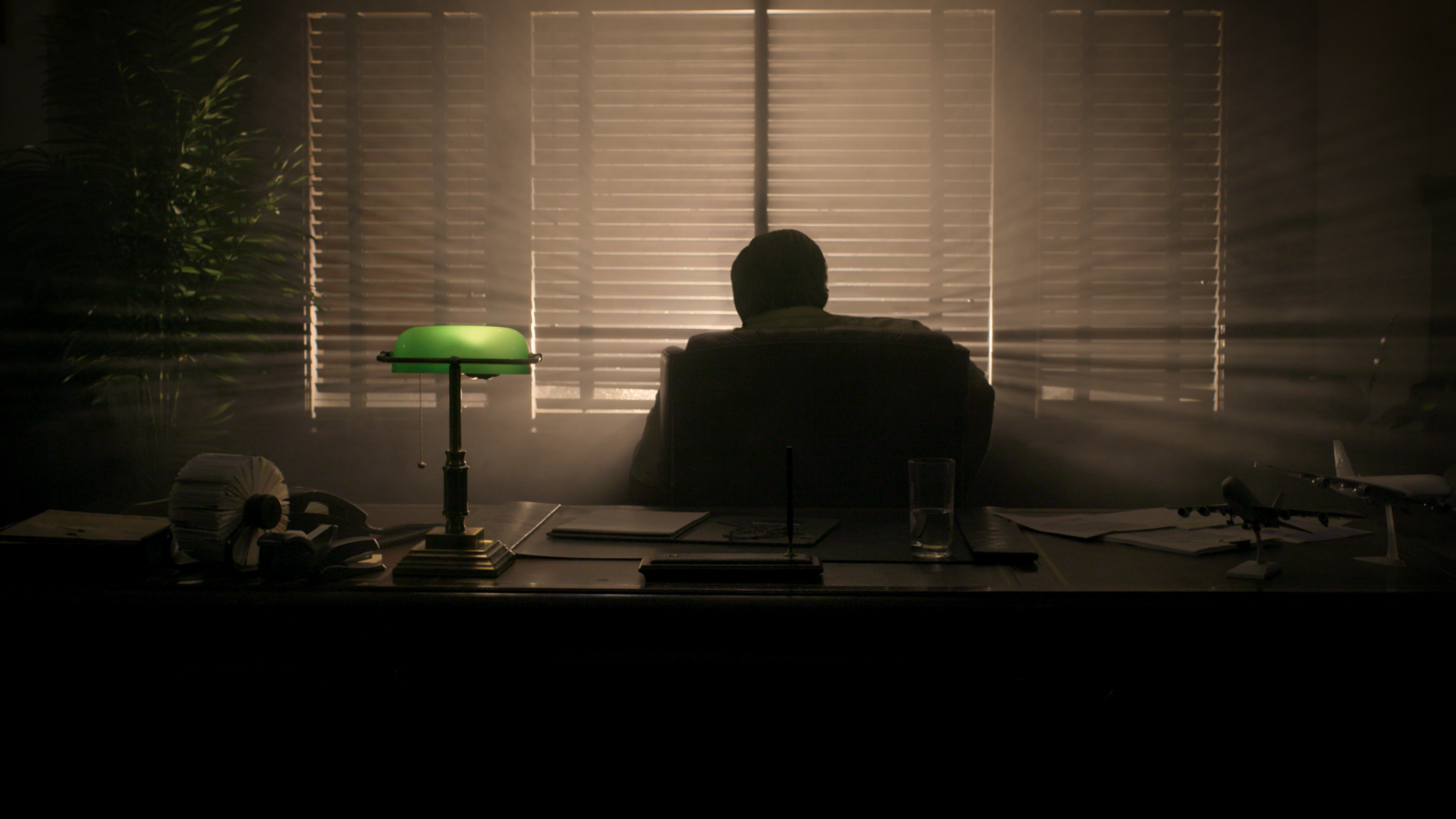 Kunkel:
Yeah, we wanted something ... There's a couple reasons. One, we wanted a really beautiful B-roll, and shooting that kinda stuff was just great at bringing the atmospheric and feel of those situations into it. Sometimes, when these guys were getting started, there weren't the best cameras in the world that were filming them. So, going back I'm just like, it's not like a movie from the 80s or before where it's just like "Oh we got all this awesome archival footage, and it's all film and 8 millimeter or 16 millimeter. It was just the advent of digital technology. So obviously there's a lot of that in the doc too, but we wanted something to really bring that feel from all of that. Early on, we had a really great note from one of our executive producers, Sarba, who said, "It would be awesome, especially since there's so little footage of Lou, to find some physical representation of him in the movie." Ultimately, that's why we decided on him at his desk in his office because it's perfect. It's where the guys would come visit him, and have their meetings.
Bass:
That was him! Behind his desk in his office.
Kunkel:
It's where he would be doing his business deals. It's where even some of the financial investors came and met with him to be convinced to invest. So many parts of it came from that, and ultimately he was a business man in all of this, so we thought it was the perfect representation of him.
Bass:
And to me, I love this doc. I've produced a lot of films and this is art to me. The way that they shot this is just so beautiful, and they're so proud of it. Anyone can tell the story, interview people, great. But, this is a piece of art.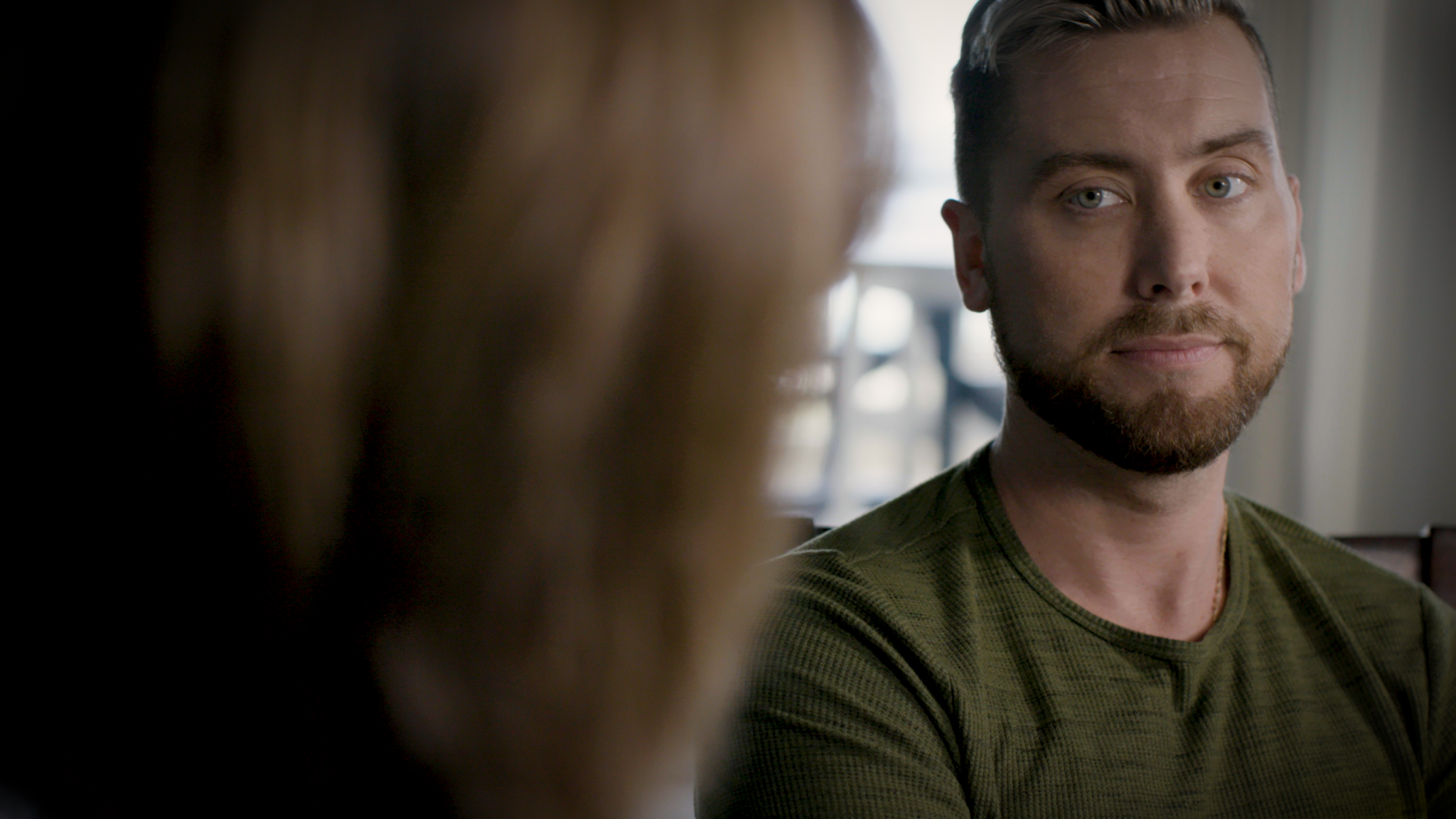 Kellerman:
Yeah, it looks really nice. One of the other choices that I liked, and I don't know if this was your idea, or your [to Bass] idea, is you clearly have the interviews with individuals, but then some of my favorite stuff was just you and your mom rehashing it. I bet that went on and on.
Bass:
We actually picked that up at the very end. I was on vacation in Florida then. He shot us in our condo.
Kunkel:
It was your parents' anniversary that we crashed?
Bass:
Yeah.
Kellerman:
It's just so personal too cause you're like-
Bass:
I thought it was so important because it is. It's a different conversation when you're just talking ... My mom's over there. Hey mom. [we all wave at Bass' mom]
You get the real, authentic-
Kellerman:
You're bouncing off of one another and just like, "Can you believe"-
Bass:
The other thing we did, we did a sit down with me and AJ McLean on the couch, and we just started hashing things out, and started telling like, "Wait, did Lou tell you this?" We didn't put that in. It just didn't fit in the film, but there was some really great stuff.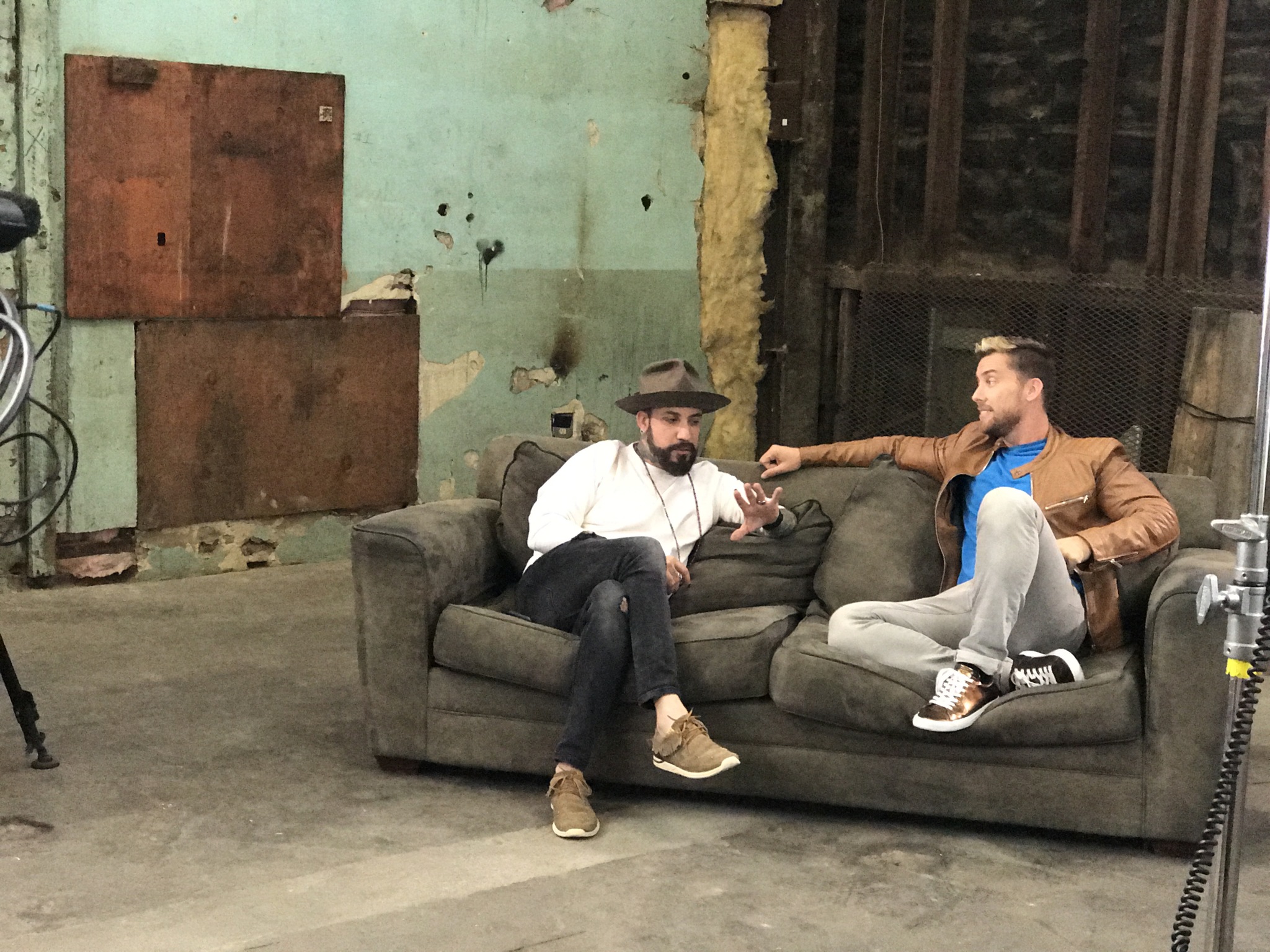 Kunkel:
Bonus scenes.
Kellerman:
Bonus scenes for sure!
Kunkel:
This is obviously a story with huge, epic proportions of all the bands and everything that was happening, but ultimately it's also a very intimate and personal story of the way that these people's lives were affected by all this. That's why Lance and his mom were so awesome because they brought that intimacy to everything that was happening. Not just because she's in the room, but Diane's one of the most wonderful people in the world so we just wanted more of her.
Kellerman:
Were there any ... like for Johnny Wright, somebody who's a veteran in the business of boy bands... It wasn't touched on in the film, but in hindsight, were there red flags for him? Did he ever elaborate on that at all?
Bass:
No, he never elaborated on it, but I'm sure he ... He's never really had a conversation with me about any kind of red flags, but if it's anything like the red flags that were thrown at us from our president of our label. He was the nicest guy, and I remember when we were in Vegas and he had the craziest look on his face, like he was just so disappointed about Lou. He finally admitted, he was like, "You have no idea how much money we have to pay him for y'all to get a penny." He goes, "We're going bankrupt for how much we have to pay him just so that he gives y'all scraps." It was just ... it was killing him. Then I'm like, "Oh, there is something wrong. That's crazy, that the president of our label is very concerned about Lou."
Kellerman:
There's recently the Fyre Festival doc, which is sort of another story of this master manipulator.
Bass:
Just lies, lies, lies.
Kellerman:
Yeah. I just found these crazy parallels, and I just thought, "Oh yeah, this documentary's gonna ... Already it has an audience, but then there's this newfound interest in these sociopaths who can just rip people off-
Bass:
It is perfect timing. We had no clue that all these music docs would be coming out this year, and it's great. I'm so happy that people will get to see all of those because I hope it helps someone not fall into any of those traps. If it can teach any kinda lesson to anyone, then it's worth it. Hopefully people will take this cautionary tale and make sure it doesn't happen to them.
Kunkel:
It's one of our favorite themes of the movie, it's just the unpacking of truth and lies, and what makes you believe a lie, and whether that's confirmation bias or your feedback loops, or whatever. It's something we all fall victim to every time you go on Twitter, everybody falls victim to it. I think it's such an appropriate story, and important story for these times even though it happened a while ago. How do people get manipulated, so hopefully we can all learn from that, and make sure it's not happening to us in our own lives.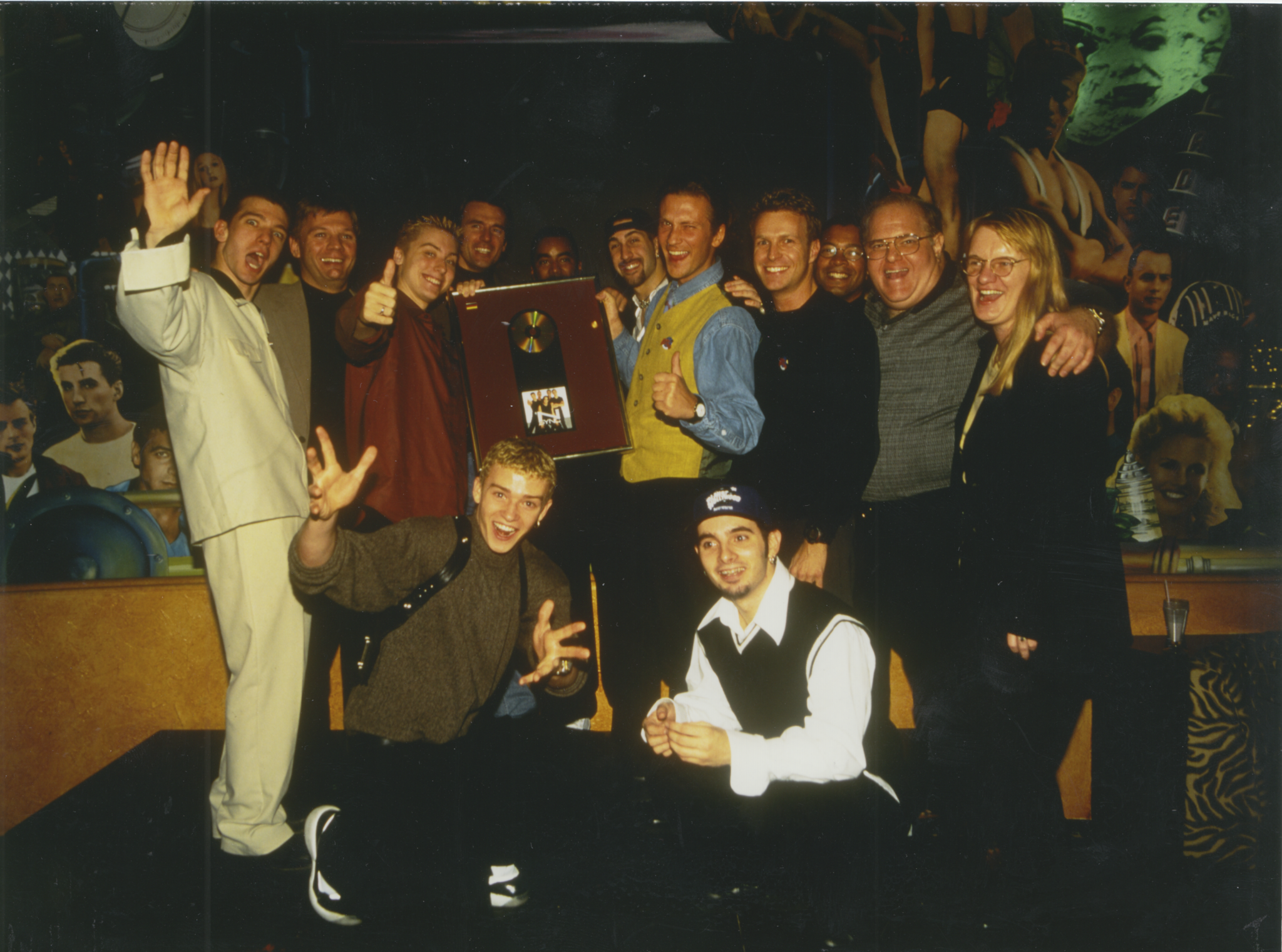 Kellerman:
It was probably important for you Lance, personally, to clear your name for all these investors that basically lost their life savings. You were the poster children for what a great investment it was...
Bass:
We were the carrot that they were dangling in front of people, saying, "Look at the success of these guys. I can bring you this success." It's sad that we were used in that way.
Kellerman:
Yeah, but it's great to kinda redeem yourself in this way. It's not exactly a hit piece, but there's not a lot of redeeming qualities.
Bass:
There really isn't. We're happy that we gave a platform for them to speak their peace.
Kellerman:
Were there any kind of reparations made to the people who got ripped off in his scheme?
Kunkel:
I believe that ultimately, he stole around $500 million and they recovered around $37 million. The thing that was really unfortunate was a lot of the money he stole also came from banks. Because the banks had the most invested, they were one of the first ones to get reimbursed. So ultimately, I think it was pennies on the dollar that anybody got back, if they got any.
Bass:
The sequel is finding where the money is hidden.
Kellerman:
Yes! That's what I was gonna ask. I'm like, "You know it's out there. You know it's out there, and you want it to go back to these people who believed him." Really quickly, talk about the decision over the end credits to have everyone reading his quotes, and where did you get those quotes?
Kunkel:
Those were quotes from his life, from various times. Whether from his books or whatever that he had said, and again it was a reflection back on having people within his life read back his own words and just react to it. That was literally what we did. We just always had quotes ready, and we were like, "Just read this, and react on camera to it." And every time it was very similar to what AJ said. I don't know if I can swear here, but he was just like, "That's bullshit." It's so many times that Lou would just twist the truth or he'd just talk and talk and talk, and eventually you forgot what question you had asked. Stuff like that. That is also very present to today's day and age. We just wanted to allow everybody one last time to reflect on that. It's nice that AJ's bullshit line allows us to end on at least a little laugh, as opposed to the really sad stuff that the rest of the movie is.
Bass:
The ending of the film, every time I watch it, I tear up. You get these goosebumps, and it's just so emotional. We needed that little, "Okay." That little laugh at the end-
Kellerman:
Just a little topper to not leave everyone so down and out.
Bass:
At the end of the day, you do have to laugh at it. Life is crazy, and you can't drive yourself crazy with the mistakes that you made or how someone treated you. You learn from it. Thank goodness that you can go forward.
Kellerman:
Yeah, cause there's ultimately, very little resolution that's gonna come from it. It just is what it is.
Kunkel:
The resolution is hopefully just that anybody who watches can learn from it, both on the entertainment side-
Bass:
Because it's still happening.
Kunkel:
Make sure you get an entertainment lawyer to look at your-
Bass:
I'm sure the K-pop factory ... they're not having any good deals coming out of that-
Kellerman:
Yeah, probably so. I believe it. Well, I probably need to wrap it up, I guess.
Publicist:
You've got a few more minutes.
Kellerman:
I do?
Publicist:
You got here early, girl. You're on it.
Kellerman:
You kinda went into it, but Trans Con, Lou's umbrella company,
had all those subsidiaries like TCBY and Chippendale's. What happened to those entities?
Kunkel:
I think he lost a lot of them before he went to prison. We know a lot of it went to the state, and then was sold off in order to try to help get reparations for everybody who lost money. I don't know if TCBY in particular was still in the equation at that point. Or Chippendale's.
Bass:
He had one franchise.
Kunkel:
Yeah, that's correct.
Bass:
This is one of the first lies he ever told me. I'd go, TCBY.
I'm like, "Well, I love TCBY. This is great. I didn't know that was yours."
Bass:
"Yeah, Trans Continental Yogurt"
Kunkel:
What did he say the 'B' stood for?
Bass:
I have no idea. I was like, "That's so cool."
Kellerman:
I know. Why would you not believe ... I'm naïve sometimes, so I'd be like, "Oh, cool!" Yeah, why would you question it?
Kunkel:
Something else that makes me think about it, is a lot of times what I think people like this can do is they make the lie so specific that it makes you not want to question it. If somebody's lying to you about all these blimps they have, and planes, and all this kinda stuff, and they can so specifically talk about all of it, and then can name people. Similar to the way he always told the paper boy story that we have in there. What we heard from people is that he would actually say the names of the man from Dunkin' Donuts that he had made the deal with. But it was some made up name, of some man that never worked for Dunkin' Donuts. But, it's so specific that it makes you not question what it was.
Bass:
That's the sign of a true narcissist too. They lie so well, and so often, that they start believing every single thing they created.
Kellerman:
My gosh. So disturbing. Is there anything that you wish you could go back and add, or is everything just perfect?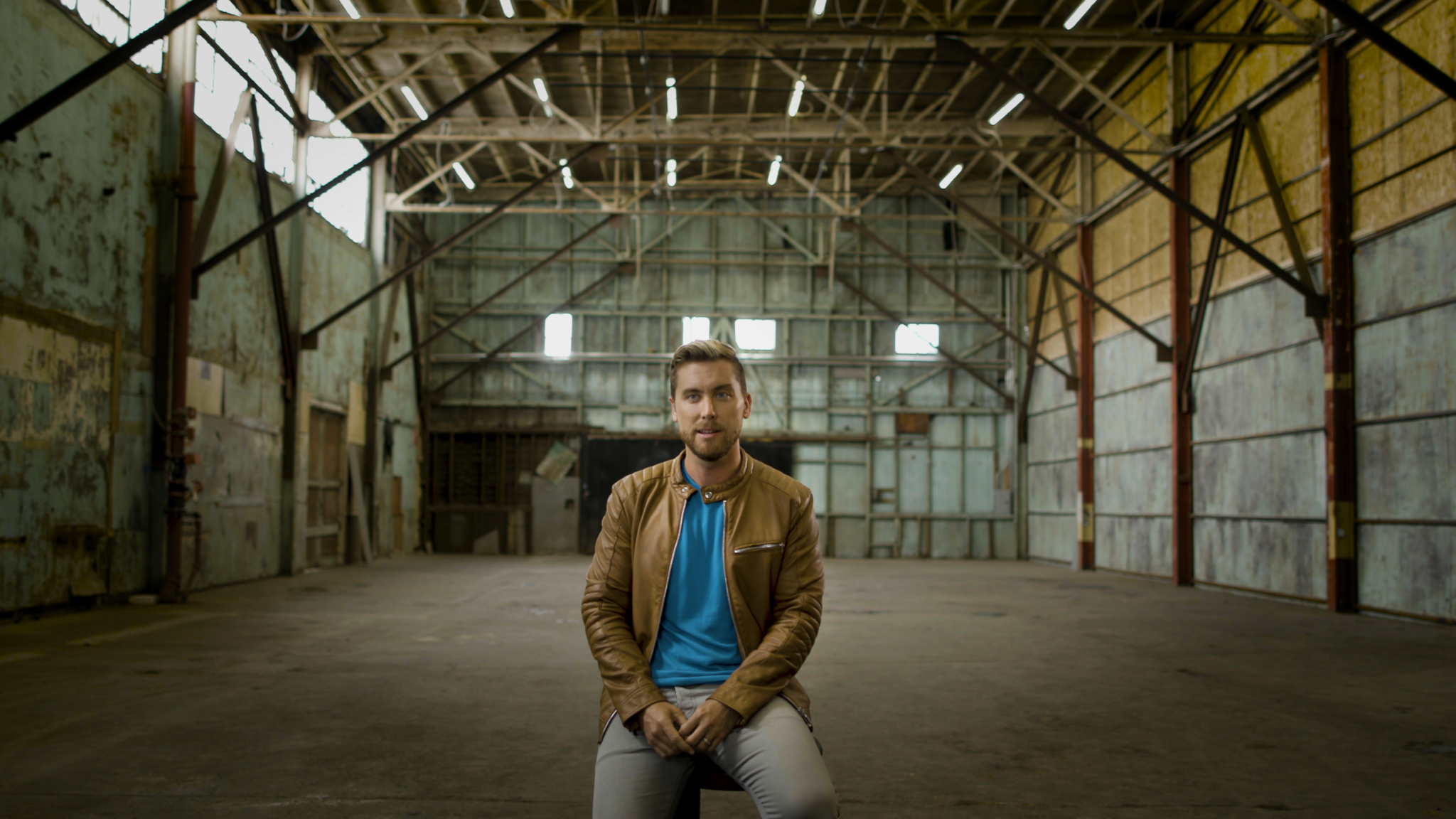 Bass:
Oh man, I think you always question at the end because now that it's coming out, and it's getting so much attention, people are coming out of the woodwork being like, "I have my story."
Kunkel:
I think somebody mentioned on your Instagram account that they have stories for you, just recently. Somebody sent me a picture of just like, "Come talk to me. I was a PA at Transcontinental. I have stories."
Kellerman:
Sequel. Find the money.
Bass:
There's so many of those type of things, and I'm on tour with O-Town right now. We were in the dressing room, and they just started telling me all their German experiences, which we didn't even get into. There's a lot of layers to this sorta stuff. Maybe if these people come to us, and we get something legit, and we believe it, and it's factual, there could be a second part to this.
Kellerman:
Has there been any ... You mentioned that some people, professionally, didn't want to touch it. But personally, has there been any blow back from people in his personal life?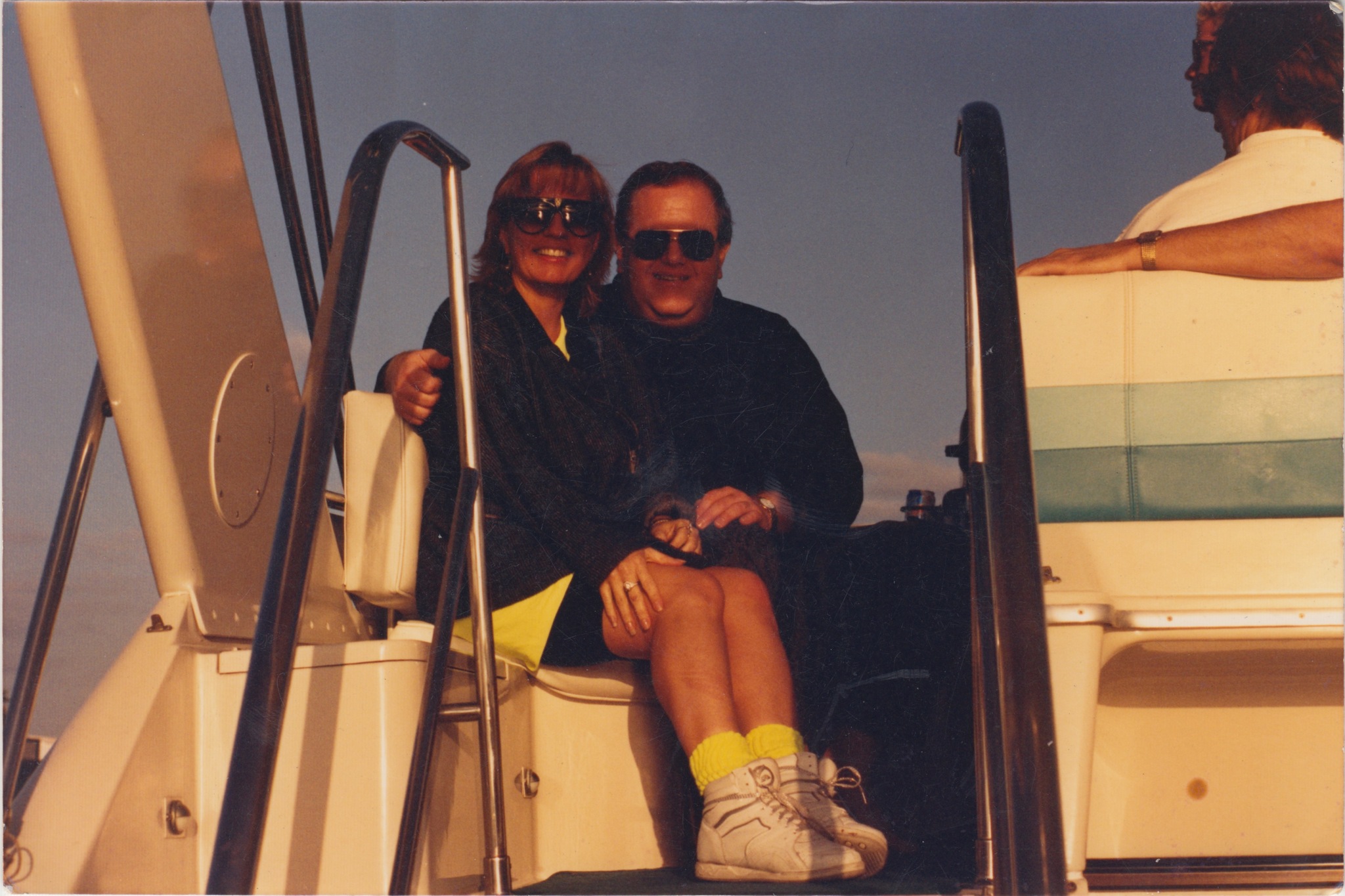 Kunkel:
Not so far cause honestly, most of the people understand that Lou wasn't a perfect person. In a lot of ways, like you said, he did a lot of irredeemable things. But, people did seem to appreciate that it wasn't a hit piece. That we told a story about a three dimensional person, not a monster out there in the world. We really tried to figure out who he was, and why he did what he did. I think, so far, no. Hopefully people appreciate that we really did try to take that approach to telling it.
Kellerman:
I also found it so fascinating, the whole original blimp story. Apparently, it's kind of obvious in hindsight that it was a fraud situation.
Bass:
That's what started it all. It was his first tax fraud we think we know of. That's what got him to move to Orlando, and start the whole thing.
Kellerman:
Alan
was a part of that, but he didn't have anything to do with the insurance policy fraud.
Bass:
No, no. Alan had no idea. When he found out about it, that's when I think the first falling out for him and Lou happened was when he found out that this was all a big scam.
Kellerman:
Even though he obviously was an enthusiast, and had a thing for aircrafts and stuff, so he was able to use that as his first ruse. So crazy.
Kunkel:
And he's just basically stealing his love for it from Alan in the first place. Alan told us this story that Lou would always talk about, and even in his books, he would talk about how he would look out his window and watch the blimps taking off in the airport. And we're in Alan's apartment that he had grown up in and he was just like, "Look, here's the airport." And then he took us out in the hallway and showed us Lou's apartment was on the other side of the building, so he couldn't even see the airport. So he had literally just taken the story Alan had always told about his own childhood, and used it as his story.
Kellerman:
So pathological. It's amazing. Lance, I would just be so conflicted having such a personal experience with it, and to be duped by someone in your family too. It's not just you it's-
Bass:
It's the emotions. It's hard to feel exactly what I'm supposed to be feeling. I think that's what we do so well about this film. I think at the end, everyone kinda feels, do I feel sorry for him? Do I hate him? You don't know exactly what you should be feeling about this person, which is great because that's how we all feel.
Kellerman:
Exactly. It's just really sad.
Bass:
It is. Because he could've had the world. He could've been one of the biggest music moguls in history.
Kellerman:
Yeah. It was a great idea. It was really solid, and it worked. He just couldn't not be greedy.
Kunkel:
When the boy bands were at their height, he could've used that to pay off the scheme, but he didn't.
Kellerman:
But he didn't. He just kept going. Kept going, and it snowballed ... So, you have your big premiere tomorrow, right? That's so exciting. I saw the screener. I'm dying that I can't be there for the premiere.
Bass:
We're excited to see it in a big theater.
Kellerman:
And that's a great theater. I've seen a lot of rock docs there, and I don't know they just play well ... it's something about the old school with the new... Anyway, you guys are gonna have a great time.
Kunkel:
I'll be in the back, throwing up.
Kellerman:
You're gonna be a little nervous. You can just go hide. It'll be fine. I'm really excited for you guys. It's such a cool festival to premier a film like this. But then also, that venue and everything is pretty amazing.
Kunkel:
It's the perfect festival for it. It's that mixture of film and music.
Kellerman:
Yeah, exactly. And the music is kicking off today pretty much, so it's about to get crazy up in here.
Kunkel:
Hopefully we'll get a lot of music fans to see the doc.
Kellerman:
I think you will. Definitely. They'll be lining up for all that. And you'll have Johnny Wright here, too?
Bass:
He can't come.
Kunkel:
He can't come, but we have ... Joey's gonna be here. Which is another great story from the doc, that Joey didn't wanna be a part of it. He was apprehensive about all of it and then he saw it, and now he wants to help us support it, and talk about it here at South By.
Kellerman:
That's so great. That's so nice to have turned people's opinion. But I can see why people would be apprehensive at first.
Bass:
Totally understandable
Kellerman:
Yeah, but it's a crazy story that needs to be told. It's the type of thing you wanna be like, "No, this is how it went down." I'm honestly surprised that it took this long for it to come to life. I do think it's perfect timing, so I'm really excited for you guys.
Kunkel:
The timing is pretty perfect.
Kellerman:
Alright fellas, thank you so much for this. I'm truly such a huge fan of the film and I can't wait to spread the word!
And there you have it- my in depth chat with the director and the boy band royalty who finally brought the real story of the ultimate Svengali to the screen. Their doc celebrated its world premiere at this year's SXSW Film Festival and will have two more screenings on 3/14 and 3/16. For those of you not joining in on the festival madness in Austin, YouTube Originals presents the Pilgrim Media Group and Lance Bass Productions film on 4/3. I highly recommend it.


Thanks for reading,
Rebecca Elliott
Aka Annette Kellerman