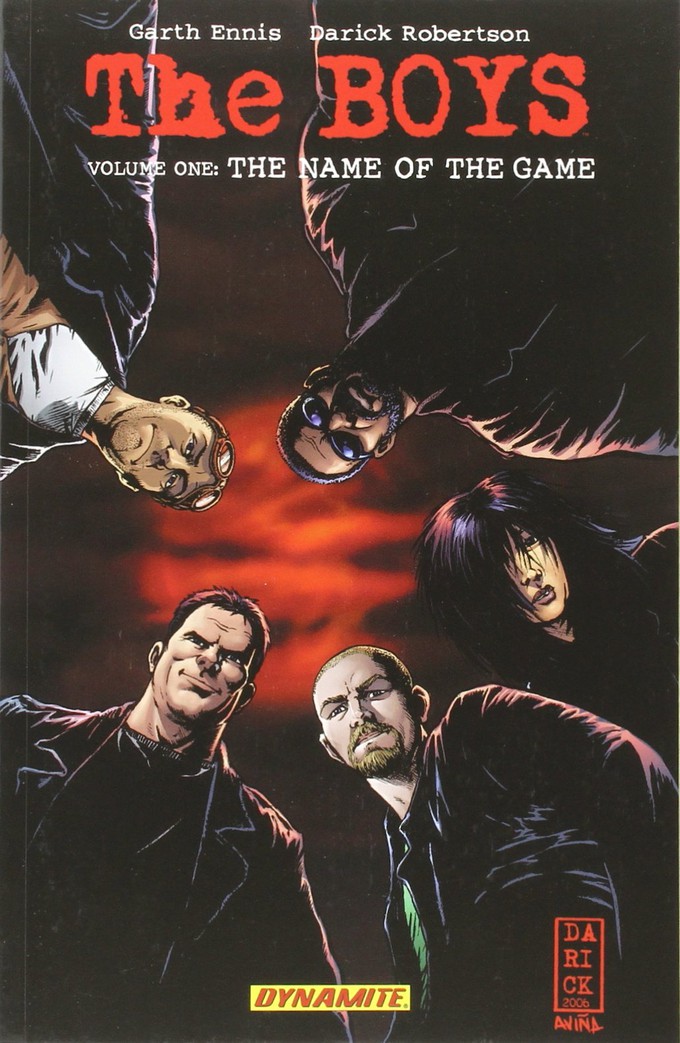 Hola Dannie aqui,
Today Amazon Prime released a trailer for their upcoming superpowered series "THE BOYS." The series is based on the 2006-2008 comic book "The Boys" created by Garth Ennis (writer) and Darick Robertson (designer/illustrator). Check out this awesome poster paying tribute insanely well to their comic roots!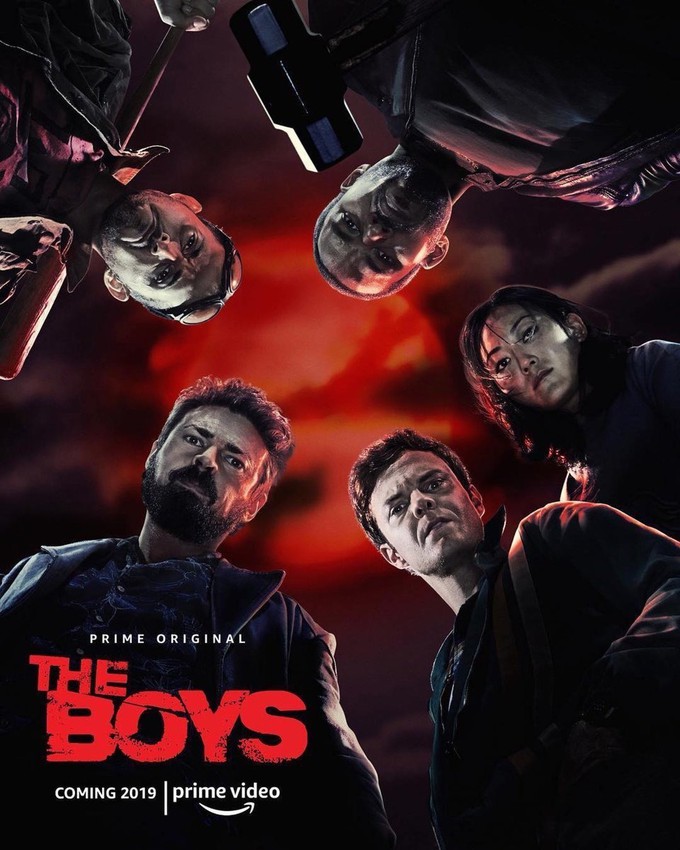 Amazon Prime describes "THE BOYS" as-
"In a world where superheroes embrace the darker side of their massive celebrity and fame, THE BOYS centers on a group of vigilantes known informally as "The Boys," who set out to take down corrupt superheroes with no more than their blue-collar grit and a willingness to fight dirty. THE BOYS is a fun and irreverent take on what happens when superheroes – who are as popular as celebrities, as influential as politicians and as revered as Gods – abuse their superpowers rather than use them for good. It's the powerless against the super powerful as The Boys embark on a heroic quest to expose the truth about "The Seven," and Vought – the multi-billion dollar conglomerate that manages these superheroes."
Here is the trailer. ♫ Let's hear it for "THE BOYS," let's give "THE BOYS" a Hand. ♫
"THE BOYS" are coming Summer 2019 to Amazon Prime. How many of you out there in Geeklandia are fans of the comic? Also, what do all you comic-crazed kiddos think of the trailer for Amazon's "THE BOYS?" To me, it looks like some foul-mouthed fun if handled correctly.
Stay Strong, Live Good, Love Movies!
Dannie H.L. Knowles aka Pekosa Peligrosa