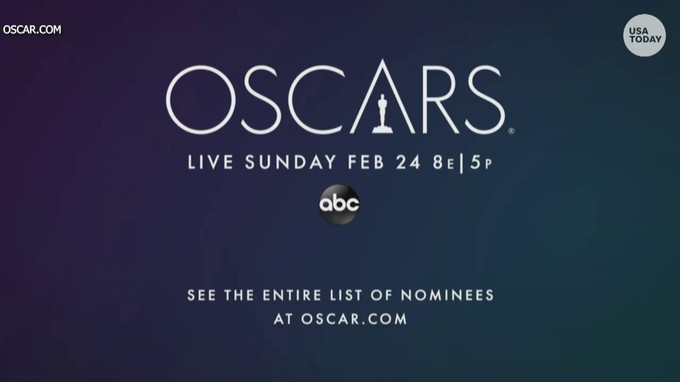 Hola Dannie aqui,
Today I share with you all a look at the five shorts nominated for an Oscar in the category of Best Live Action Short. First up we have a trailer for the short film titled "SKIN."
One Peoples Project TV describes "SKIN" as-
"A small supermarket in a blue-collar town, a black man smiles at a 10-year-old white boy across the checkout aisle. This innocuous moment sends two gangs into a ruthless war that ends with a shocking backlash."
Directed by Israeli filmmaker Guy Nattiv, who also has a feature-length film of the same name premiered the feature at the Toronto International Film Festival in September 2018.
Check out the trailer for Guy Nattiv's Academy Award Nominated "SKIN" short.
Next, up here we have the French Canadian short film "Fauve" written and directed by Jeremy Comte and stars Félix Grenier, Alexandre Perreault, and Louise Bombardier.
IMDB describes "Fauve" as-
"Set in a surface mine, two boys sink into a seemingly innocent power game with Mother Nature as the sole observer..."

Here for you all to enjoy is a look at "Fauve" this is a trailer for the short.
Third for today, we have a trailer for "Detainment" an Irish short film written and directed by Vincent Lambe
"Detainment" is described as-
"In 1993, a 2-year-old toddler from Liverpool was tortured and murdered by two 10-year-old boys named Jon Venables and Robert Thompson. Detainment is a 30-minute-long short film about the detainment and questioning of James Bulger's murderers, Robert Thompson and Jon Venables."
Detainment
Fourth up we have a trailer for French Canadian "Marguerite" a short film written and directed by Marianne Farley, and that stars Béatrice Picard and Sandrine Bisson.
"Marguerite" is described as-
"An aging woman and her nurse develop a friendship that inspires her to unearth unacknowledged longing and thus help her make peace with her past."
Lastly, we have a trailer for the fifth short film nominated for Best Live Action Short. This short is titled "MOTHER" and is written and directed by Rodrigo Sorogoyen. "MOTHER" aka "MADRE" stars Marta Nieto, Blanca Apilánez, and Álvaro Balas. This short hails from Spain.
IMDB describes "MOTHER" aka "MADRE" as-
"While at home in her apartment with her own mother in Spain, a woman gets a phone call from her six-year-old son, who's on holiday in France with his father. Every parent's nightmare ensues."

Well, out of the peeks we got of these shorts, which one do you think maybe taking home a little gold man?
Stay Strong, Live Good, Love Movies!
Dannie H.L. Knowles aka Pekosa Peligrosa