Netflix binge-watchers, a new show has been added to the line-up titled, "RUSSIAN DOLL."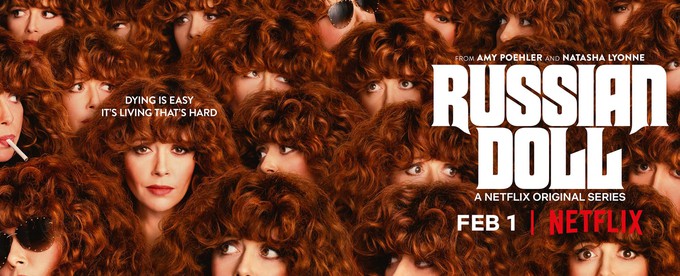 Season 1 of this new 30-minute comedy is set to begin on Friday, February 1st. The show stars Natasha Lyonne, who plays a game coder named, "Nadia." On Nadia's 36th birthday she dies, then returns to life to live out the very same day. Then she does it again, and again, and again, and well I think you can identify the pattern. Eventually, Nadia realizes that she is trapped in a time loop. Check out the trailer.
You have probably noticed the familiar premise of the 1993 classic GROUNDHOG DAY. Younger audiences will more than likely compare the storyline to the 2017 film, HAPPY DEATH DAY. Either way, viewers will have eight episodes coming soon to discover the "who, what, when, where, why," behind RUSSIAN DOLL. According to the Netflix synopsis Nadia is "trapped in a surreal time loop – and staring down the barrel of her own morality." Sound intriguing? I for one am curious to see how it all plays out and hope to see a very clever adaption of this story premise.
RUSSIAN DOLL was created by Amy Poehler, Leslye Headland, and Natasha Lyonne who is noted as the "co-creator." Are you interested in watching this show? How many episodes will you give it to capture your undivided attention?
Until next time, have a snack and enjoy a great movie! - Sam