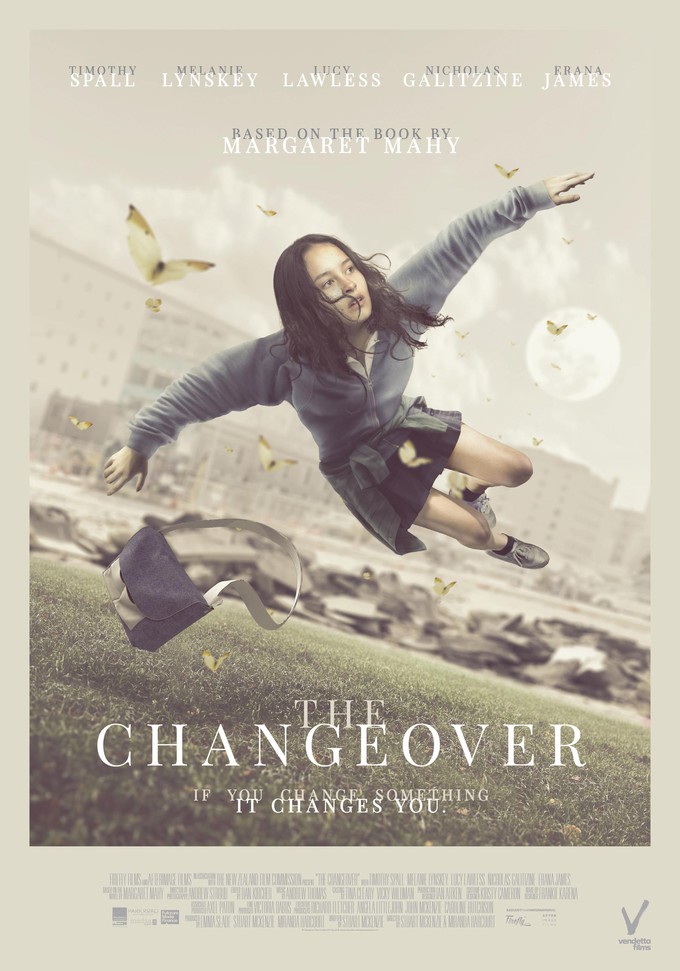 Hola Dannie aqui,
Vertical Entertainment released a trailer for "THE CHANGEOVER" a film written and directed by Miranda Harcourt and Stuart McKenzie. "THE CHANGEOVER" stars Erana James ("Sons of Liars" and "The Wilds"), Benji Purchase (this is his theatrical debut), Timothy Spall ("Mr. Turner," "Sweeney Todd: The Demon Barber of Fleet Street," and "Secrets & Lies"), Melanie Lynskey ("Heavenly Creatures," "Togetherness," "Castle Rock," and "The Perks of Being a Wallflower"), and Lucy Lawless ("Xena: Warrior Princess," "Ash vs Evil Dead," and "The Breaker Upperers").
Vertical Entertainment describes "THE CHANGEOVER" as-
"Sixteen-year-old Laura Chant (Erana James) lives with her mother and four-year-old brother Jacko (Benji Purchase) in a poor new suburb on the edge of a partially demolished Christchurch, New Zealand. Laura is drawn into a supernatural battle with an ancient spirit who attacks Jacko and slowly drains the life out of him as the spirit becomes ever younger. Laura discovers her true identity and the supernatural ability within her, and must harness it to save her brother's life."

Here is the trailer for "THE CHANGEOVER."

"THE CHANGEOVER" hits theaters in America on February 22nd. What do all of you out there in Geeklandia think of the trailer? I am willing to give it a go the trailer was just creepy enough to get me interested, and I love Timothy Spall.
Stay Strong, Live Good, Love Movies!
Dannie H.L. Knowles aka Pekosa Peligrosa