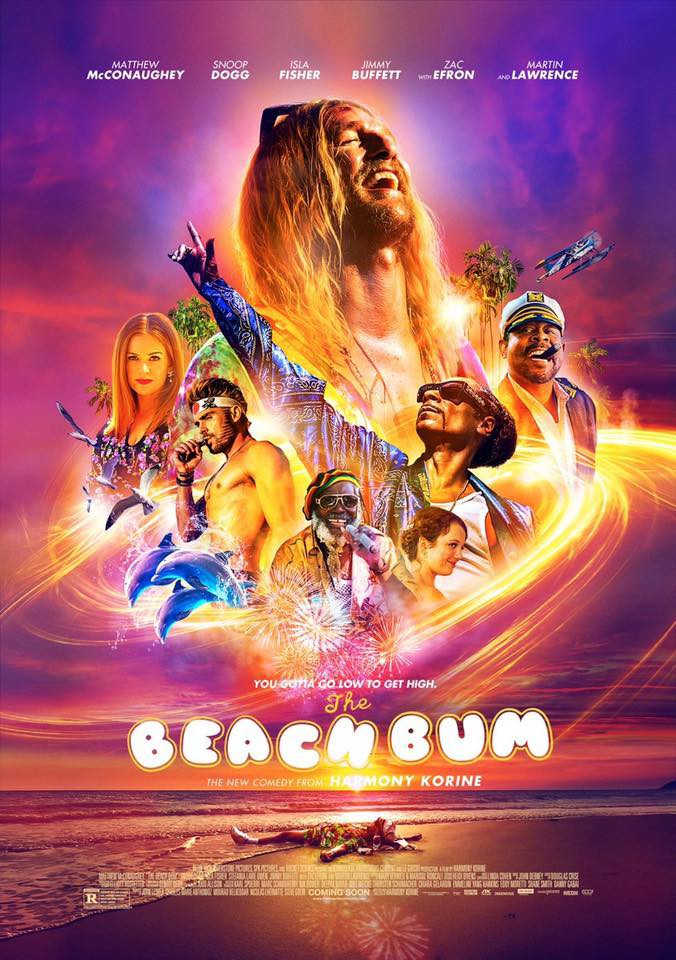 Hola Dannie aqui,
Today a trailer was released for "THE BEACH BUM" the latest film from writer/director Harmony Korine the man who brought us "Spring Breakers," "Gummo," "Kids," and "Trash Humpers." The film stars Snoop Dogg, Isla Fisher, Zac Efron, Jimmy Buffett, Martin Lawrence, Jonah Hill, and the Austin Texas treasure, the bongo-playing, the one the only... Matthew McConaughey.
"THE BEACH BUM" is described as-
"The new comedy from Harmony Korine. #TheBeachBum THE BEACH BUM follows the outrageous misadventures of Moondog (Matthew McConaughey), a rebellious burnout who only knows how to live life by his own rules."
Here is the trailer for the subversive new comedy "THE BEACH BUM."
I don't know about all of you, but I am practically throwing my money at this film it looks like one helluva crazy ride! What do all of you cyber surfing film buffs think of "THE BEACH BUM" and how many of you are chomping at the bit to get your funny fix? "THE BEACH BUM" is set to be released on March 22nd. However, if you're lucky enough to be going to SXSW, it will be premiering at the festival.
Stay Strong, Live Good, Love Movies!
Dannie H.L. Knowles aka Pekosa Peligrosa