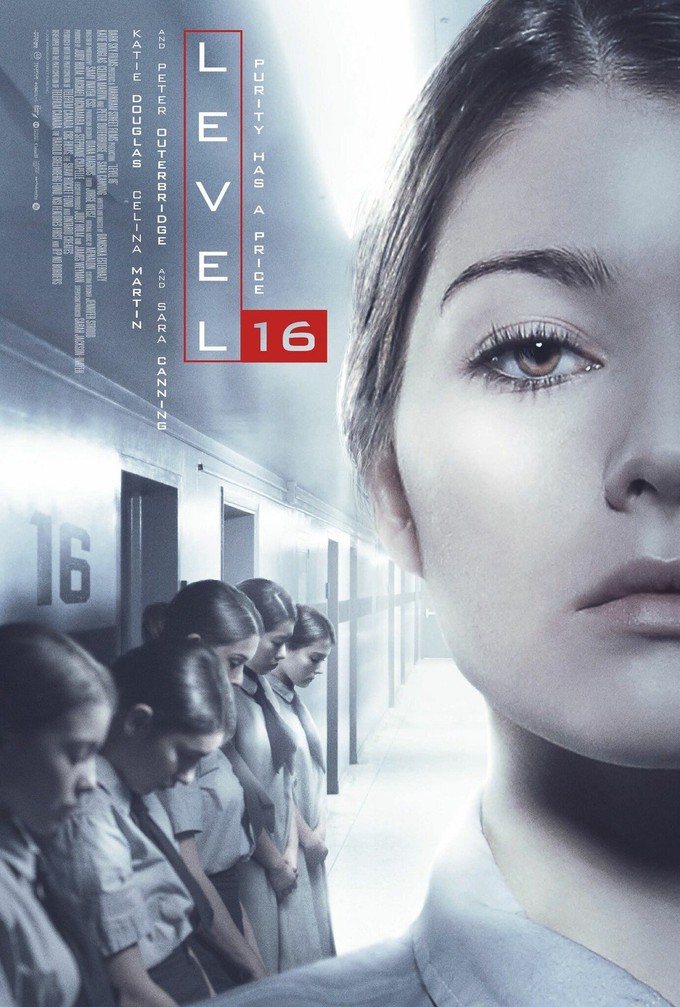 Hola Dannie aqui,
Dark Sky Films released a trailer for one of my favorite films from Fantastic Fest 2018 "LEVEL 16." "LEVEL 16" is written and directed by the talented Danishka Esterhazy, the woman behind "Suddenly Ever After," "H & G," "The Trails of Rasputin," "Black Field," and "Endings" as well as 13 short films. "LEVEL 16" stars Katie Douglas ("Mary Kills People," "Every day," and "Eyewitness"), Celina Martin ("The Other Kingdom" and "iZombie"), Peter Outerbridge ("Mission To Mars," "Lucky Number Slevin," "Cool Runnings," and "SAW VI"), Sara Canning ("A Series of Unfortunate Events," "War for the Planet of the Apes," and "Remedy"), Alexis Whelan (televisions "Lucky 7"), Amalia Williamson ("Northern Rescue" and "Rosie"), Josette Halpert (The Other Kingdom," "Antisocial 2," and An American Girl on the Home Front"), Kate Vickery ("The Firm" and "The Rulebook."
Dark Sky Films describes "LEVEL 16" as-
"Level 16 is a dystopian thriller about a group of teen girls who are trapped in a mysterious and cruel boarding school that hides a dark secret."
Here is the trailer for "LEVEL 16."

"LEVEL 16" hits theaters in Canada and America on March 1st and I can not recommend this film enough. It is a beautifully made film that is disturbing on a multitude of levels, this is one to not miss! How many of you out there in Geeklandia are interested in "LEVEL 16" I promise it will be money well spent, and the film is a true conversation piece.
Stay Strong, Live Good, Love Movies!
Dannie H.L. Knowles aka Pekosa Peligrosa