What's up movie lovers? It Sam and this weekend I watched the Box Office hit, THE UPSIDE.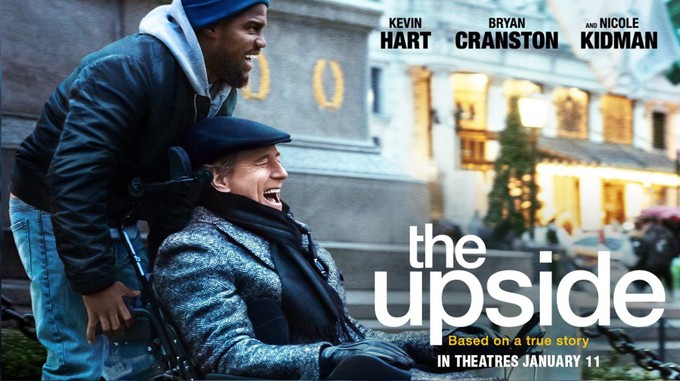 THE UPSIDE is a touching story about a powerful friendship between an African America ex-con searching for work and a wealthy Caucasian quadriplegic searching for an end to his hopelessness. The chances of these two men meeting in real life, make for a presumptive, "NO!" There are too many contrasts to their lifestyles that would make their encounter seem probable. However, as the infamous saying goes, "Real life is stranger than fiction." And as destiny would have it, this film is based on a true story of two men who did meet and become friends. You can read the book if you want to…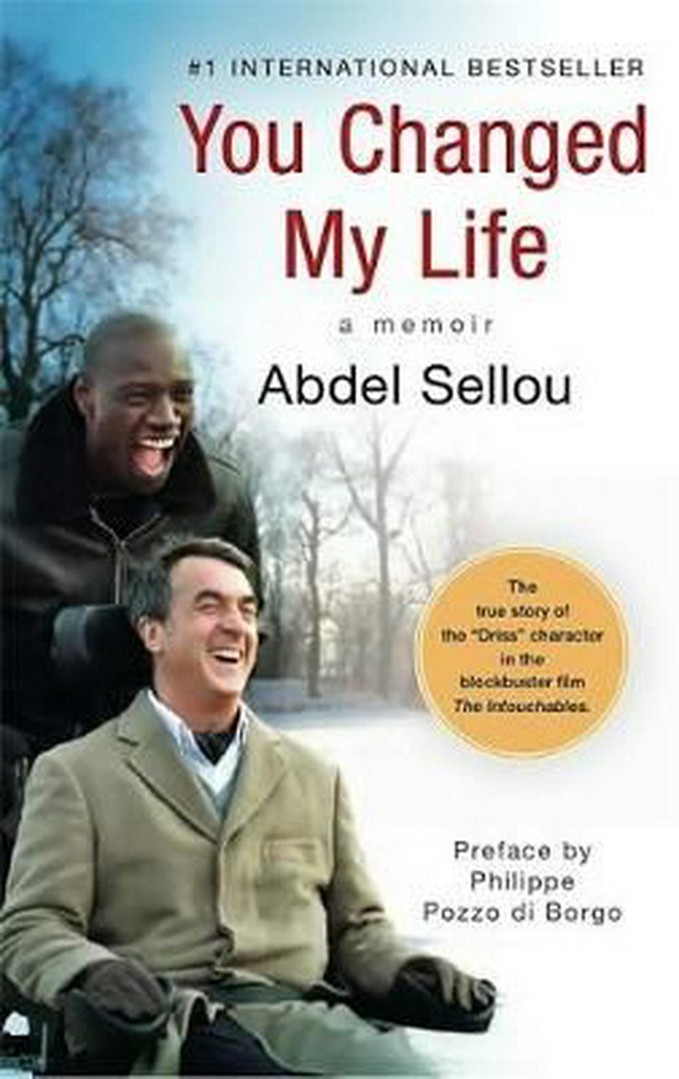 I should start by saying I have seen the French film THE INTOUCHABLES when it was available on Netflix and I adored the story.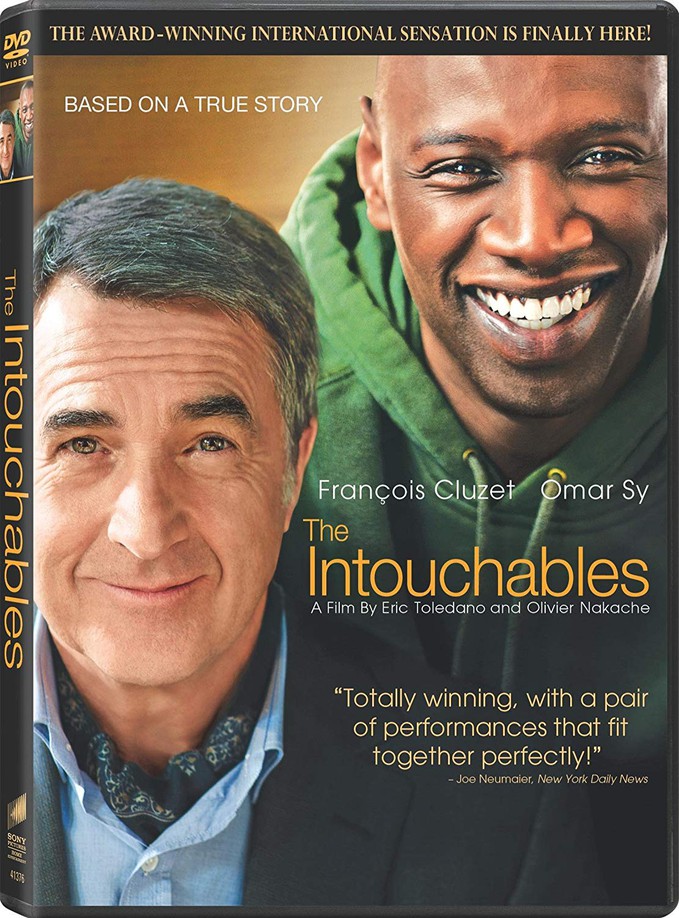 So, be still my heart when I find there is an American adaption starring none other than Kevin Hart and Bryan Cranston.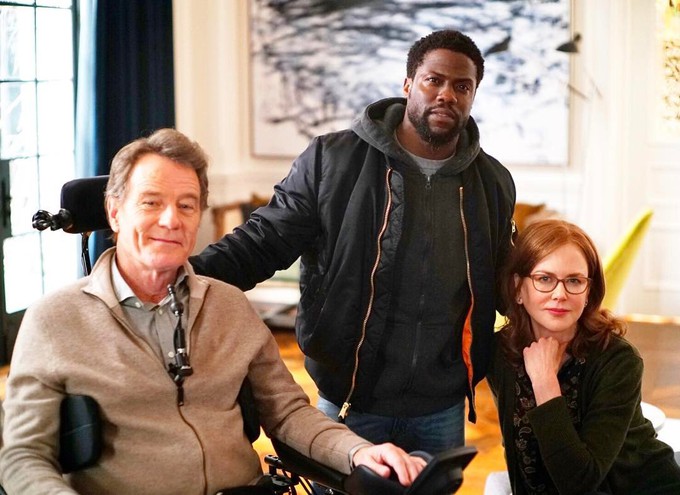 I was thoroughly excited, curious and a bit apprehensive all at the same time. I had two concerns:

1. Could the American adaption match the sentiment of the original French film?

2. How would Hart do at a grounded non-comedy role?

I thought the American adaption was great. I felt as if I equally received the message about the power of an unlikely friendship found among two unalike people from each film. In a social media world filled with philosophies about self-belief, independence and not needing anyone but yourself it is good to see stories about the positive influence created connecting with another human being.
There was a display of communication void of text messages, direct messages, videos messages or e-mails. There were two men talking to one another. WOW, what a concept!
I also thought Hart did exceptionally well in his role as Dell Scott. Hart fans, you may find the first 30 minutes to be an adjustment. You'll probably look like one of his infamous GIF's while waiting for Dell to be the typical Hart you're accustomed to seeing in his standard comedic roles.
There are places in the film where you recognize the usual Hart that you are accustomed to, but it doesn't last long because the energy brought to performing this role is visibly different. Hart as Dell was believable, and at times I found Phillip Lacasse (Bryan Cranston) to be more of the comedian.
These two actors had good chemistry and made a great odd couple.

I am recommending this film if you're in the mood for a great story. THE UPSIDE is not about outstanding cinematography, mind-blowing special effects, or fabulous costume design. The film progression is not fast but does move at a steady pace, and I did not find any parts of the film boring or unnecessary. The message I received from this movie is about the power of "friendship" and how important it is to have people in your life that can expand your perception. Dell and Phillip pushed one another past their limiting beliefs and added quality to one another's lives. So if you're into that type of thang....purchase your ticket and enjoy the journey.

That being said here are my random thoughts and observations about the film. Spoiler alerts are included...enter at your own risk.


1. Nicole Kidman has the rheumatoid arthritic southpaw hook clutch when she writes by hand. Yes, it is a random thought because I am one of those rare southpaws who does not have the rheumatoid arthritic hook when I write by hand. Therefore, I noticed.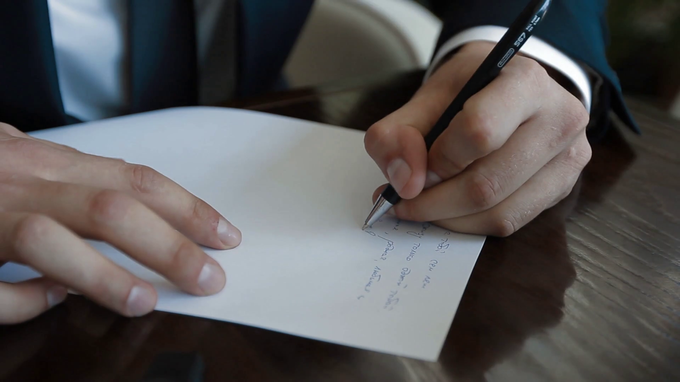 2. That beautiful shower with all those shower heads! Let me present an explicit supplication to the Universe and all the powers that be, and I would love to experience that shower once in my life before my eternal dirt nap.

3. Did you recognize the look in Dell's eyes Phillip tells him that he is intelligent, while they are riding the bus? To me, the look I saw in his eyes were of curiosity, because Dell never heard anyone speak those words to him nor did he ever dare to believe in them. It was like the thought of his being intelligent never even crossed his mind. I loved that moment.
4. The look in Phillip's eyes during his date and coming to the reality of his heartbreak. Mercy, mercy me, I felt that thang.
And that thang was a tide of anger that welled up deep from the inside and said, "Swallow that she devil. She is a wild banshee who must be banned to the Underworld." I mean really could you imagine that moment without moving your arms, hands, or legs. Great job conveying it all with your eyes Mr. Cranston!

5. I chose to title Dell's painting, "Atomic Dog." What would you name that unusual art piece?

O.k. I've said more than enough. Until next time, grab a snack and enjoy a movie.