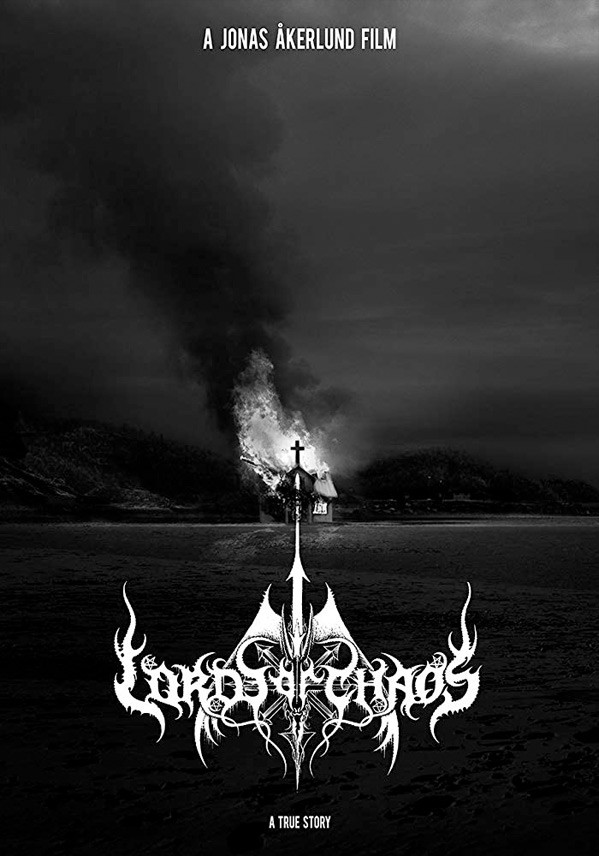 Hola Dannie aqui,
Today Gunpowder & Sky released a new longer and better trailer for the Norwegian film "LORDS OF CHAOS" directed by Jonas Åkerlund. Åkerlund you may know from his work behind the camera on "SPUN," "Horsemen," "Rammstein: Paris," and "Small Apartments" as well as his work on a bunch of music videos. Åkerlund was joined at the writer's table by Dennis Magnusson ("King of Devils Island" and "Hotel Seger"), they were challenged with adapting a screenplay from the popular book "Lords of Chaos" written by Didrik Søderlind and Michael Moynihan.
"Lords of Chaos" is described as -
"A teenager's quest to launch Norwegian Black Metal in Oslo in the early 1990s results in a very violent outcome."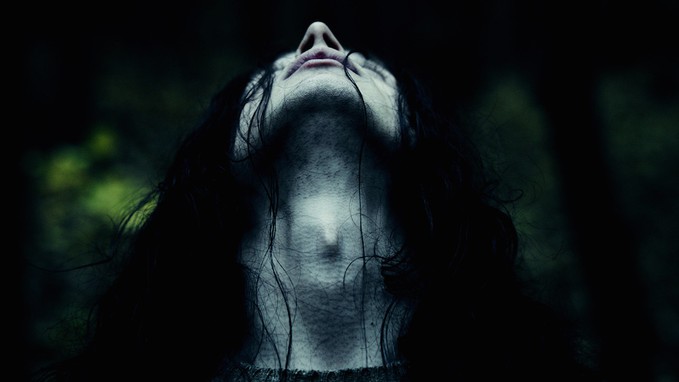 Here is the trailer for "Lords of Chaos."
"Lords of Chaos" Premiered at Sundance in 2018 and garnered praise at other festivals as well, some of which are Beyond Fest, Austin Texas' Fantastic Fest, and the Stockholm and Sitges Film Fests.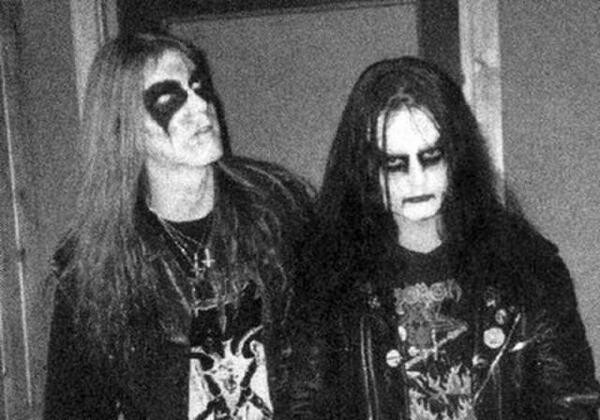 "Lords of Chaos" stars Rory Culkin ("Signs," "Igby Goes Down," "Mean Creek," "The Chumscrubber," "Castle Rock" and "Waco"), Valter Skarsgård ("Black Lake," "Arn," and "PREY"), Jack Kilmer ("The Nice Guys," "The Stanford Prison Experiment," and "Palo Alto"), Emory Cohen ("Brooklyn," "War Machine," "The OA," and "The Place Beyond the Pines"), and Sky-Ferreira ("They Suck At School," "Baby Driver," "The Green Inferno," and "American Woman").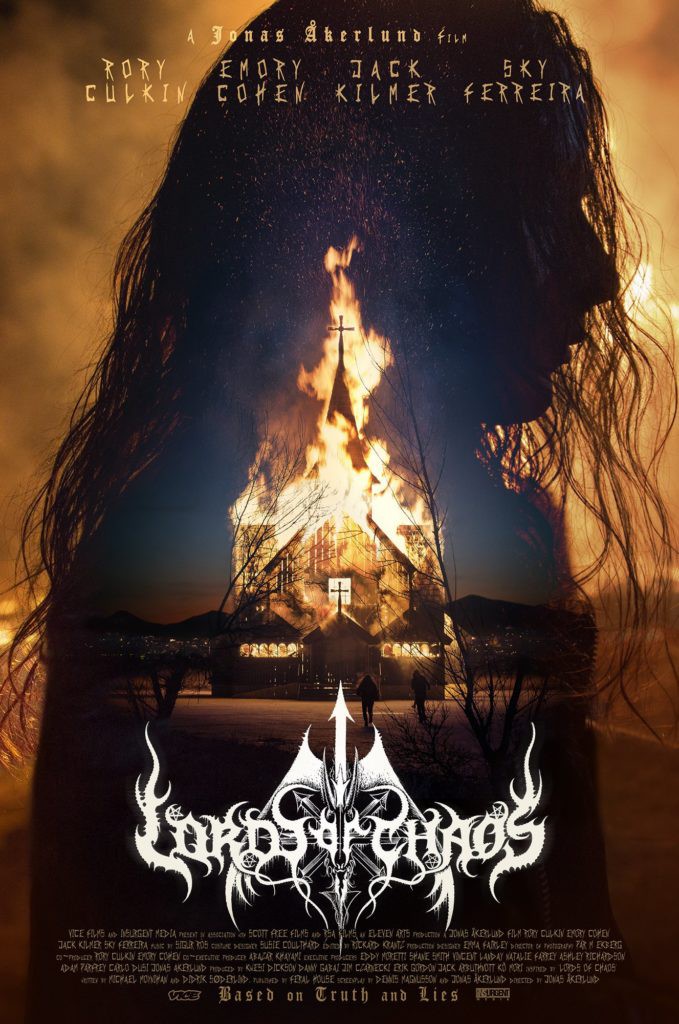 "LORDS OF CHAOS" is said to be loosely based on actual events that transpired in Norway during the 1990s by a group of crazy metalhead teenagers. We have seen other trailers for this film before. However, this is the first that has grabbed my devote attention. "LORDS OF CHAOS" is set to hit select theaters starting February 8th. What did all of you out there in Geeklandia think of this trailer? I loved it. I thought it adequately terrorized the viewer while intriguing the mind. I am looking up theaters in my area as I somehow missed this one at Fantastic Fest.
Stay Strong, Live Good, Love Movies!
Dannie H.L. Knowles aka Pekosa Peligrosa