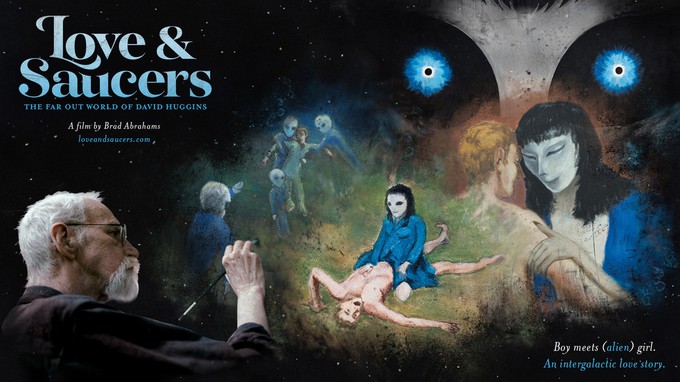 Hola Dannie aqui,
Get ready for something strange as hell, a trailer for the documentary "LOVE AND SAUCERS" a film I am watching as soon as I'm done with this write up because frankly, it's my kinda strange and I collect art biofilms.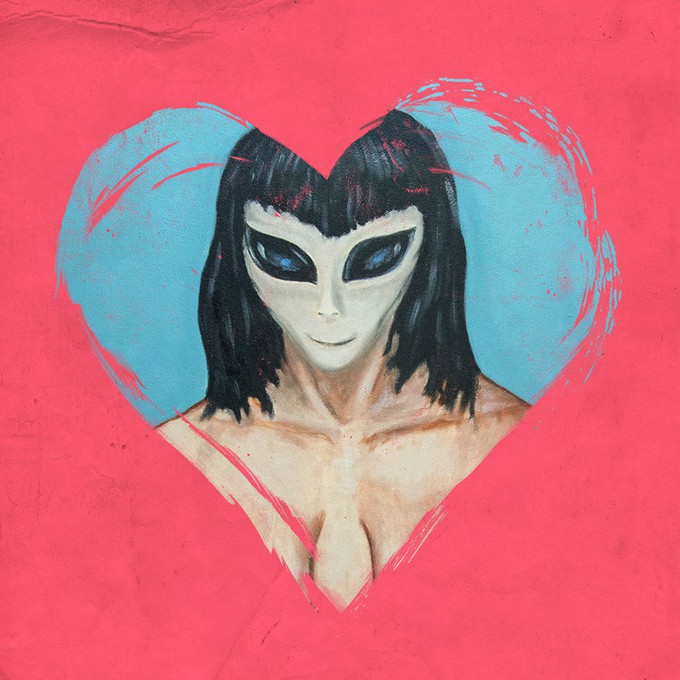 Some Festivals "LOVE AND SAUCERS" played at and some of the awards it garnered are below.
- Miami Intl Film Fest
- Calgary Underground Film Fest
- Sci-Fi London
- Gimli Film Fest, Manitoba
- Lift-Off Los Angeles (best feature)
- Lift-Off Amsterdam (best feature)
- Lift-Off Paris
- Docuwest Intl Film Fest, Denver
- Ithaca Fantastik
- Sydney Underground Film Fest
- Arizona Underground Film Fest
- FilmQuest, Utah
- Fantastic Fest Austin (Jury Prize)
- Milwaukee Film Fest
- New Orleans Film Fest
- Eastern Oregon Film Fest
- Space Visitors Film Fest, San Francisco
"...a story as detailed and unsettling as any horror/science-fiction epic. Abrahams just lets him tell his story while suggesting subtly that a love of fantasy movies and novels may have shaped his memory of real traumas. The results are both mesmerizing and provocative." The L.A. Times said.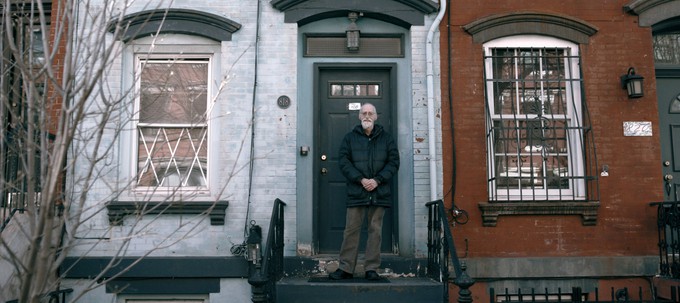 The Vimeo description describes "LOVE AND SAUCERS" as-
The film follows the story of David Huggins, a 72-year-old man who claims to have had a lifetime of encounters with otherworldly beings - including an interspecies romance with an extra-terrestrial woman - and chronicled it all in surreal impressionist paintings.
www.loveandsaucers.com describe the film as-
"David Huggins lost his virginity to an alien woman - among 100 other E.T. encounters - and chronicled it all in surreal paintings, few of which have ever been seen. This documentary is his story."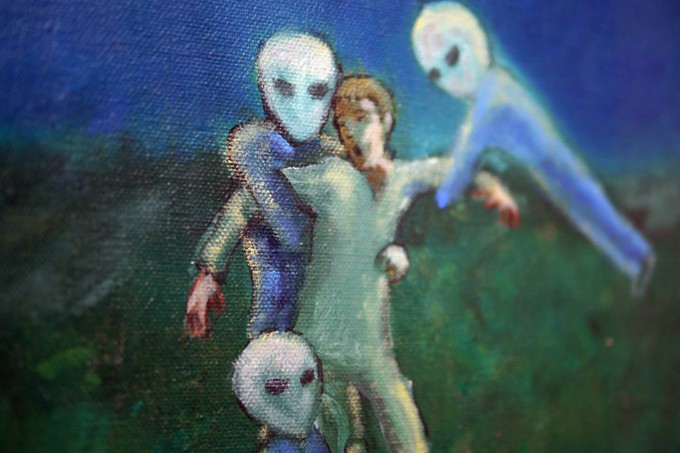 Ladies and Gentlemen, I Present "LOVE & SAUCERS" an Artsy Abduction Trailer
Love and Saucers: Trailer from Brad Abrahams on Vimeo.

Director Brad Abrahams also directed "Swan Song of the Skunk Ape," and "On The Back of a Tiger" two other documentary projects. "LOVE AND SAUCERS" is now available streaming across the galaxy on Hulu, Amazon (free if you have Prime), iTunes, Vimeo & more how many of you will be watching this one tonight or in the near future? What a great day for news, I did a Ghostbuster write up and now this oddity. Expect a review soon from me!
Stay Strong, Live Good, Love Movies!
Dannie H.L. Knowles aka Pekosa Peligrosa