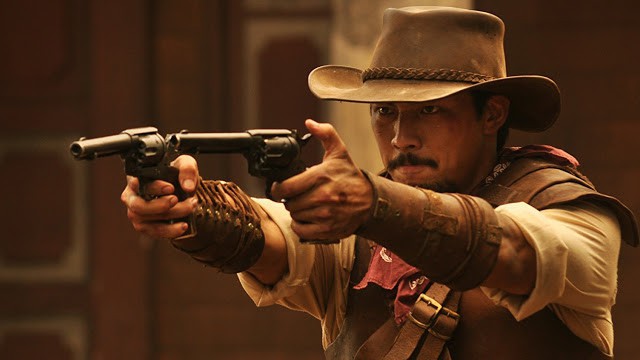 Hola Dannie aqui,
Today we have an exciting trailer for a beautifully dark Indonesian martial art western "BUFFALO BOYS," and boy howdy it looks like a rootin' tootin' shoot 'em up, a tribute to the spaghetti western era! Finally, with English subtitles, the story is visually laid out, and it looks like a wildly intense ride with eloquent cinematography.
"BUFFALO BOYS" stars the guys from "THE RAID 2" (actors Zack Lee and Tio Pakusadewo ) & "HEADSHOT" (actors Sonny Pang, Ario Bayu, and Zack Lee). Joining them is Conan Stevens from "Muay Thai Giant" (which is a hell of a fun flick that introduced me to the delicious spicy green papaya salad dish called Som Tum if you've never seen the movie or eaten Som Tum it's a great experience). Stevens also worked on "The Hobbit: An Unexpected Journey," "The Hobbit: The Battle of the Five Armies" as well as some work on televisions "Game of Thrones" and he played Goliath on the TV series "The BIBLE."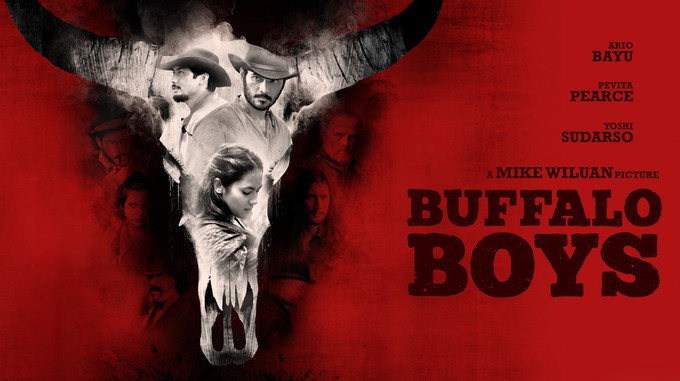 Samuel Goldwyn Films describes "BUFFALO BOYS" as-
"In 19th century Java, two exiled brothers who grew up on the plains of the American Wild West, return to their rightful home to unravel the mystery of their past and avenge the brutal death of their parents."
Here is the awesomely cool looking trailer this time with subtitles!
"Buffalo Boys" is directed by Mike Wiluan a long time producer who brought us "Headshot" and "Hitman: Agent 47" this is Wiluan's directorial debut. Wiluan and writer Raymond Lee penned the script together, Lee has a slew of 15 writing credits on IMDB and has one six various awards over the years. Some of Lee's projects have been "Endo," "Jesus is Dead," and "Smaller and Smaller Circles."

"BUFFALO BOYS" is now available for purchase or renting on- iTunes: https://apple.co/2QbX5lS Amazon: https://amzn.to/2D5AHrj Google Play: http://bit.ly/2H5RBd2 Vudu: http://bit.ly/2snBg9t FandangoNow: http://bit.ly/2FnC5rz . How many of you are as interested in this one as I am?
Stay Strong, Live Good, Love Movies!
Dannie H.L. Knowles aka Pekosa Peligrosa