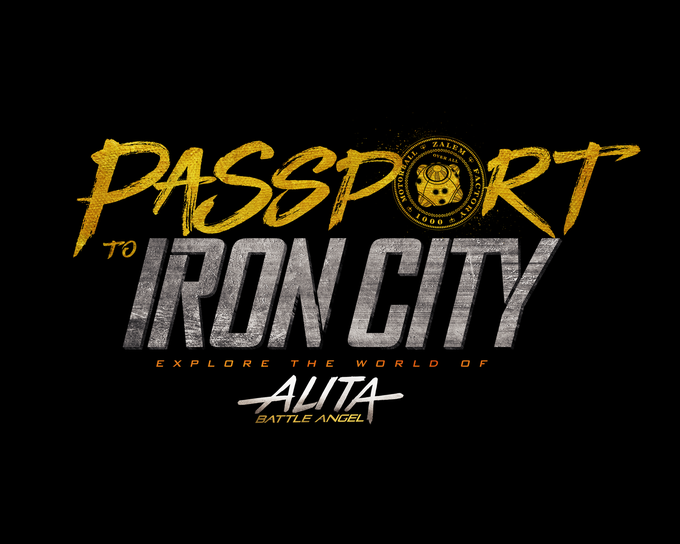 Hola Dannie aqui,
Today AICN received some information on "Passport to Iron City" an event being thrown by the people behind "ALITA: BATTLE ANGEL" and a new HD trailer for "ALITA: BATTLE ANGEL" later on in the article. Heres what fortyseven communications, iam8bit, and friends had to say...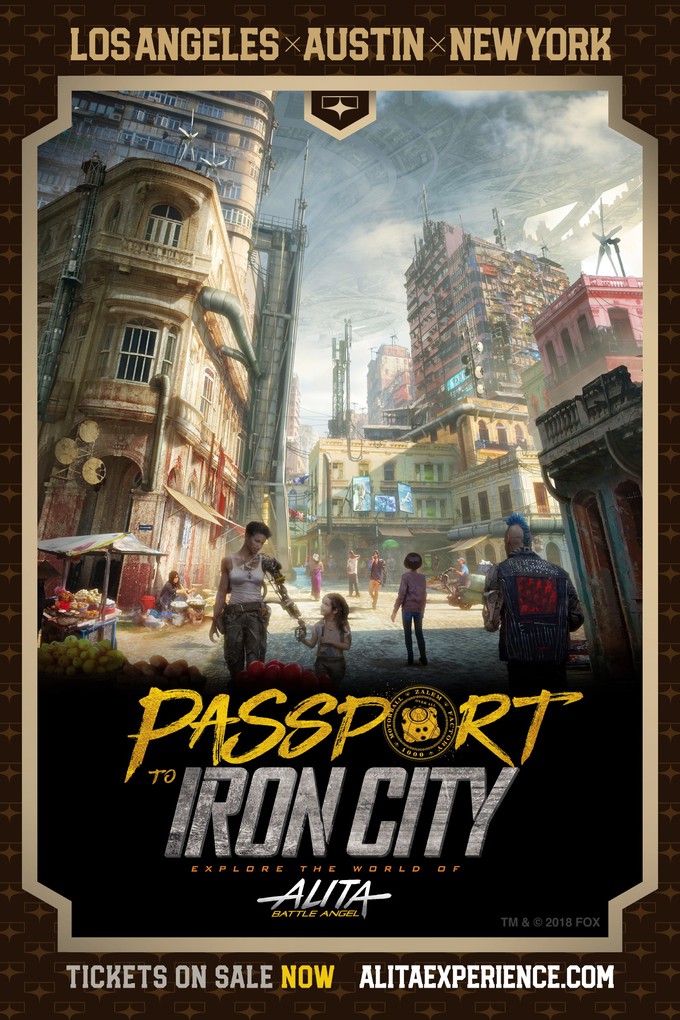 "ALITA: BATTLE ANGEL - PASSPORT TO IRON CITY, an immersive experience based in the world of the highly anticipated film Alita: Battle Angel, is opening this month exclusively in Los Angeles, New York, and Austin for a limited time only, with tickets on sale now at AlitaExperience.com. PASSPORT TO IRON CITY will open in Los Angeles starting January 23, New York on January 26, and Austin on January 29. Special-priced tickets are available until the film's official premiere for $25 and will increase to $55 after February 13."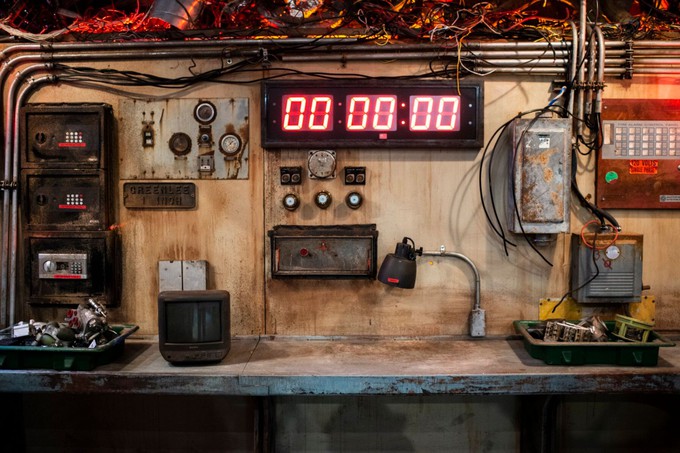 "ALITA: BATTLE ANGEL - PASSPORT TO IRON CITY transports visitors directly into the futuristic world of Robert Rodriguez, James Cameron and Jon Landau's upcoming 20th Century Fox film in advance of its February 14 opening. Guests explore the movie's Iron City, which has been recreated down to the last detail by the film's production designers, where they interact with the City's gritty residents, earn credits by completing puzzles and challenges, experiment with custom technology built for the retro-future Alita aesthetic, and uncover hidden clues to determine their fate with the city's controlling force. PASSPORT TO IRON CITY fully immerses travelers into the world of Alita's touching cyberpunk story, and is unlike anything else."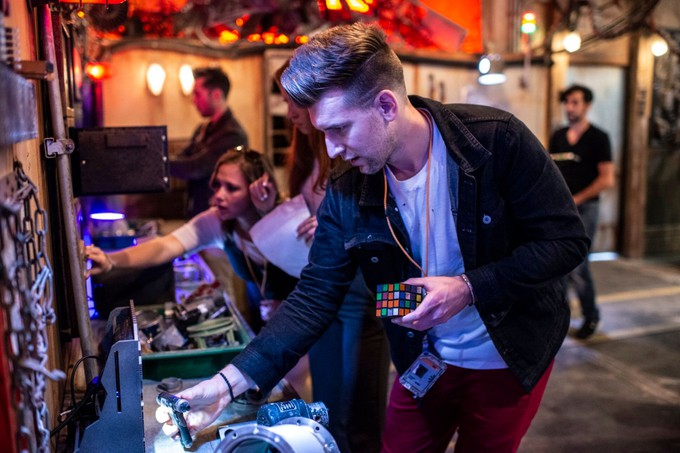 "Iron City is as exhilarating as it is diverse. Passport to Iron City will allow visitors to experience the world of Alita: Battle Angel on a first-hand interactive basis," notes the film's producer Jon Landau
"iam8bit has created a unique and engaging experience that will entertain everyone, including those that have seen and have not seen the movie."--Jon Landau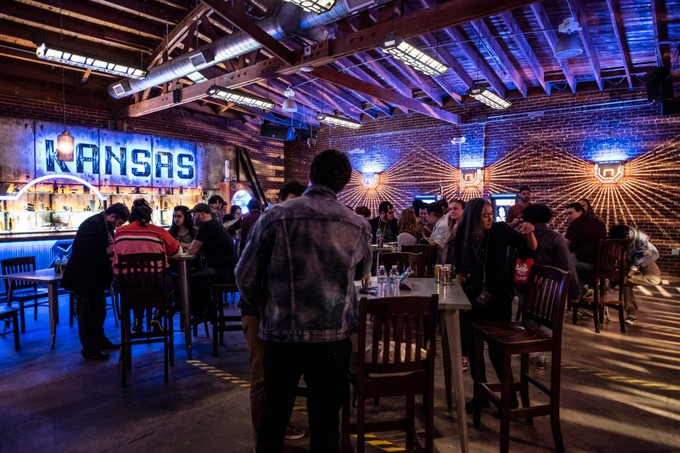 "Upon arrival, guests will gather in an exact replica of the historic Kansas bar, a pivotal location in the film, where they'll mingle, meet their teams and learn more about the secrets of Iron City. Every Kansas bar location will feature an exclusive beer from Three Weavers Brewing, crafted specifically for each city and themed around Alita's world, along with Underwood wine from Union Wine Co. From there, Iron City's residents will escort guests onto the streets of Iron City where their adventures will continue. After their journey, guests will receive a unique post-experience Iron City assessment that assigns them to their individually tailored role within Iron City, based on the decisions they made while exploring the city. Each winning team will walk away with a unique Iron City souvenir."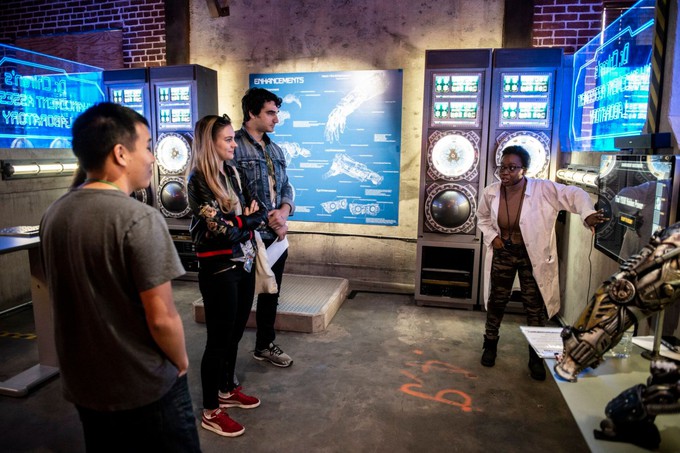 "Creative production company iam8bit and media and entertainment firm The Seelig Group are heading this all-new immersive entertainment experience. "Alita: Battle Angel" production designer Steve Joyner and Caylah Eddleblute are leading production design, Erich Meyr, former senior game designer at Insomniac Games and current design director at Squanch Games, is leading game design, and experience design studio Tellart is leading creative technology."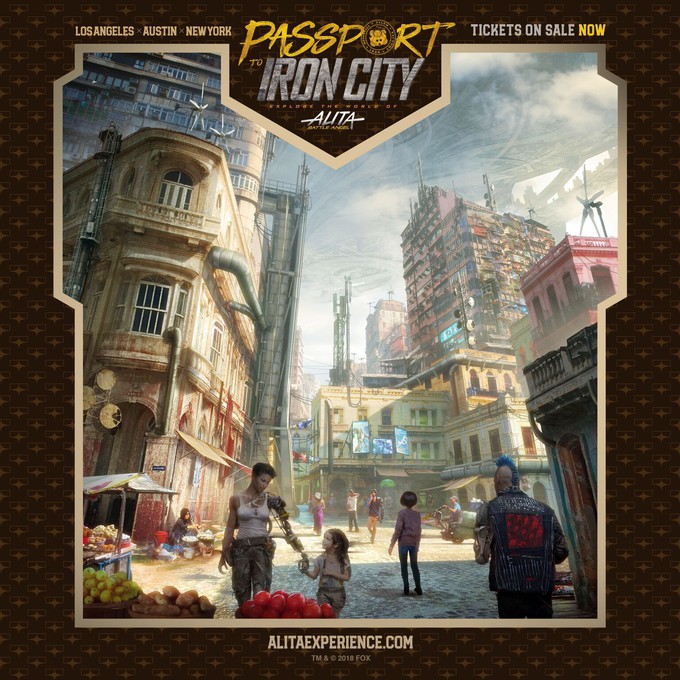 For more information on ALITA: BATTLE ANGEL - PASSPORT TO IRON CITY and to purchase tickets for Los Angeles, Austin, and New York, visit AlitaExperience.com, and follow us on social media @AlitaExperience or #AlitaExperienceA sneak peek trailer can be seen below.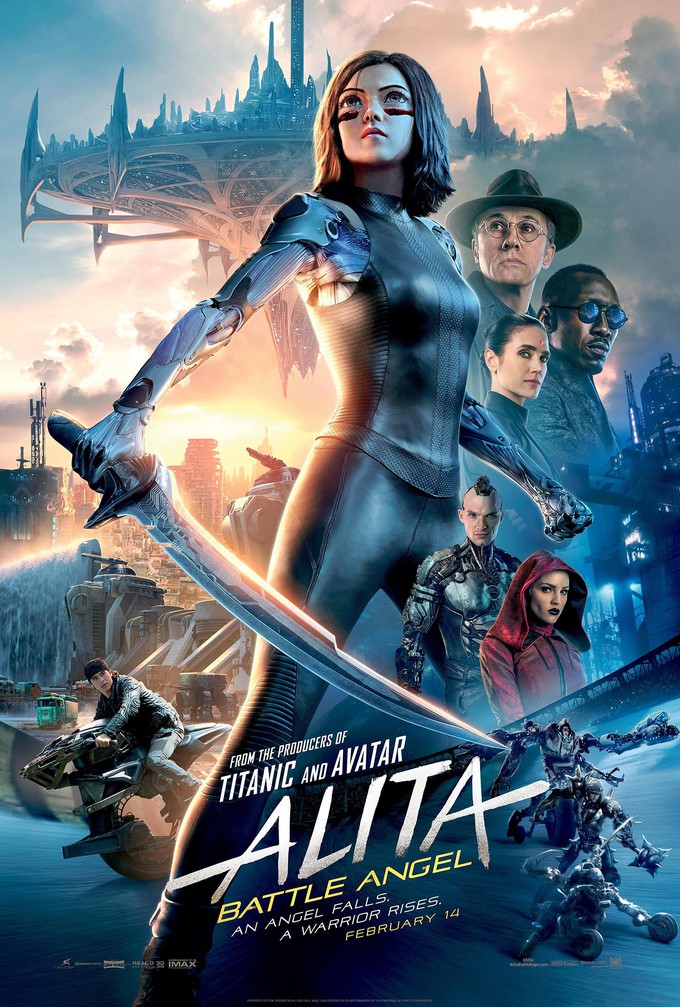 About Alita: Battle Angel
"From visionary filmmakers, James Cameron (AVATAR) and Robert Rodriguez (SIN CITY), comes ALITA: BATTLE ANGEL, an epic adventure of hope and empowerment. When Alita (Rosa Salazar) awakens with no memory of who she is in a future world she does not recognize, she is taken in by Ido (Christoph Waltz), a compassionate doctor who realizes that somewhere in this abandoned cyborg shell is the heart and soul of a young woman with an extraordinary past. As Alita learns to navigate her new life and the treacherous streets of Iron City, Ido tries to shield her from her mysterious history while her street-smart new friend Hugo (Keean Johnson) offers instead to help trigger her memories. But it is only when the deadly and corrupt forces that run the city come after Alita that she discovers a clue to her past – she has unique fighting abilities that those in power will stop at nothing to control. If she can stay out of their grasp, she could be the key to saving her friends, her family and the world she's grown to love."
And here is the new HD Trailer for "ALITA: BATTLE ANGEL" enjoy...

Well, what do all of you out there in cyberspace think of this event and the HD trailer? Being in Austin I am gonna try my best to get into this fun event, and I hope this movie is good!
Stay Strong, Live Good, Love Movies!
Dannie H.L. Knowles aka Pekosa Peligrosa