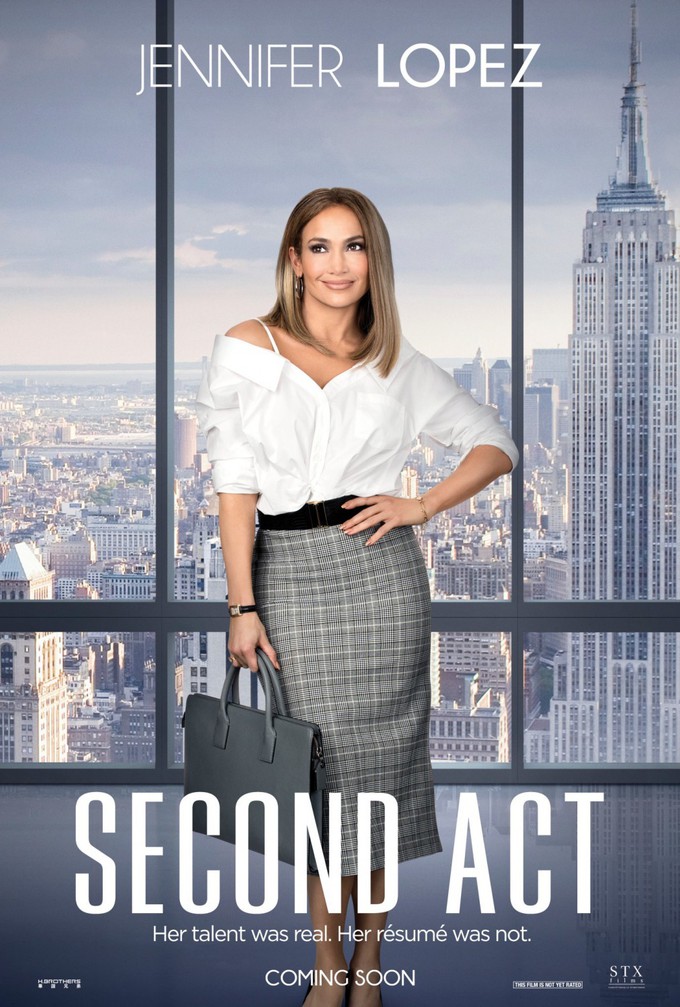 SAM here,
So, I took a chance on Second Act, and all I can say is...unless you just want an excuse to hang out with your girlfriends, sit in a pre-selected lounge chair and eat snacks...then sure go see it. If not, you can wait until this film becomes available for FREE with your local cable provider.
This screenplay needed revision. Someone needed to read this script and say are we making a light-hearted Rom-Com with a simple message or are we making a coming of age drama with a serious message?
The film had good heartfelt sentiments, but the transitions felt rushed because they tried to tackle too much in the storyline. Also, a few of the plots weren't credible not even in the cheesy Rom-Com make-believe sort of way.
That being said here are 7 random thoughts about SECOND ACT:
1. Joan, played by Leah Remini will make you laugh. Whether she's unbuttoning her pants to release her belly or telling you your outfit is "d#ck repellant" her character is a relatable character and possibly someone you know in your life.
2. If you want to have a good view of Jennifer Lopez's breasts, there was such an apparent effort made to display them, it was almost kind of sad. I wish they had put that much effort into the actual screenplay.
3. Two words: MILO VENTIMIGLIA, his smile and personality always seem to radiate through the camera like an embrace of sunshine. I think, if you look up a diagram of how photosynthesis works, his picture is included in the process.
4. The desires of wanting to be married and have children are serious deal breakers in any relationship. So how the film ended almost made me want to throw a bag of popcorn at the screen.
5. The scene made to show off Jennifer Lopez's dancing skills, seemed just as dumb as the efforts made to show off her breasts.
6. Netflix, Amazon or Lifetime could have done better than this.
7. Dear friends, save your money it will be free and availability on-demand soon enough.
Thanks for reading,
SAM aka Samantha Gaines