Hola Dannie aqui,
Today we welcome the newest addition to the AICN team writer Samantha Gaines aka SAM. She wrote in today with two quick reviews the first being "If Beale Street Could Talk." "If Beale Street Could Talk" ended up taking home a Golden Globe awarded to Regina King for Best Supporting Actress in a Motion Picture, and was nominated for Best Drama Motion Picture as well as Best Screenplay of a Motion Picture.
Please enjoy SAM's write up.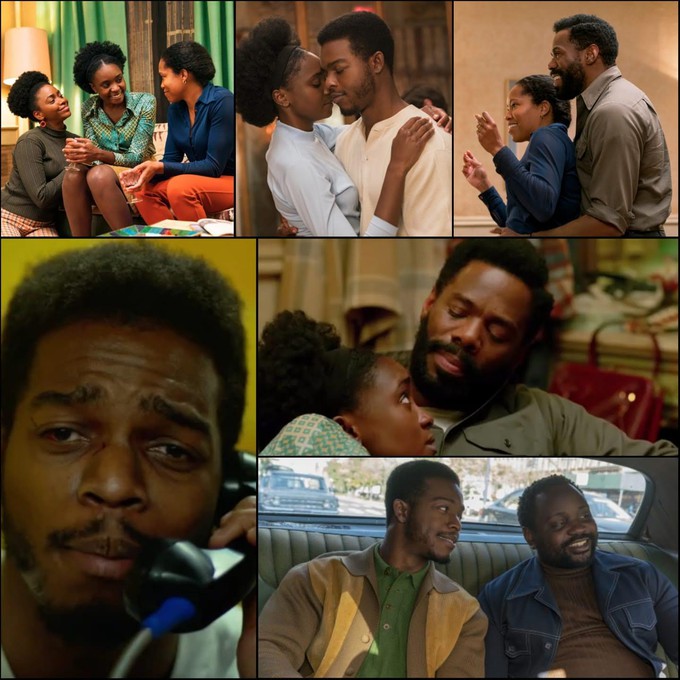 SAM here with a quick review of "If Beale Street Could Talk."
A lot of great things can be said about this film. The soundtrack was perfection. The 70's clothes stole my heart (I love retro clothing). The director's eye for capturing the feelings and expressions of young love with slow frames, I thought were beautiful.
My favorite part of this film (more than the love story) was the exploration and depiction of the black family dynamic. Whether it be dancing in the living room with a loved one, the blinding dogmatic expression of good Christian standards, sippin' drank to celebrate, or trying to navigate your role/journey as a black person in American society. What is portrayed will resonate significantly with black folks who lived as adults through the '70s and those of us born to those adults in the 70's.
The storyline is not complicated. The film does not move fast but does progress at a steady pace that can keep your interest. Like every love story, there is the seduction of the sweet, collaborated with the bitterness of reality. And the reality of this one is heartbreaking.
Also, the film included two African American actors I am very partial to and hope to see more of Teyonah Parris and Brian Tyree Henry a.k.a. Paper Boi.