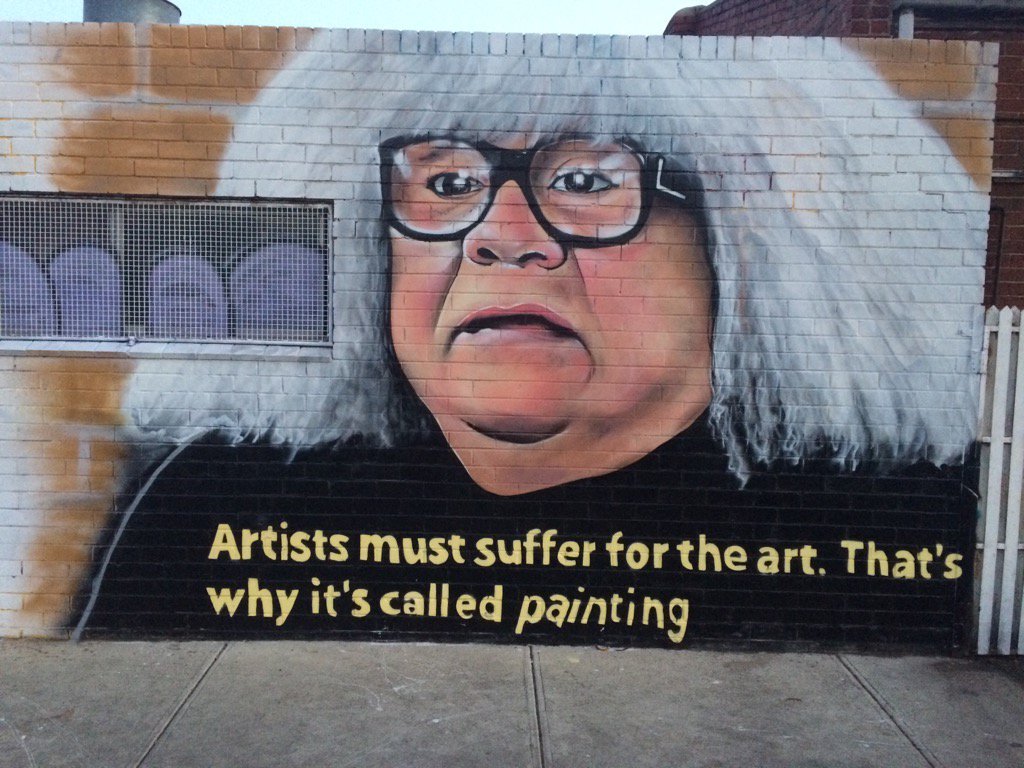 I wish I knew who the artist was that did this wonderful street art. Get a good look at that picture? Good. It sets the right vibe for the trailer you're about to watch. (Especially if you saw that episode of IT'S ALWAYS SUNNY IN PHILADELPHIA.) But then, there's the horror aspect.
"Velvet Buzzsaw is a thriller set in the contemporary art world scene of Los Angeles where big money artists and mega-collectors pay a high price when art collides with commerce. Jake Gyllenhaal, Rene Russo, Toni Collette, Zawe Ashton, Tom Sturridge, Natalia Dyer, Daveed Diggs, Billy Magnussen, and John Malkovich star in the new mind-bending film written and directed by Dan Gilroy."
As an art junkie, I can't wait to see this. Just holy crap, that robot, which I guess is an art installation is terrifying! Could you imagine artificial intelligence being used in such a way?
Catch VELVET BUZZSAW on Netflix February 1st!
~Eva Snail aka Big eyes
Instagram: @artbysnail