What are world-wide weebs watching? Say that five times fast! Crunchyroll sent over some rather interesting infographics depicting most watched animes on their service all over the world during 2018! Except for Japan, because I guess they're good on their anime--and it doesn't make sense for anime to be funneled into a single service since it comes from multiple companies and networks within Japan.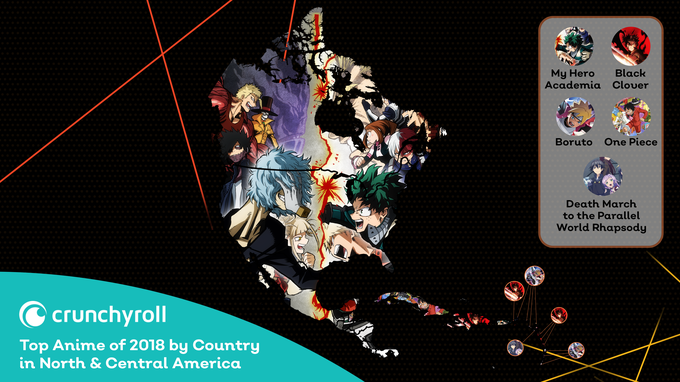 Canada, the U.S., and Mexico are united in weebing with MY HERO ACADEMIA!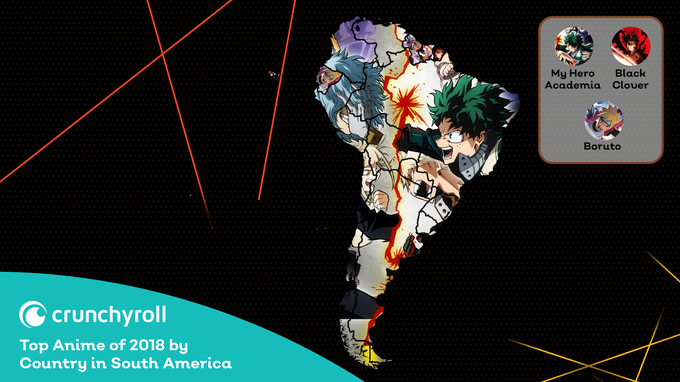 South America joins North America in weebing on MY HERO ACADEMIA! But the story is a little different when we head over to the Eastern Hemisphere!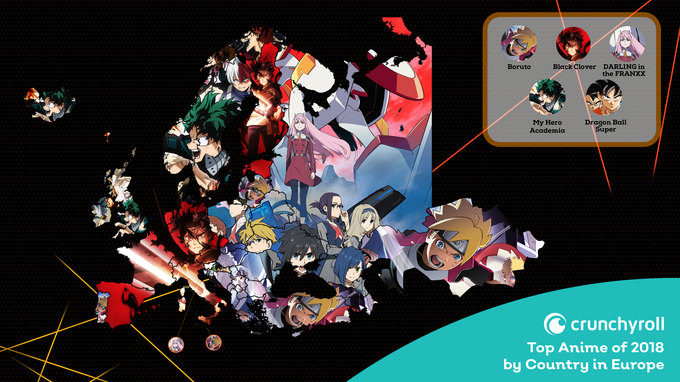 DARLING IN THE FRANXX, which I hear is amazing, proves to be very stong in Eastern Europe, while the Brits find themselves weebing out with the Western Hemisphere with MY HERO ACADEMIA.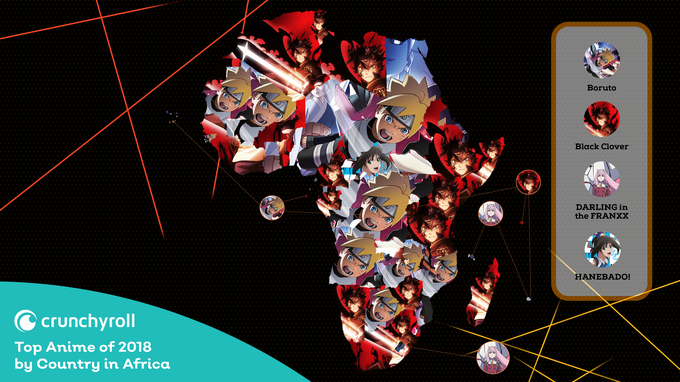 Africa is failry split between BORUTO and BLACK CLOVER!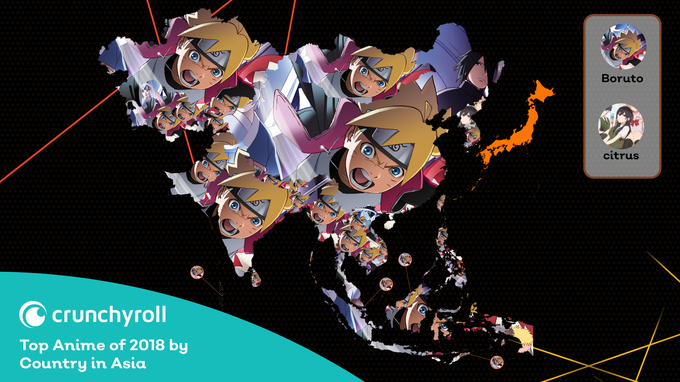 Russia is full-on BORUTO along with the Philipines, but North Korea of all places seems rather into CITRUS, a yuri (girl-on-girl) anime. HMMMMMM.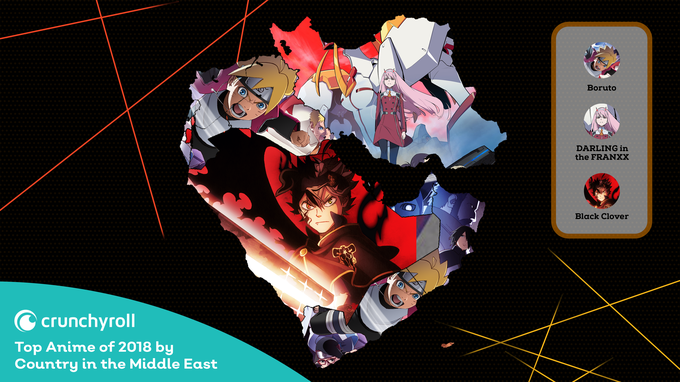 The Middle East appears to be near evenly split between DARLING IN FRANXX, BORUTO, and BLACK COVER.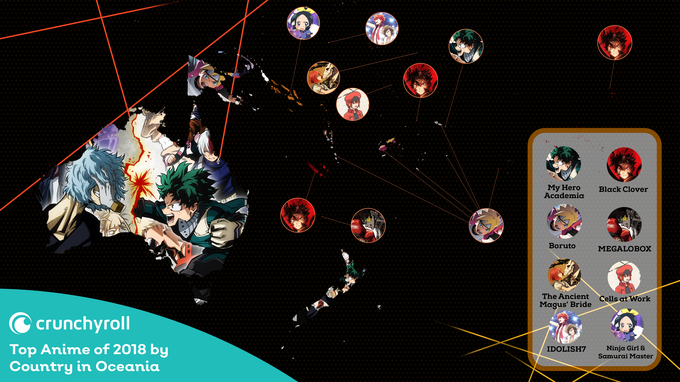 Overall, it seems like a large split between MY HERO ACADEMIA and BORUTO world-wide. I've been enjoying MY HERO ACADEMIA, it's like a weird anime twist on the X-MEN. With even stupider powers involved. Like tape. Tape is a power and it's hilarious. BORUTO is...the sequel series to NARUTO and NARUTO SHIPUUDEN. It seems to me like it's just lot more of the same filler heavy NARUTO crap as before, except this time fandom ships have sailed into canon-dom and now it's about their kids.
Hope you all had as much fun looking through these as I did!
~Eva Snail aka Big Eyes
Instagram: @artbysnail