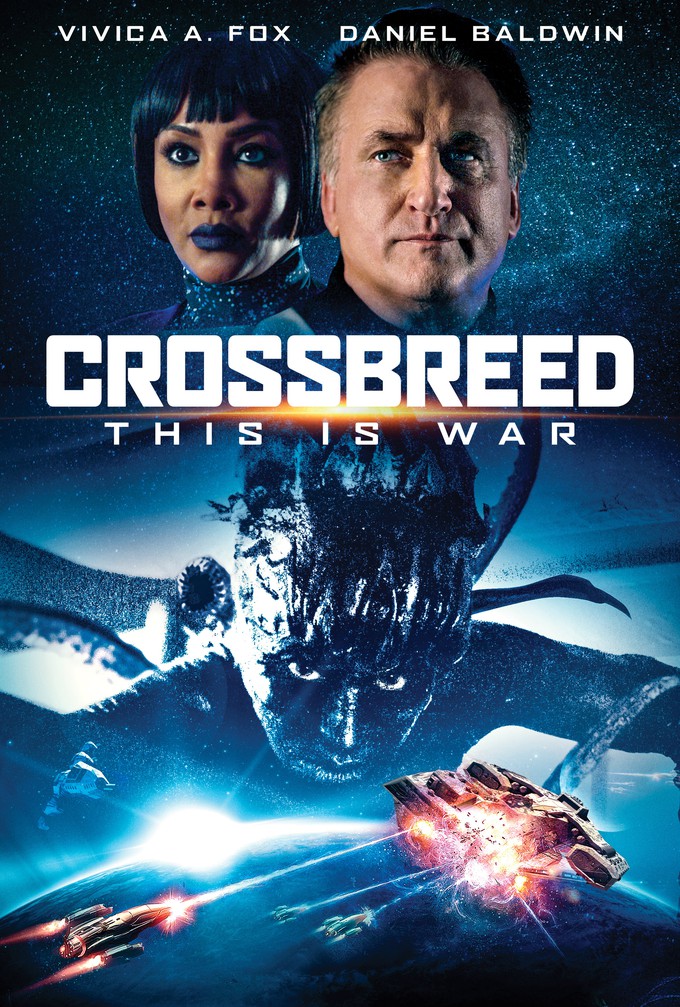 Hola Dannie aqui,
Uncork'd Entertainment released a trailer for "CROSSBREED" from writer/director Brandon Slagle. Some films Slagle has worked on are "The Dawn," "Escape From Ensenada," "House of Manson," "Area 51 Confidential," and "Wonderland."
Uncork'd Entertainment describes "CROSSBREED" as-
"Marine takes on a monster in an action-packed throwback in the tradition of Aliens and Escape from New York.
In the near future, the President of the United States of America hires a team of military veterans to retrieve an alien bio-weapon from a top-secret research facility orbiting the Earth. These highly trained mercenaries must infiltrate the space station and recover the deadly experimental alien cargo located onboard. All is going according to the plan until the cargo escapes."

Here is the trailer for "CROSSBREED."

"CROSSBREED" stars Vivica A.Fox (Independence Day, Kill Bill) as the first female black President, Daniel Baldwin (John Carpenter's Vampires), Stink Fisher ("Gotham"), Devanny Pinn (Party Bus to Hell), and Vernon Wells (Commando). Uncork'd entertainment is set to release "CROSSBREED" On Demand and Digital HD on February 5th of this year.
Well, the trailer for this film reminds me of a lot of B movies from the 1980s like "I COME IN PEACE," it seems like a funky fun midnight film you'd watch with friends. You know the kind whereas a group you make fun of the film, but deep down it's a fun experience? That's what I hope for this film, just corny Sci-Fi fun. What do all of you out there in Geeklandia think of the trailer? On a positive note, I think the alien hybrid creature makeup is interesting. Uncork'd comparing "CROSSBREED" to "Aliens" and "Escape From New York" is a tall order and one that will probably enrage more than a few, if I were marketing this I would not say that.
Here is a trailer for "I COME IN PEACE" a guilty pleasure of mine, if "CROSSBREED" can come close to the awesome terribleness of this one, it's worth a watch. "You go in pieces."-Quote from the classic "I COME IN PEACE."
Stay Strong, Live Good, Love Movies!

Dannie H.L. Knowles aka Pekosa Peligrosa