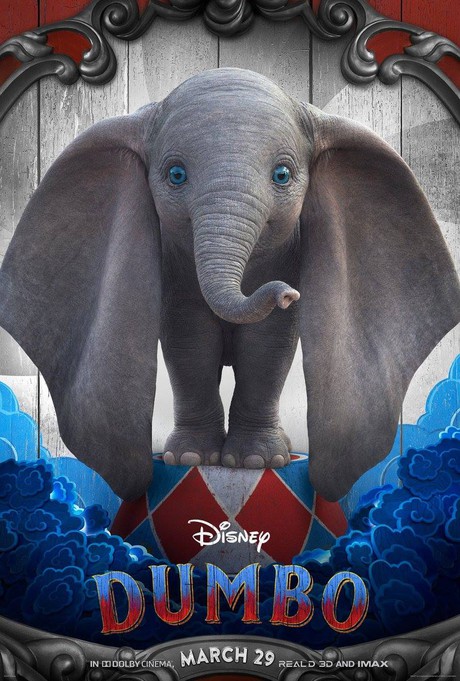 Hola Dannie aqui,
Today the folks at the Walt Disney Studios released five new posters for the upcoming live-action/CGI version of the Disney classic "DUMBO." The new "DUMBO" is directed by the dark, however, socially acceptable and beautifully twisted mind of Tim Burton. Above we have the new blue-eyed adorable "DUMBO" poster.
Here below we have the Holt Farrier character poster (Colin Farrell).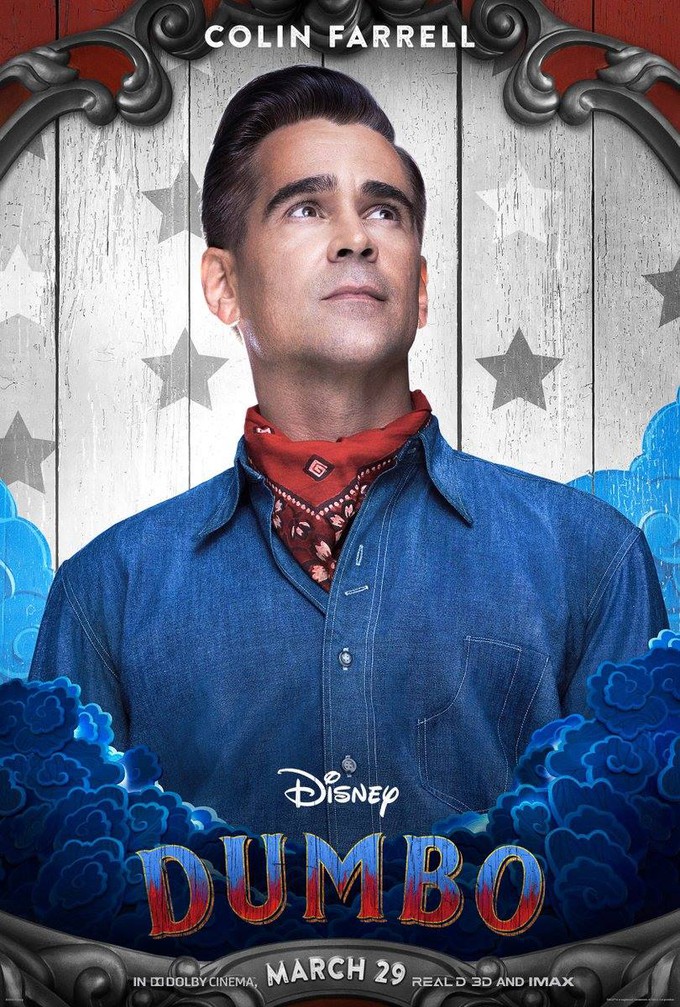 Feast your eyes on V.A. Vandevere (the amazing Michael Keaton)!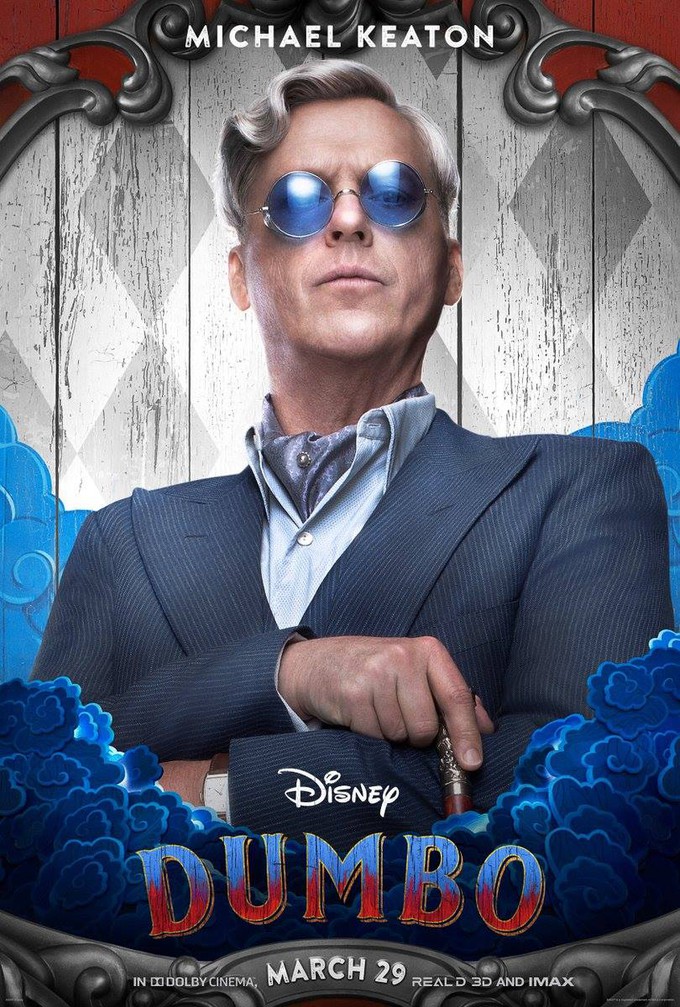 The gorgeous character Colette Marchant as portrayed by actress Eva Green. I love, LOVE her hair and everything about the look of her character!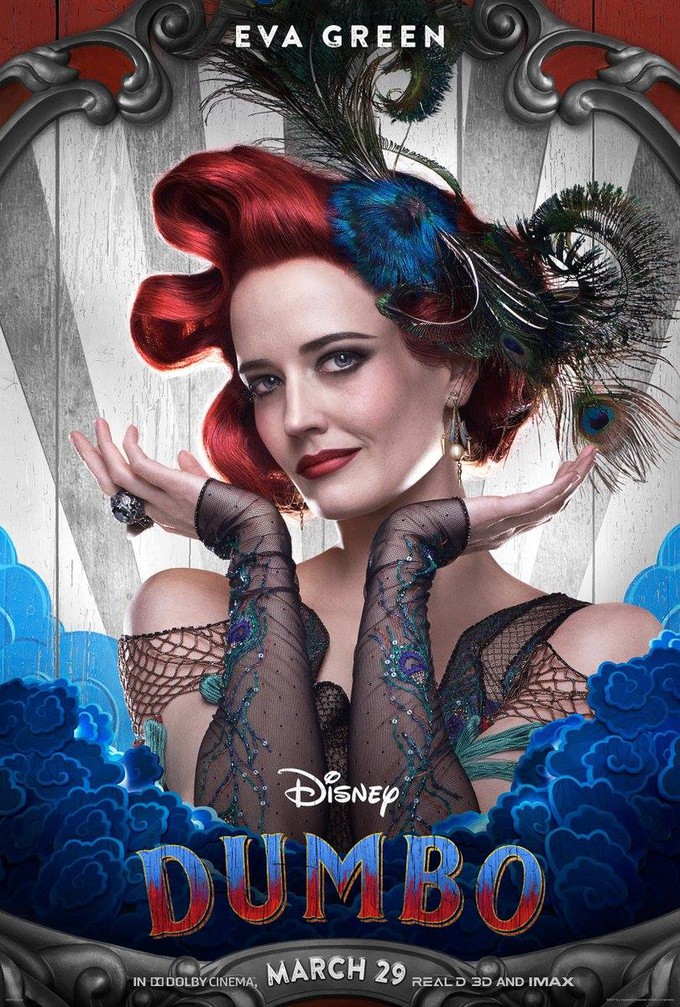 Last but certainly not least we have the great showman, director, writer, and comedian Danny DeVito as Max Medici.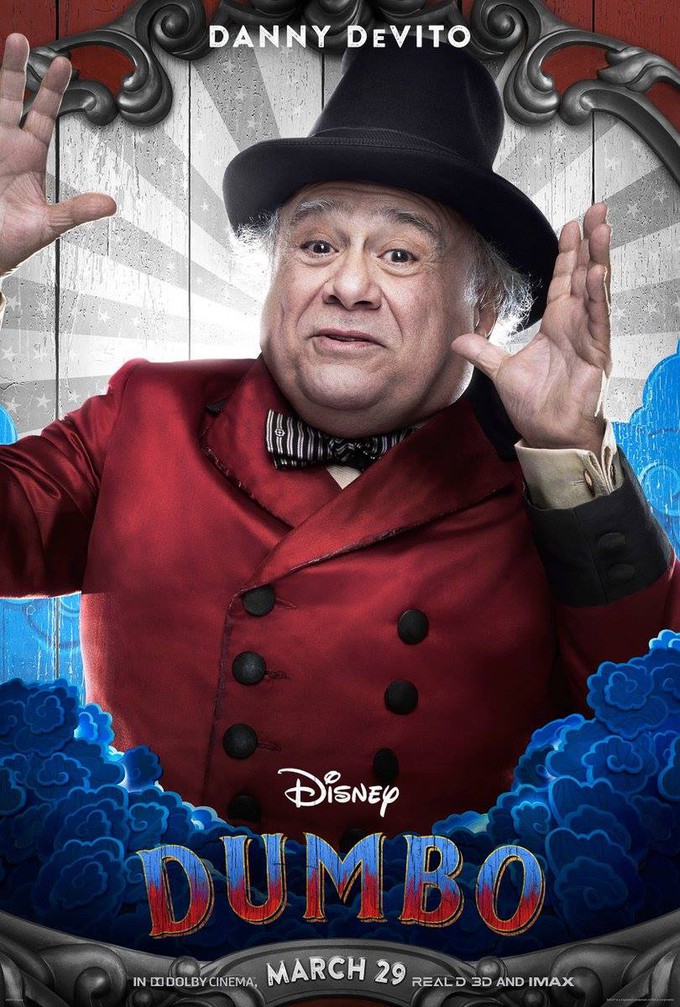 My only concern for this film is... Will Dumbo talk? We have not seen him speak as of yet in any of the trailers and teasers released. If not I am afraid that the audience may be disconnected from the real hero of the film. The addition of the children in the movie concerns me as well. I pray that this will be a new family classic that forces feelings of empathy and pulls at the heartstrings of adults and children alike.
"It's not the feather, Dumbo it's you."
Stay Strong, Live Good, Love Movies!
Dannie H.L. Knowles aka Pekosa Peligrosa